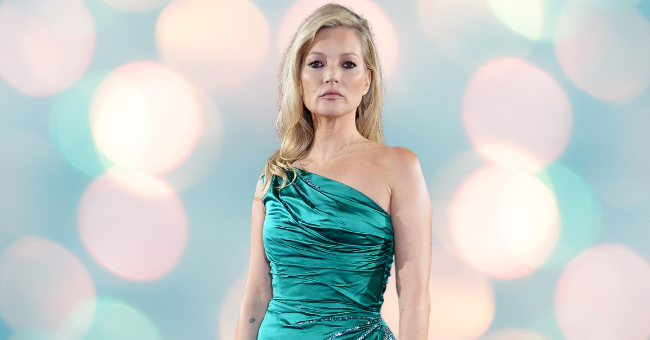 Top 5 Most Iconic Kate Moss Style Moments
British icon and globally acclaimed supermodel Kate Moss turn 46 years old this year! The catwalk queen has given enough iconic fashion moments to last us centuries in just four decades.
One cannot think of supermodels, runways, and high fashion Vogue covers without thinking of Kate Moss. The much-loved icon reigned as the edgy style queen during her prime modeling years in the late 90s.
Kate does not only make an impression when she is in front of the camera but also in real life. Take a look at some of Kate Moss's most iconic style moments from shoots, red carpets, and her everyday life.
Making A Splash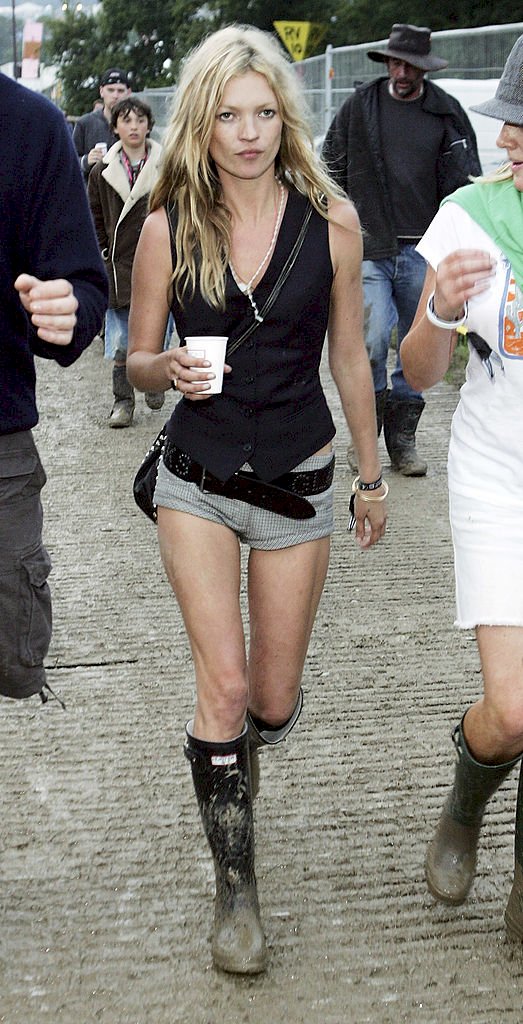 Getty Images
You can't be the queen of chic rocker style without getting a little dirty once in a while. Kate's classic hot pants and waistcoat combination was matched with a pair of Hunter wellington boots for a festival in 2005.
The very stylish and practical ensemble spiked sales of rubber boots and still has an impact today. A similar look was presented at Saint Laurent's Spring/Summer 2020 runway, verifying Kate's long-lived influence.
See Through Slip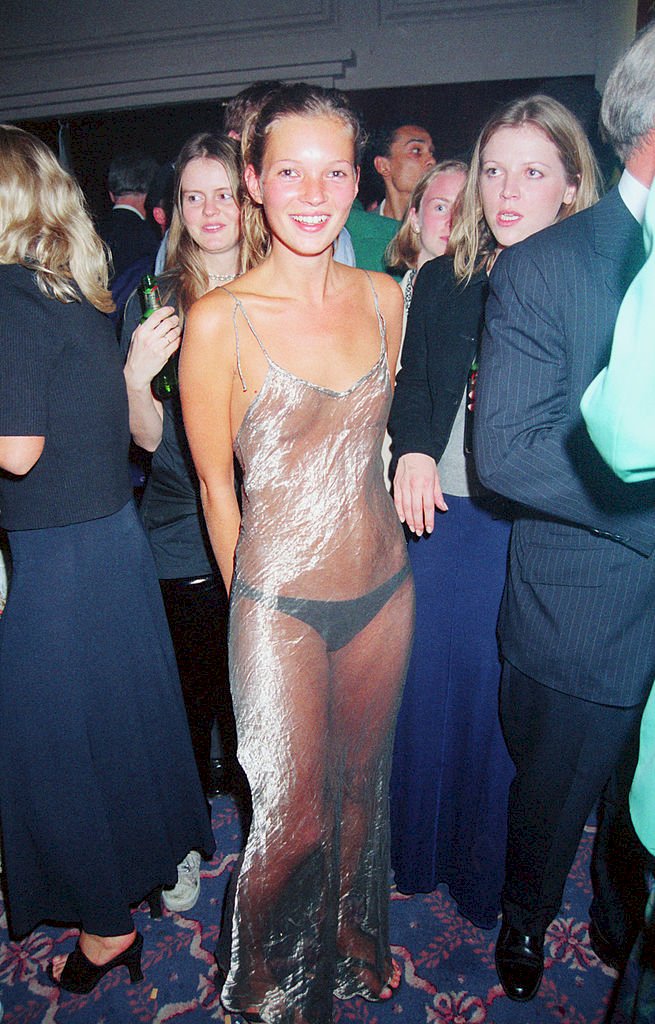 Getty Images
Kate's 1993 Elite model agency party look shows us that she walked, so sheer dress lovers could run. We've seen stars like Rihanna and Miley Cyrus embrace the 'naked' dress trend made famous by Kate.
No other woman would have been able to convince us that baring your undies could look cool. Kate pulled this look off effortlessly and unknowingly inspired a daring fashion trend that lived on for years.
Playboy's 60th Anniversary
Even though all Playboy bunnies wear the same corset outfit, Kate's cover look still managed to stand out. Kate posed in the coolest spread for the magazine's 60th-anniversary celebration to remember.
Baby's Got Back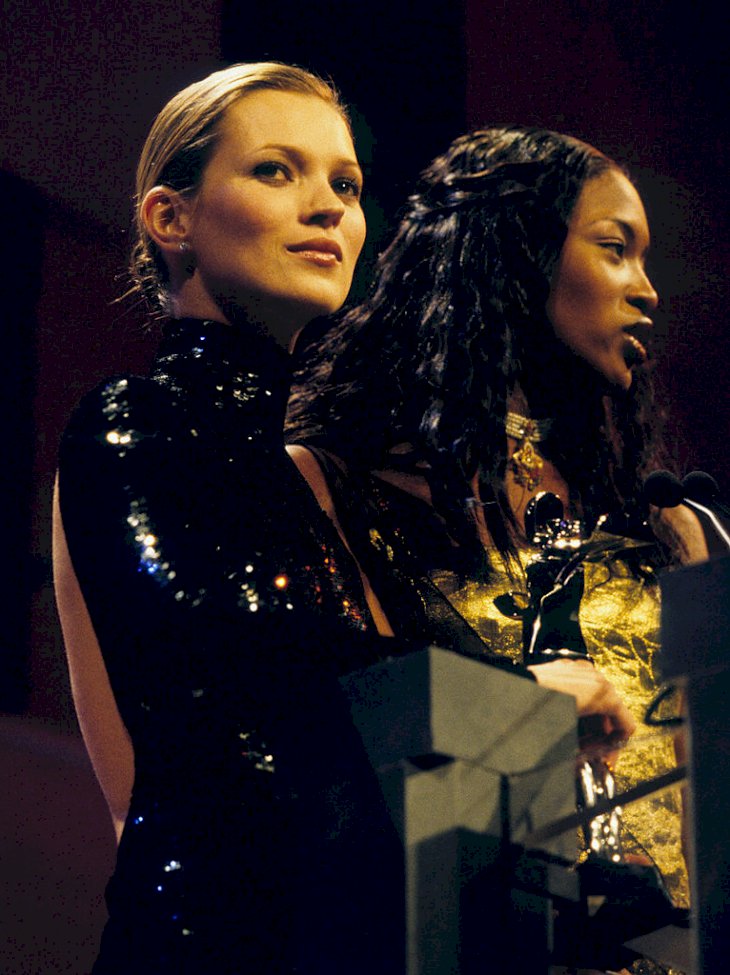 Getty Images
If you thought that Hailey Bieber's 2019 MET Gala gown looked somewhat familiar, you were right. Kate wore a similar high neck and open back sequin dress in black to the 1999 CFDA awards.
The supermodel's stunning ensemble was inspired by a look Julie Christie wore in the film Shampoo. Her pulled-back hair and minimal makeup and accessories let her back do all the talking in the breathtaking dress.
Stylish Suit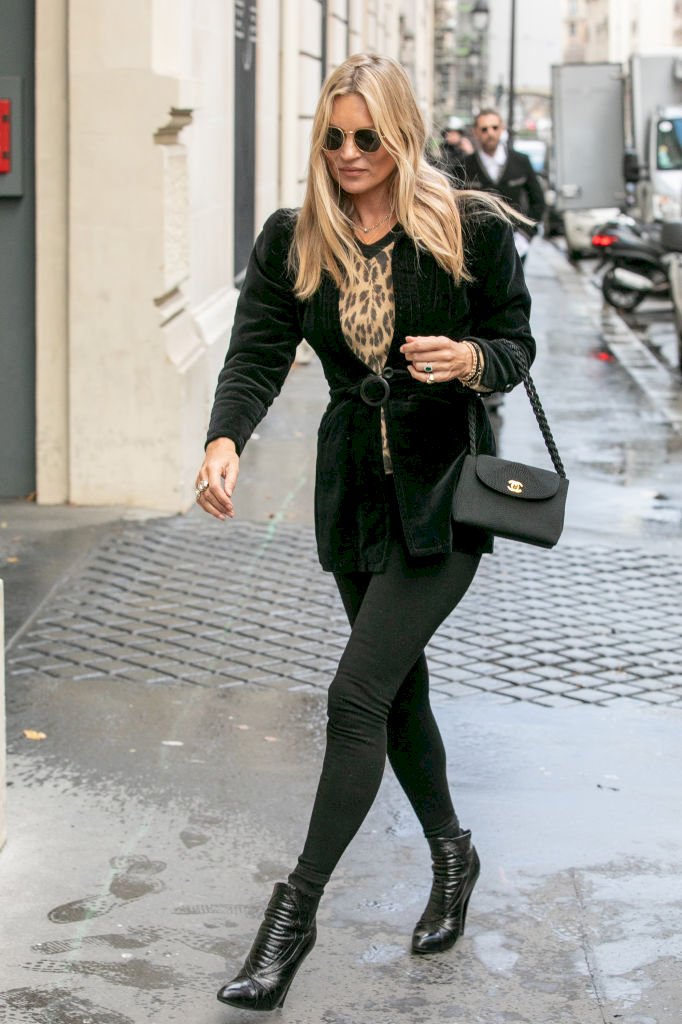 Getty Images
Kate proves that you don't have to lose your flair when it comes to dressing for business. The model makes a classic blazer and trouser match more stylish than ever with a pair of sunnies and a fun leopard print top.