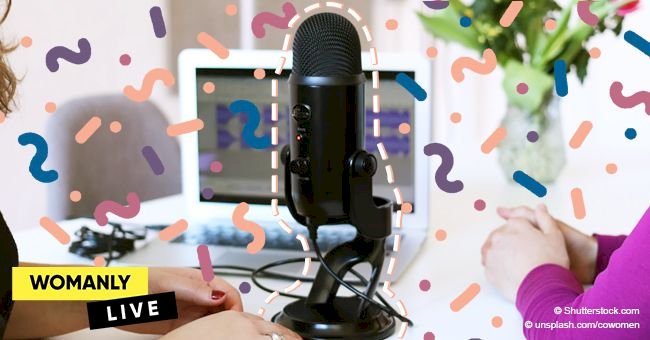 Top 5 Podcasts Beauty Lovers Need To Add To Their Playlist
From reading about affordable beauty products to the best drugstore hair products, beauty experts are re-inventing the game and coming up with podcasts on beauty.
From makeup artists to skincare experts, beauty experts are jumping on board the beauty podcast bandwagon, talking us through topics like makeup and skincare, beauty diversity, building your own successful beauty business, and beyond.
Though beauty is very visual, the influx of beauty podcasts today shows that there is much to talk about without needing a visual medium. And as a newbie, it may be hard to know what to choose. Here are the top five beauty podcasts you need to add to your playlist
Fat Mascara
Hosted by industry experts Jessica Matlin and Jennifer Sullivan, Fat Mascara is an award-winning weekly podcast that brings you the behind-the-scenes from the world of beauty mixed with candid stories of their beauty adventures.
Each week, they feature their favorite people in the beauty business, including influencers, makeup artists, hairstylists, and other industry experts.
Breaking Beauty
Canadian beauty editors Jill Dunn and Carlene Higgins uncover the people, products, and moments in beauty-every Wednesday. They reveal inspiring stories of some of the most effective beauty products and how they were produced. They feature founders like Glossier's Emily Weiss and Tata Harper.
The podcast also highlights insights and tips from brilliant minds shaping today's trends and ideas. For those looking to start a beauty business, this podcast is your dose of inspiration.
Glowing Up
Esther Povitsky and Caroline Goldfarb claim they are on a mission to find their inner glowy goddess. They both share their findings of the worlds of beauty, health, diet, and all things girly and glowy. The two comedy writers delve into beauty topics with other funny people like Lauren Lapkus and Akilah Hughes.
Each show explores different topics by featuring celebrity interviews and freaky new facials to miracle products and epic beauty fails. Enjoy Jennifer Garner's smoothie recipe episodes with celebrity nutritionist and author Kelly Leveque to chatting Korean spas with actress Kiernan Shipka.
Beauty From The Heart
Rose Gallagher, the host, is a British beauty blogger and the It Cosmetics UK brand ambassador. Beauty from the Heart features encouraging, warm, and meaningful conversations with the most influential people in the beauty industry. Each episode features women in beauty who have beautiful, pioneering initiatives.
The podcast also features iconic founders' lives, their ups, and downs in the world of beauty, how they navigated the industry with their growing businesses, and what they look for when choosing makeup assistants.
Gloss Angeles
With a sprinkle of pop-culture and A-list celebrities, West coast beauty reporter Kirbie Johnson and beauty editor Sara Tan give their view on all things beauty. They discuss everything from makeup, skincare, and wellness. Both industry experts and friends, the podcast features trends, popular products, and treatments.