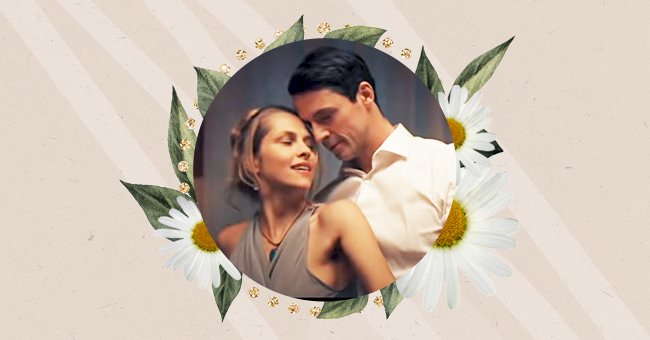 Top 5 Reasons To Watch 'A Discovery Of Witches'
If you've run out of TV shows to binge-watch this Easter weekend, we have a brand new suggestion to keep you engrossed. A Discovery of Witches is a supernatural drama series based on Deborah Harkness's "All Souls Trilogy, featuring a star-studded cast and a gripping storyline.
The supernatural world has tons to offer, from action-packed sequences to steamy vampire-human love triangles. While vampires and werewolves have been the prime focus of many movies and TV series, ADOW brings vampires, witches, and demons together in a world belonging to humans.
The lead cast includes super-talented actors like Teresa Palmer and Matthew Goode, and their on-screen chemistry is reason enough to love the show. Read on to find the top five reasons why A Discovery of Witches deserves a place on your spring binge-watch list.
A Book Adaptation That Makes Sense
We know it's a sensitive area to dive into, particularly for people who have had bad experiences of watching book adapted movies and shows in the past. However, ADOW is here to surprise you with zero absurdness and maximum magic.
The series stays true to the books and has completed two seasons so far with a total of eighteen episodes. The limited episode count entails no nonsensical dragging or delaying, with every scene promising something far more interesting than the last.
Brilliant Bishmont Chemistry
The crux of ADOW is the steamy romance brewing between the witch Diana Bishop and a geneticist and vampire, Matthew De Clermont. The two offer immediate attraction and romance that's too real for reel life, placing them both as equals in their relationship.
Diana is a highly intuitive and intelligent young witch who is unfamiliar with her powers but capable of protecting herself regardless. Even though she needs no saving, Matthew can't help feel bewitched by her courage, strength, and knowledge.
Intriguing Storyline
ADOW centers around a young historian and witch, Diana Bishop, who is the only one capable of summoning a bewitched manuscript in the Bodleian Library. The manuscript titled Ashmole 782 or the Book of Life is filled with undiscovered secrets about the origins of vampires, witches, and demons.
Diana's ability to reach the manuscript puts her on the hit list of other mythical creatures who have long wanted the book for themselves. Matthew's interest in the book draws her to Diana, and the two form a rather unlikely romantic alliance to protect the book and her life.
Complex Characters
Every character in the series has something unique to offer, from the main cast to the supporting actors. The show also explores a relatively ignored and left-out mythical being, demons, including how they co-exist with vampires and witches in a human-dominated world.
Diana emerges as a robust and supernatural protagonist whose witchy powers are tied to need and strengthened by Matthew's presence. Other potent characters include Satu, a powerful witch who challenges Diana, and Knox, who killed Diana's parents to gain power.
Strong Family Dynamics
Throughout the show, Diana and Matthew are backed by their family and friends every step of the way. Matthew takes Diana to his family home in France, where his mother offers protection to her, despite vampires and witches being natural enemies.
Diana's witch aunts welcome Matthew into their home and work together to protect the two of them from all possible threats. The genuine familial bonds lying at the heart of ADOW make it much more than a typical supernatural, love-centered drama series.