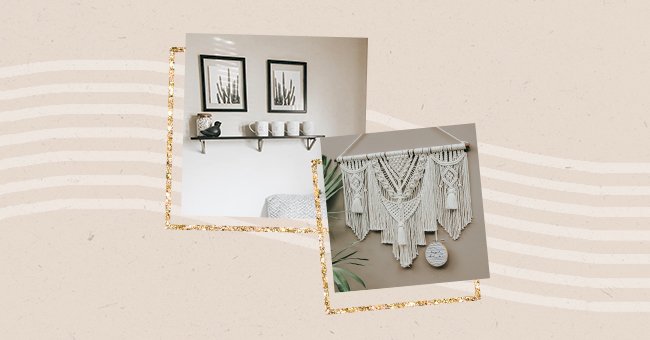 Top 7 Instagram-Inspired Home Decor Trends To Know
If you can't decide where to look for your next home decor upgrade inspiration, let your Instagram feed show you the way. From on-trend chic space transformation hacks that you can easily DIY, refreshing your homes has never been so easy before.
Home decor trends are ever-changing, and the best way to keep track is by turning to social media. Merely scrolling down your feed will present you with the most trendy and easy-to-implement options, which can make a world of difference in transforming your space.
Your options are indeed endless, from introducing a feature wall to installing vintage-themed rugs and minimalist accent pieces. If you're interested in discovering the top Instagram-inspired home decor trends, here are the ones worth trying.
Macrame Wall Hanging
Macrame wall hangings are extremely popular with people who love minimalistic decor trends. They add that much-sought-after rustic and natural touch to your space. Vintage and boho-style homes are usually decorated with macrame wall pieces for that subtle textural appeal.
Vintage Moroccan Rugs
Installing rugs is a cost-effective and simple way to add more liveliness and warmth to your space. You can pick any color you like, but opting for neutral and earthy tones will give a more natural and vintage feel.
Floating Shelves
Floating shelves can come in handy when you're trying to make use of limited space to the maximum. You can install them anywhere, from kitchens to living rooms and even bathrooms. Add a plant pot to bring in some green effect.
Minimalistic Accent Pieces
Perhaps the easiest way to transform your space is by eliminating huge furniture items and clearing the clutter. Over-crowded rooms give negative vibes, which can easily spoil the ambiance of your home.
Bringing in minimalistic accent pieces like a chic side table, a textured lamp base will help you find a balance between embracing a modern yet elegant decor style.
Sherpa
Sherpa or boucle trend isn't just restricted to our clothing. This warm and cozy style has made its way in interior designing, and its snug, relaxing, and luxurious feel is enough to please your minimalist heart and warm your space.
Feature Wall
Let your personal style reflect through your home decor by giving your empty-looking walls an artsy touch. You can buy new graphic wall art pieces or grab those old family pictures that have been collecting dust in your storeroom. Remember to put on your creative hat!
Linen Bedding
Instantly boost your room's overall appeal by ditching the old bedsheets and bringing in something more luxe and chic. Give your old pillowcases, duvet covers, and sheets a linen makeover for that much-needed home decor upgrade.