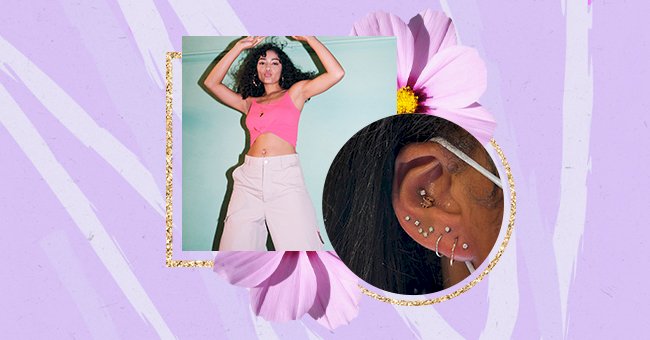 Trendy Piercings To Get For Summer 2021
Many people are gearing up to live out loud from fresh new hair cuts and wardrobe revamps and expresses themselves through some of their style choices.
Body modifications like tattoos and piercings are just some of the ways to express yourself and add some sparkle to your body.
Here are some of the piercing trends we're going to be seeing everywhere this year. One of these might be the inspiration you need for your next piercing.
Navel Piercing
Back in the '90s, a navel piercing was the perfect, sexy accessory to accompany your low back tattoo and low-rise jeans. Now it seems as 90's style makes a raging comeback, so are the beloved belly button piercings.
This year, your belly button bling will look hot and on-trend paired with your crop tops and swimsuits. The great thing about it is that you can show it off when you want to and cover it up easily.
Constellations
Ear piercing is nearly always in fashion. However, there are different ways ear piercings get a revamp now and again, and lately, there's been a rise in constellation piercings.
Essentially, this trend in body jewelry is when a cluster of piercing is placed close to one another to form a pattern resembling a constellation of stars.
Snakebite
The snakebite trend is a cute minimalist way to add a bit of bling to your ear. As the name suggests, the piercing style, which usually includes two studs, is placed close together, similar to a snakebite.
It's also a nice addition to get if you have a piercing on your ear that's a little lower or higher than you'd like it. Just get a second piercing next to it and make the mishap look chic and intentional.
Nipple Piercings
Another sexy and discreet option when you need it to be piercing is nipple piercings. We've seen celebrities like Rihanna, Kendall Jenner, and Bella Hadid step out with the sparkly bit of body mod.
Nipple piercings have been on the rise for a few years now, with no sign of slowing down. While everyone's threshold for pain varies, nipple piercings are widely considered for rating highly on the pain scale.
Conch
Ear piercings like the conch piercing hardly ever go out seriously of fashion. The hot piece of ear sparkle can be worn with both a stud or a tiny hoop.
The piercing is located in the inside part of your visible ear. A conch piercing generally requires a significant amount of aftercare and can take a while to heal.
Nose Piercings
Over the years, the nose piercing trend is always making its dips and comebacks, but you can surely expect to be on trend if you're considering getting your nose pierced in 2021.
Recently, Chrissy Teigan became one of many celebrities to get a nose stud, it might have been short-lived for the star, but she probably won't be the last.