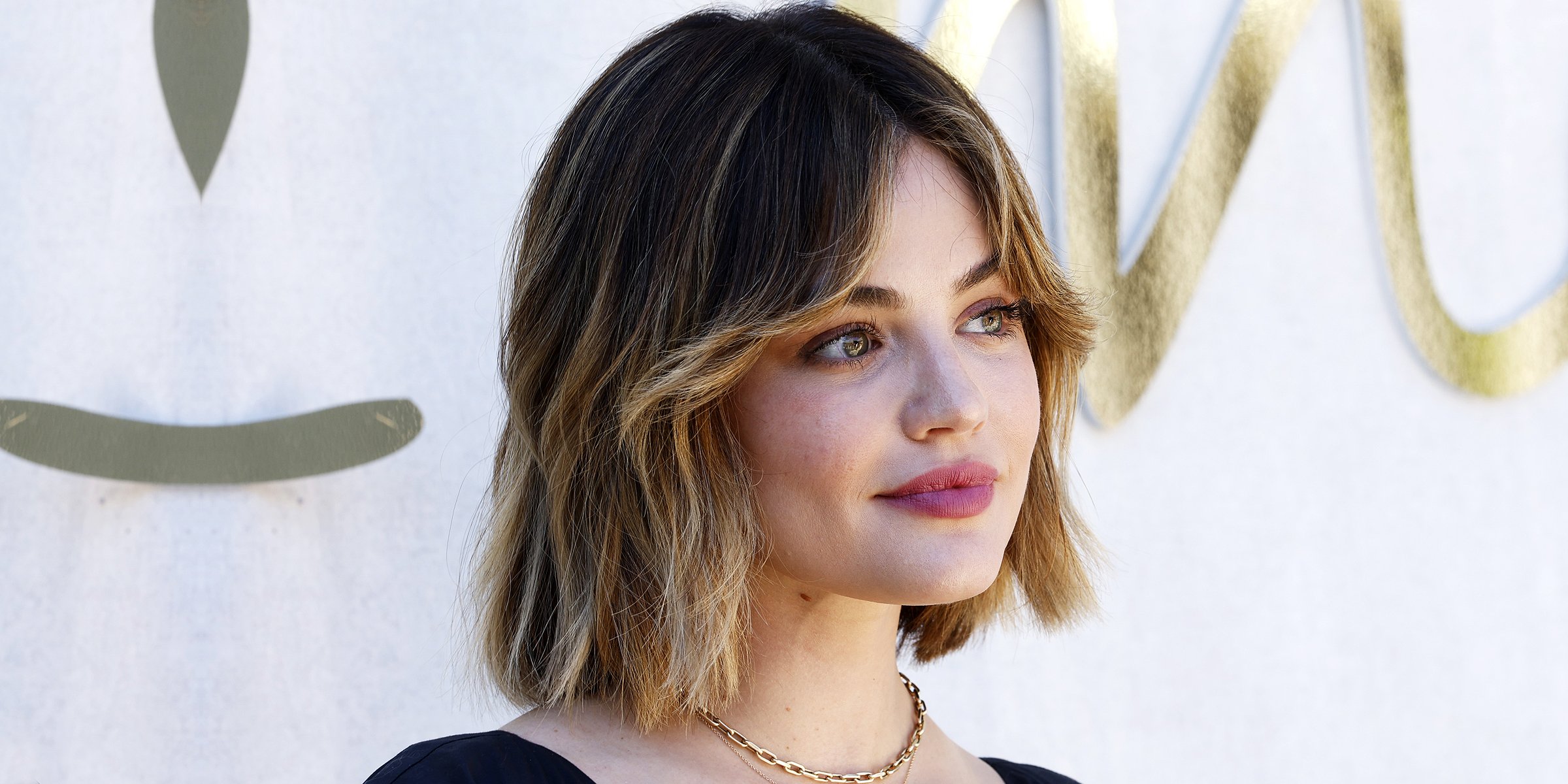 A Woman Smiles for a Photo with Her Hair Styled as a Bob with Curtain Bangs | Source: Getty Images
Types of Curtain Bangs for Shorter Hair & How to Style Them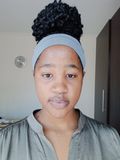 Curtain bangs became a signature style when the 1960s and 70s actresses Brigitte Bardot and Farrah Fawcett populated the haircut. It deviated from the traditional fringe and has been adapted to all hair lengths. Today there are several variations of curtain bangs, even for short hair.
The style of curtain bangs mimics how a curtain can cover or frame a window. Unlike the traditional straight fringe, curtain bangs are parted down the middle and swept to the sides. They frame your face and eyes flatteringly, mimicking the effect that curtains have when they frame the light that enters a room.
Although they are typically parted down the middle, that same effect can still apply if parted from the left or the right. The strands that create the curtain bangs can vary in length, but they are generally shorter in the middle and longer on the sides, with wispy ends that blend into the pattern of the hair.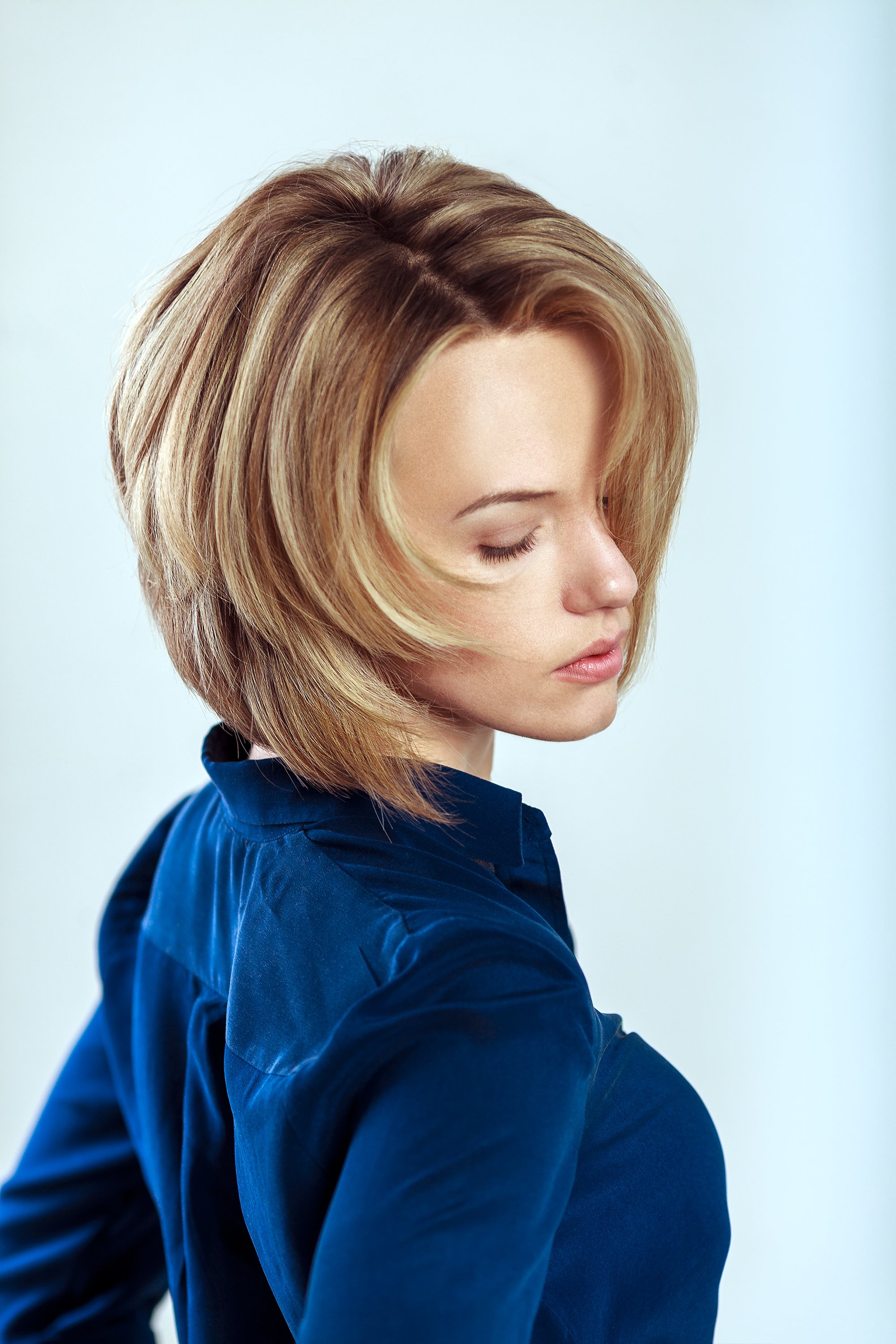 A woman posing for photo in a blue shirt and jeans | Source: Getty Images
Experts have advised those who desire curtain bangs but are getting them for the first time to start with a longer length so they can tuck them behind their ears or pull them swiftly into a ponytail. Over time, those individuals can shorten the length as they gradually become more comfortable with the style.
According to experts, curtain bangs are one of the best ways to achieve that "sultry" and "coquette" aesthetic. While they can be stunning with long hair, curtain bangs done with short hair can enhance the sultry flirtatious aesthetic, giving an air of mystery that comes with how they frame the faces and eyes.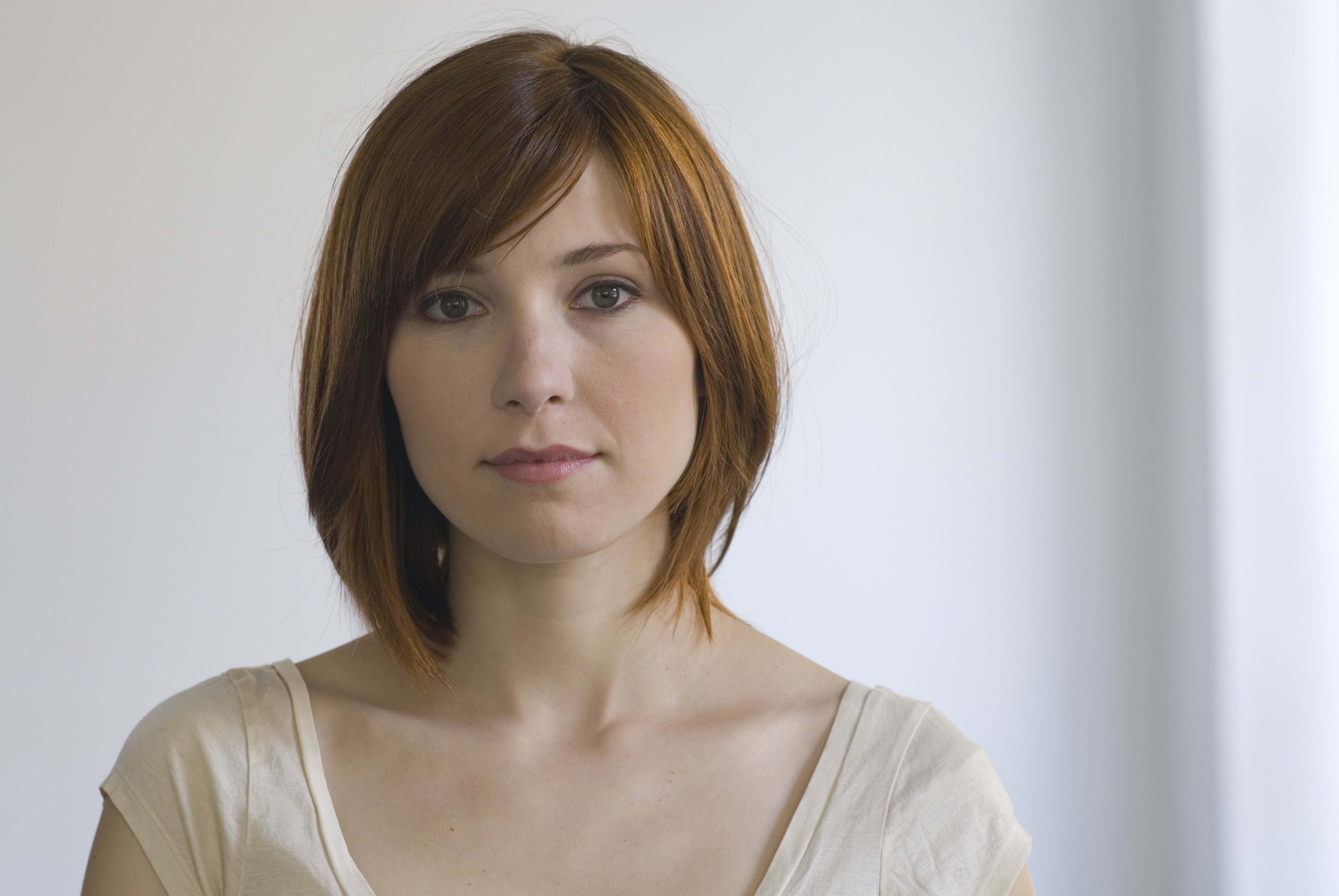 A portrait of a woman with red hair styled in sideways curtain bangs | Source: Getty Images
Variants of a Bob with Curtain Bangs
Bob haircuts are typically short hairstyles that graze the shoulder or neck but don't go beyond shoulder length. They work best for people with a preference for short hair, and this style has numerous variations and textures that can be achieved by blow drying or using specific hair products.
Any variation of a bob hairstyle goes well with curtain bangs; one such variation is the long bob. The typical hair length of a long bob grazes the shoulder and is the same all around. When paired with curtains bangs, the long bob gives an "effortless" aesthetic with the right balance.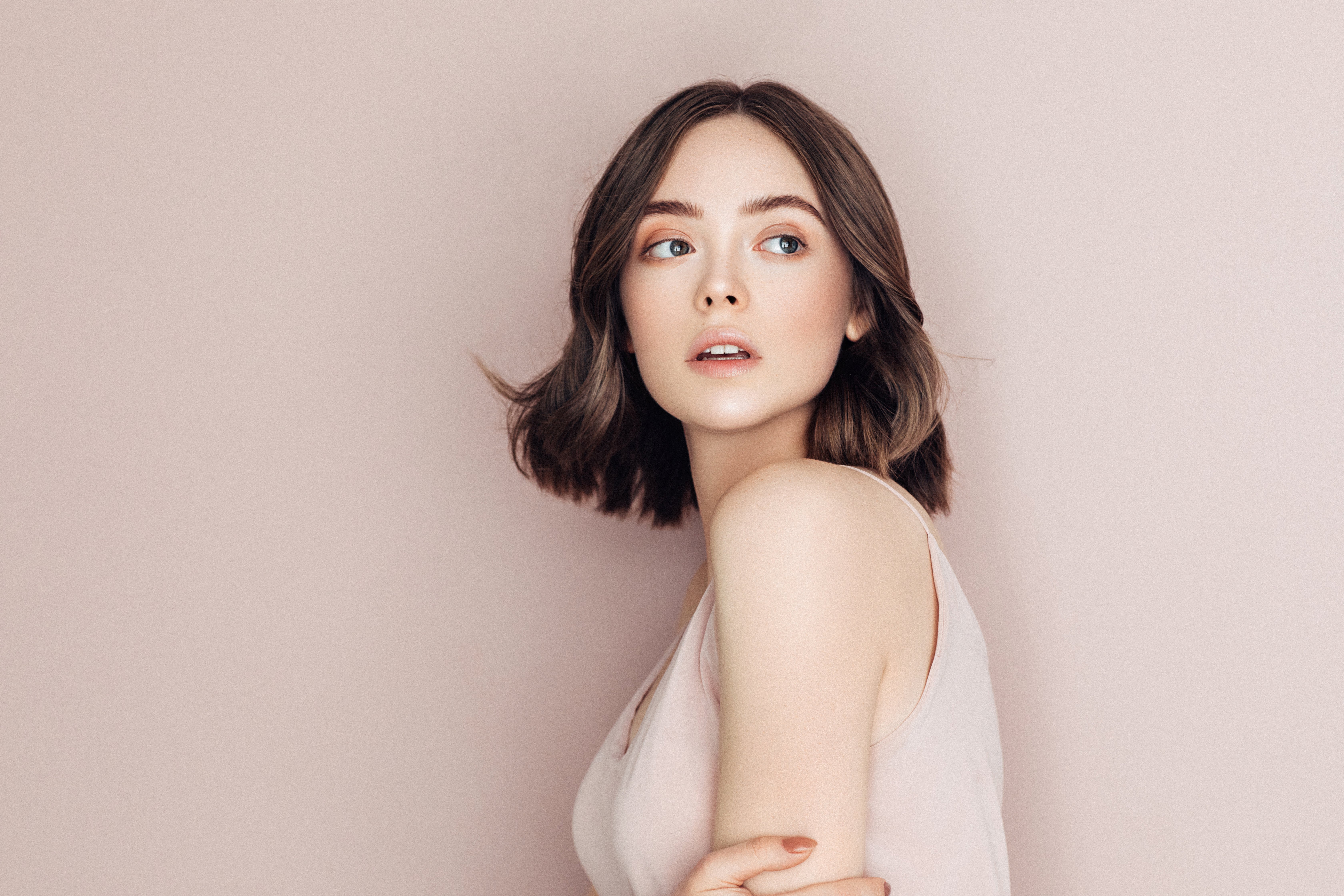 A woman with a long bob haircut poses for a picture against a pink background | Source: Getty Images
On the other hand, the French bob is a unique bob haircut to pair with curtain bangs and is quite versatile depending on how a person wishes it to look. The length of a French bob is measured between the chin and the earlobe. According to Anabel Santos, curtain bangs add to the flexibility of a French bob.
The professional stylist advised that for a more polished, chic, and elegant look, with a French bob and curtain bangs, a texturizing paste can help keep the bangs and the strands tucked in place. Santos then recommended blowing the hair out and applying a volumizing mousse for a more playful or casual appearance.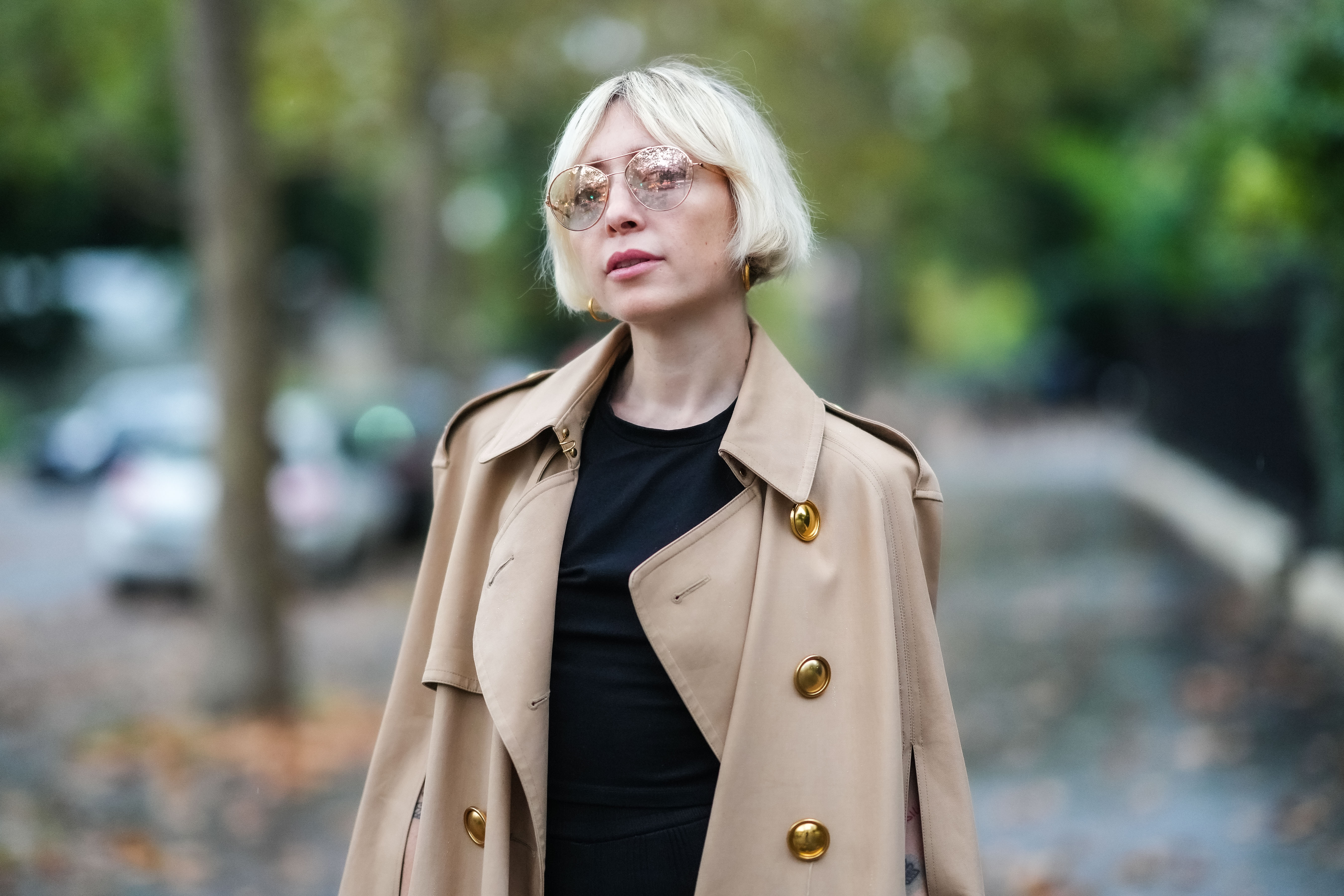 Emy Venturini sports a blonde French bob cut with curtain bangs on September 14, 2021, in Paris | Source: Getty Images
Compared to other curl patterns, it is worth mentioning that "pin-straight" hair struggles to maintain the shape of curtain bangs and may need consistent styling. Still, a straight haircut, such as a blunt bob, can be stunning when paired with curtain bangs.
A blunt bob can be any length a person desires; however, it may work best when it is below the chin. This hairstyle can give an intimidating appearance, but with the addition of curtain bangs, that aesthetic softens and becomes "sweeter." Celebrities like Lucy Hale have also rocked the blunt bob with curtain bangs.
For the best blunt bob with curtain bangs look, beginning by blow-drying will help with achieving volume. The next step would be to apply a shaping balm for placing and setting the bangs. The final step is to put on some hair oil to help avoid frizz.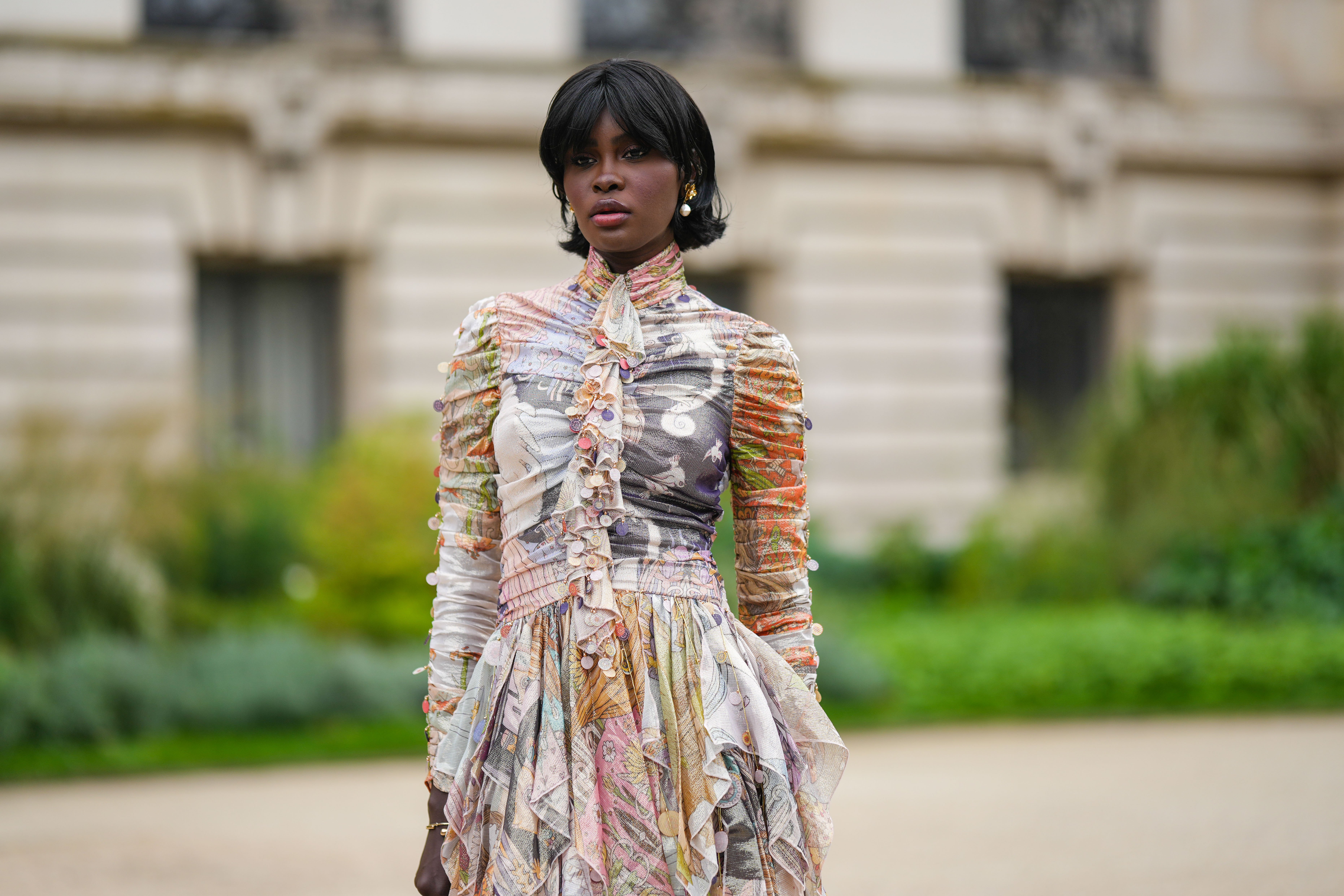 A guest with a blunt bob hairstyle outside Zimmermann during the Womenswear Spring/Summer 2023 Paris Fashion Week on October 03, 2022, in Paris | Source: Getty Images
A Shaggy Bob with Curtain Bangs Gives Texture to the Hair
The shaggy bob hairstyle is known for its effortless-like appearance. It is cut with a razor to achieve a layered, textured look with choppy ends. Curtain bangs add to the ease of a shaggy bob, and a texturizing mousse will do the trick to enhance its appearance.
Individuals with this hairstyle are advised to apply the mousse from the scalp to the hair ends to achieve a better look. However, facial features are other factors to remember when choosing a short hairstyle with curtain bangs. Those with heart-shaped faces with delicate features are likely to wear the shaggy bob best.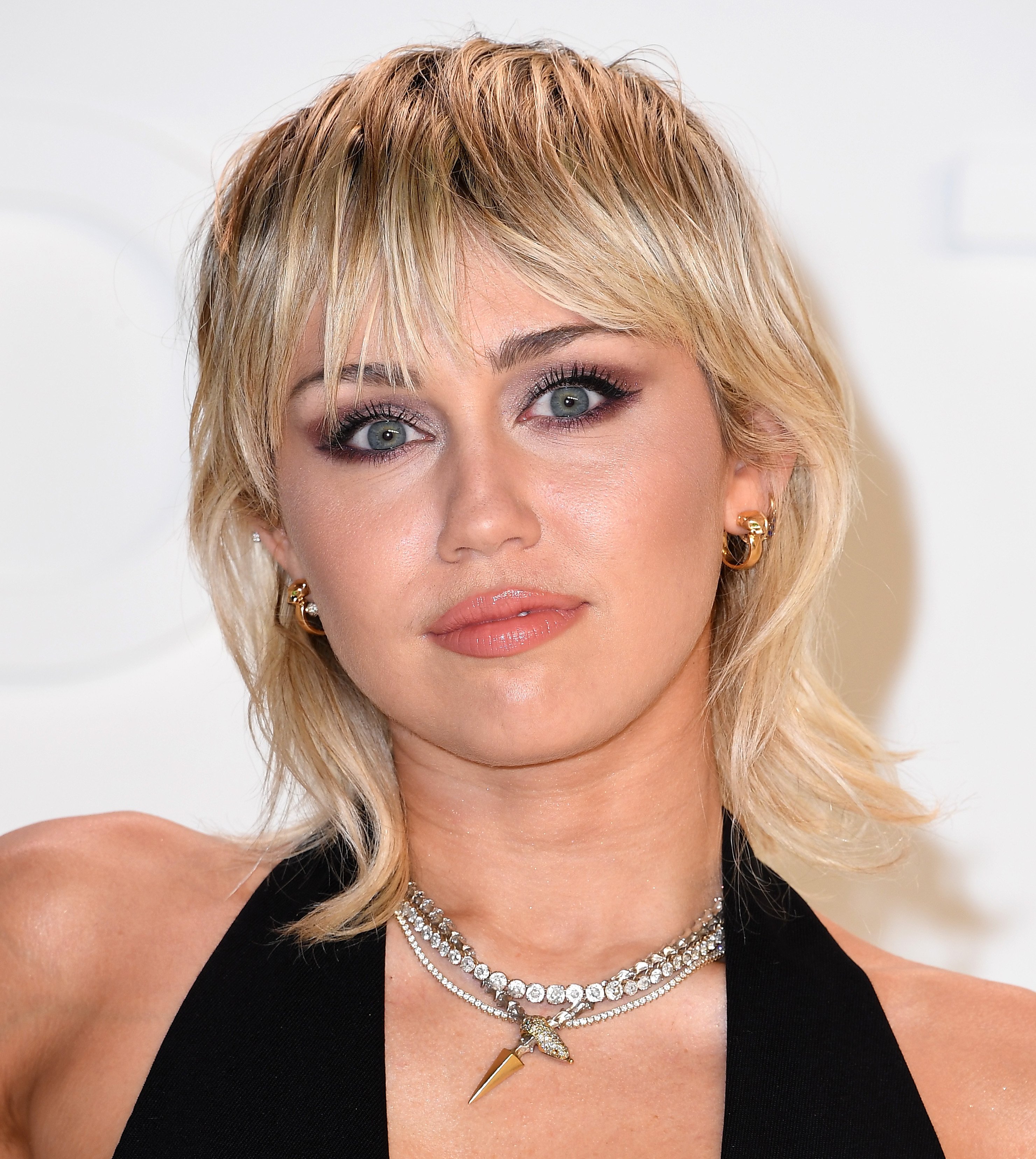 Miley Cyrus sports a shaggy bob haircut at the Tom Ford AW20 Show at Milk Studios on February 07, 2020, in Hollywood | Source: Getty Images
The Pixie Cut with Curtain Bangs Is the Shortest Version of the Haircut
The pixie cut has had interesting origins, with its earliest variations surfacing in the 1800s in France. It would trend and fade over short stints as longer hair lengths constantly overtook it. Eventually, pixie cuts persisted, with women bravely donning them as a symbol of empowerment and non-conformity.
Celebrities have donned the pixie cut over time, revolutionizing and expanding the haircut's variations. It can incorporate curtain bangs to achieve an edgy and youthful appearance, which slightly deviates from the traditional pixie hairdo. Moreover, the pixie cut is versatile in that it can be customized to frame all kinds of facial features.
Sami Gayle dons a pixie cut at "The English Teacher" World Premiere during the 2013 Tribeca Film Festival on April 26, 2013, in New York City | Source: Getty Images
Should You Try Curtain Bangs with Short Hair?
Curtain bangs will suit anyone regardless of their facial shape and features. However, it would be wise to find a stylist that prioritizes one's unique features to ensure that the bangs are balanced and complement one's face. Curtain bangs also look beautiful on all hair patterns, whether straits, curly or wavy.
Still, there may be some factors to consider before committing to a curtain bangs hairstyle with short hair, such as cowlicks and lifestyle. Cowlicks are the strands of hair that deviate from the dominant hair pattern. If cowlicks are close to the hairline, parting the hair for the curtain effect may be difficult.
Regarding lifestyle, curtain bangs may not be ideal for people who feel uncomfortable constantly having their hair on their faces. They also might not be best work-wise or maintenance-wise because curtain bangs are more likely to catch onto sweat, grease, and SPF from the forehead.
You Don't Need to Be a Hairdresser to Style Curtain Bangs with Short Hair
Curtain bangs do need maintenance, but not too much. All kinds of bangs require some care, but they are all much more manageable during Fall or Winter. Curtain bangs can also be a DIY hairstyle once one learns how to style them, and the steps are relatively straightforward.
The first step is to part the hair down the middle, then take a one-inch section of the hair, starting from close to the temples. Secondly, wrap around a one-inch brush, and use a blow dryer to add heat to that section for a short while before removing the heat and holding the bang in place to help it take shape.
It is best to hold the brush vertically while adding heat to the wrapped section to avoid a puffy or bubbly curtain bang. Section more one-inch strands of hair and repeat the process until you reach the middle of the bang, then repeat the entire process on the other side. Then apply the appropriate product to keep the bangs in place.