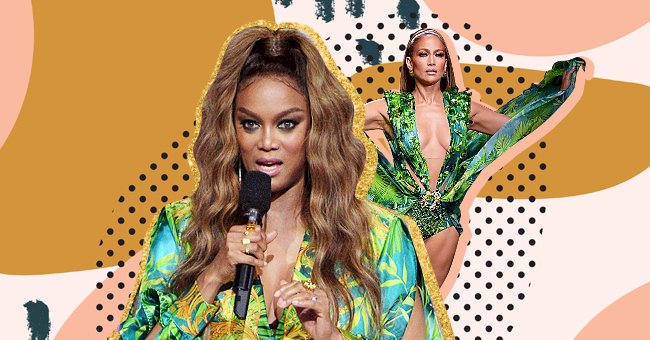 Tyra Banks Takes Stylspiration from Iconic Jennifer Lopez Versace Dress
Tyra Banks has had her fair share of iconic moments on television, but this one is a close winner. The legendary supermodel channeled J-Lo on Dancing With The Stars this week, and we loved it.
When it comes to iconic reality TV moments, Tyra Banks has it all figured out. The former talk show host put her best foot forward for the Dancing With The Stars 'Icons' theme this week in a stunning dress.
Everybody who knows how to use Google is familiar with Jennifer Lopez's 2000s Grammy look. See how Tyra Banks paid homage to the famous daring design that turned heads two decades ago and still does now.
The Story Behind The Dress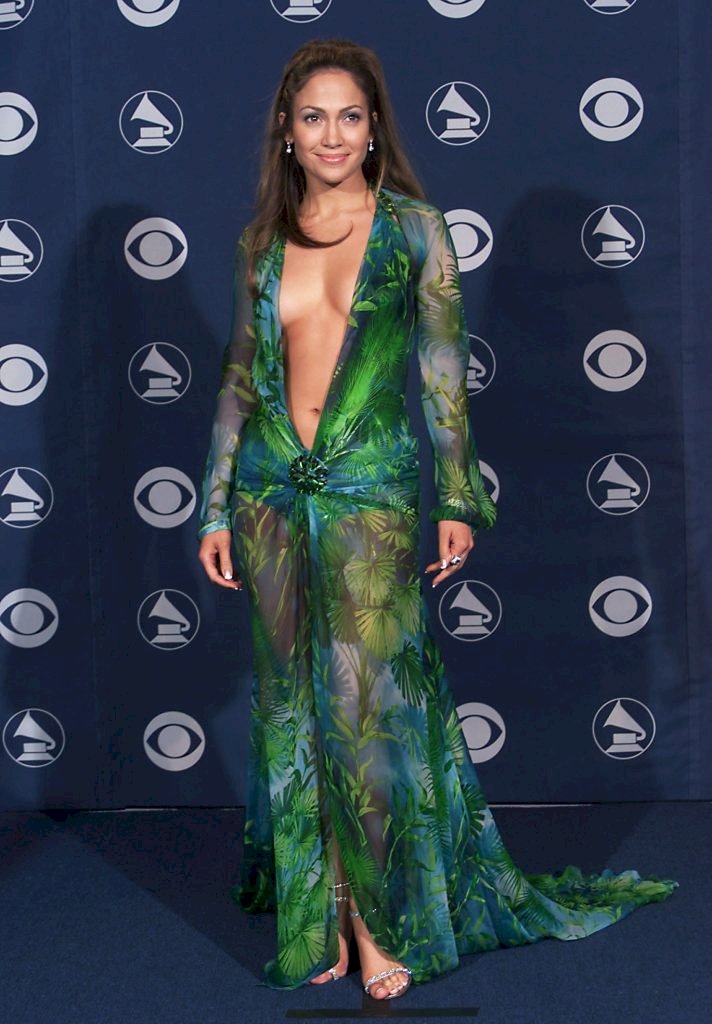 Getty Images
Nobody can think of Jennifer Lopez and Versace without mentioning the iconic green Grammy dress. Although the garment received rave reviews, Jennifer's stylists tried to convince her against it.
"I put on the green dress and come out and Benny goes, 'That's it. That's it. Don't even talk about it. That's the dress, and of course, my stylist is mortified. She's like, 'No! It's been worn before!' But the guys were adamant and we said OK."

Says Jennifer Lopez
Donatella Versace and former Spice Girl Geri Halliwell wore the dress on different occasions before J-Lo. Stylists wanted the pop star to wear something exclusive, but Jen went with her gut and created history.
A Timeless Inspiration
Jennifer's infamous jungle dress gained so much attention that it inspired innovations for years to come. Google developed the Image Search engine as a result of the number of searches the dress got.
Jennifer has stunned in remakes of the chiffon masterpiece on SNL and on a Versace runway in Milan. Versace even had a legal confrontation with a fast fashion brand that sold replicas of the dress online.
Tyra From The Block
Tyra Banks is the new host of Dancing With The Stars and does her best to put on an excellent show. The supermodel had to fit the 'Icons' theme on Monday and indeed went all out in her fantastic ensemble.
Tyra struts her stuff to the tune of Jenny From The Block in a primetime TV appropriate version of the dress. No one could miss the reference, even without the music, and did it perfectly from head to toe.