Unique Pieces In The British Royal Family Jewel Collection
With a monarchy that is over 1,200 years old, it is no surprise that the British royal family has amassed a massive jewel collection over the years. Their collection includes many extraordinary and priceless pieces of jewelry.
While some were commissioned for the current ruling Queen others were passed through a long line of British monarchs or gifted to members of the monarchy. Here is a look at some of the most unique and intriguing pieces in the collection.
1. The Grand Duchess Vladimir Tiara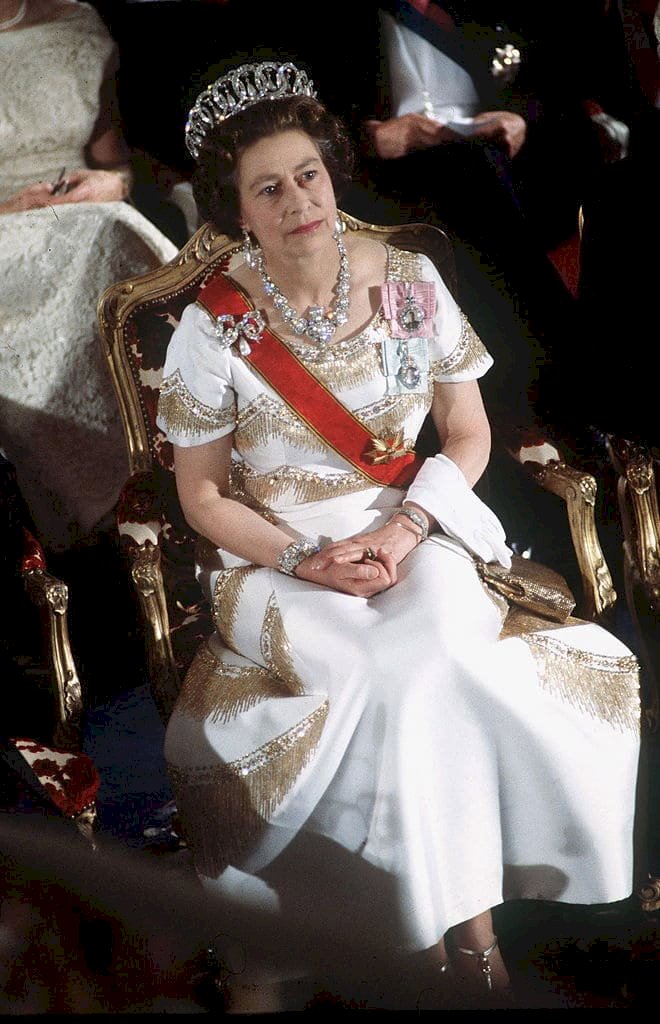 Getty Images
There are some pieces in the collection that appear to hold a special place in Queen Elizabeth's heart. Amongst them is the Grand Duchess Vladimir Tiara.
She wore the gorgeous tiara at the annual diplomatic reception at Buckingham Palace in 2019. Most impressively it can be worn in three ways i.e. with emeralds, pearls, or without any hanging jewels.
2. The Japanese Pearl Choker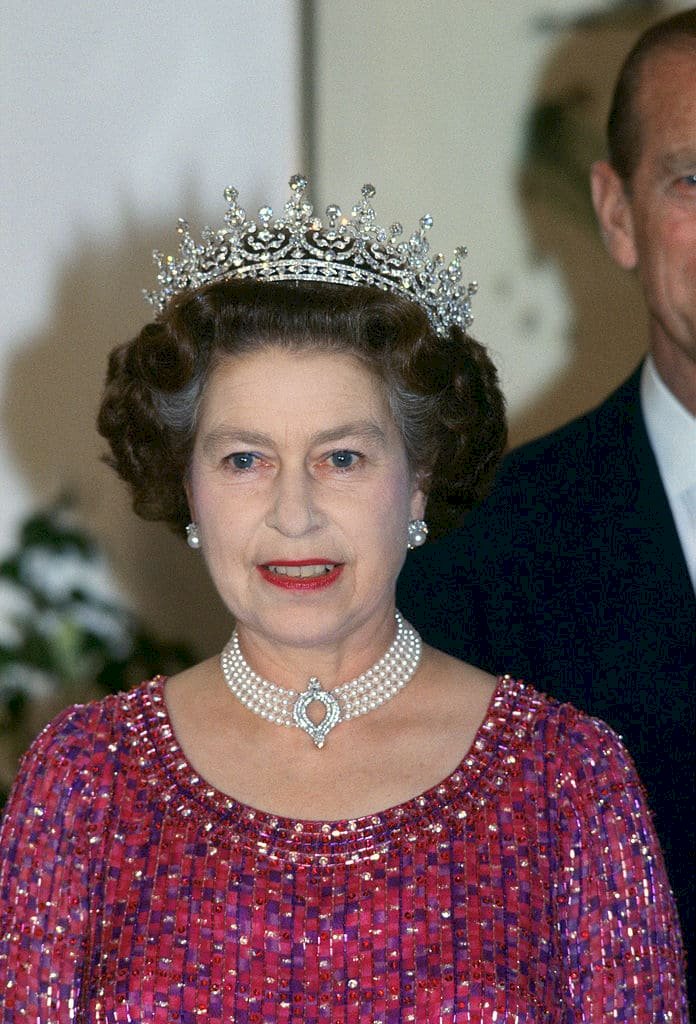 Getty Images
In the early 80s, the Japanese government commissioned a unique necklace for the Queen. The piece became known as the Japanese pearl choker.
It boasts four-strands of pearls with a diamond pendant. Both the queen and the Duchess of Cambridge have been seen wearing the stunning piece.
3. The Duchess of Cambridge's Engagement Ring

Getty Images
In 2010, the world was blown away as a real-life fairytale seemed to unfold. Prince William proposed to Kate Middleton.
He decided to use the same engagement ring his father, Prince Charles, proposed to the late Princess Diana. The ring was chosen by Princess Diana herself and featured a 12-carat oval sapphire with 14 solitaire diamonds set in a white gold band.
4. The Cullinan V Heart Diamond Brooch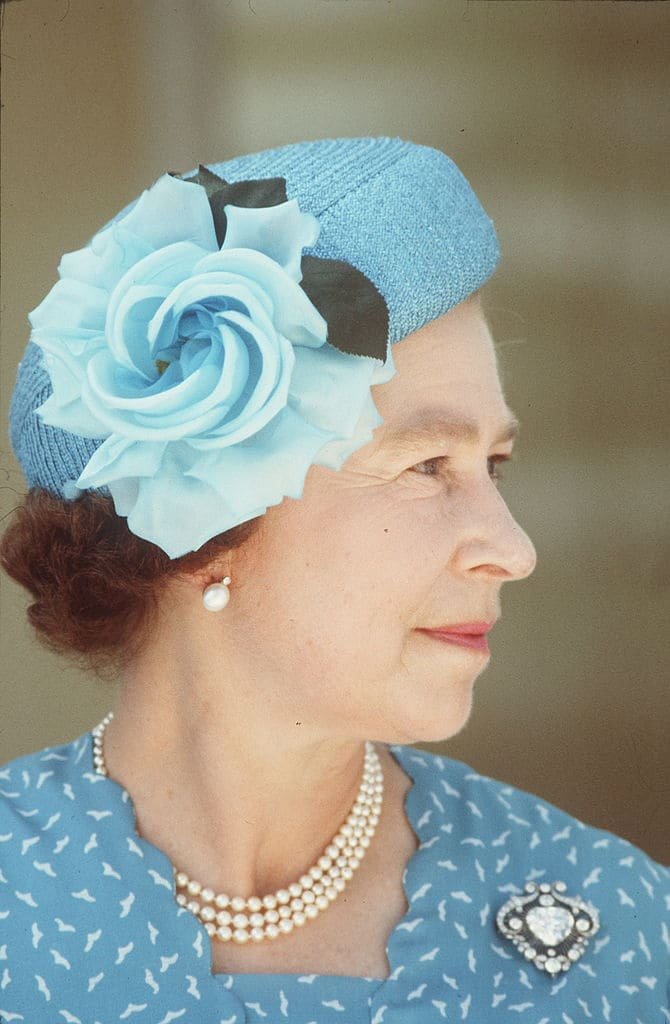 Getty Images
The jewel in the center of the platinum brooch formed a part of the stomacher brooch made for Queen Mary to wear to the Delhi Durbar in 1911. The current brooch is made up of about 19 carats worth of diamonds.
5. The Duchess of Sussex's Engagement Ring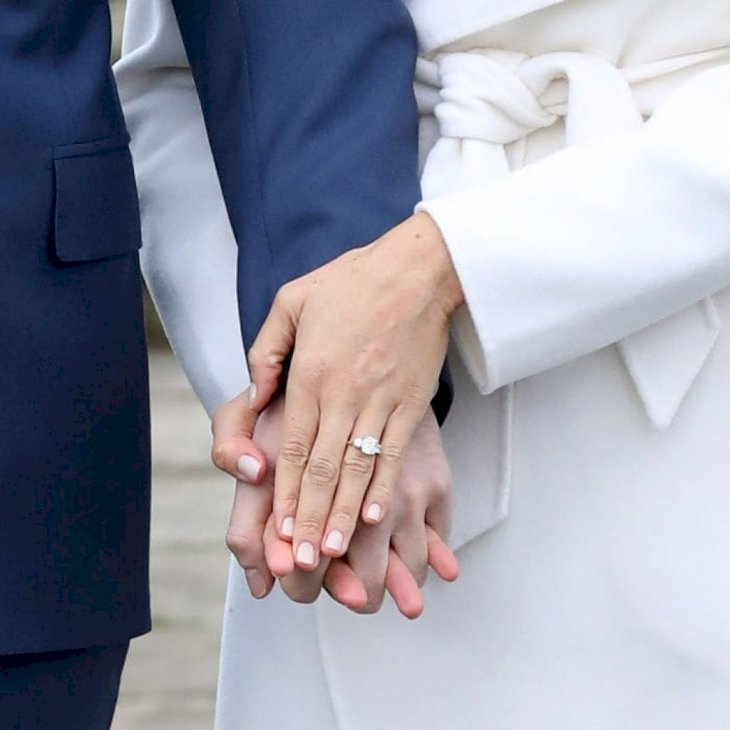 Getty Images
Prince Harry proposed to Meghan Markle with a custom-made engagement ring made by Cleave & Company. The ring used an ethically-sourced center stone from Botswana.
It represents where the couple first vacationed together. On either side of the stunning center stone is two round diamonds from a brooch that belonged to his late mother, Princess Diana.