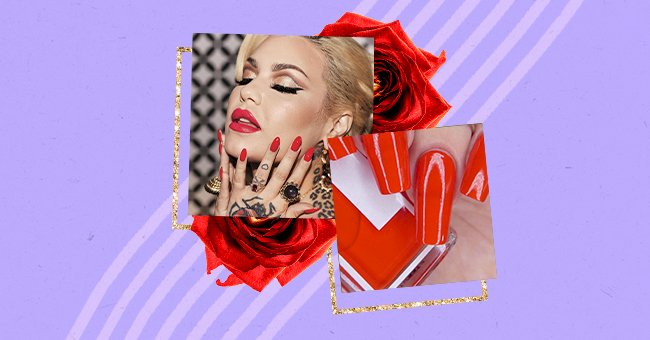 Unpacking Bailey Sarian's Collection With Loud Lacquer
Bailey Sarian has joined the likes of Lil Yachty and Machine Gun Kelly with her collaborative beauty project. The 'Murder Mysteries and Makeup' Youtuber has teamed up with Loud Lacquer to curate a line of nail polishes.
The beauty industry proves itself as the most sought out space with the number of beauty lines being launched. Pop stars, Hollywood A-Listers, and digital content creators can't get enough of the collaborations.
Youtuber Bailey Sarian has been collaborating with Loud Lacquer to create unique nail polish colors. Read more to explore the collections that Bailey created in collaboration with the trendy nail polish brand.
What Is Loud Lacquer?
Loud Lacquer is a nail polish brand founded by Melody Hammer. On the brand's website, Melody writes about her experience as one of the few women in an executive role at a company where she was told she's too loud.
After being told to hold back her opinions on what women wanted, Melody decided to create her own brand. As a result, Loud Lacquer was born and became Melody's perfect vegan and cruelty-free vision brought to life.
Loud Lacquer offers luxurious nail polishes that are safe to use, affordable, high quality, and environmentally conscious. The woman-owned brand also offers very unique nail polish shades and textures.
About Bailey Sarian
Bailey Sarian is a Youtuber best known for her 'Murder Mysteries and Makeup' series. In the series, Bailey explores a different famous murder mystery through storytelling while she does her makeup.
The mashup of two opposing genres has set Bailey's channel apart and earned her over 4 million subscribers. When she isn't exploring murder mysteries, Bailey shares fantastic makeup tutorials.
Bailey Sarian's Nail Polish Collections
Bailey is one of the dynamic collaborators that Loud Lacquer has chosen to work with on a collection. Sarian's first collection with the brand was inspired by her popular Youtube series and became a hit.
The Murder Mystery & Mani nail polish included four shades, namely, 'Supish,' 'Really, Barb?', 'Redrum,' and 'Nay Nay I Say.' These unique shade names are perfect for the unique colors included in the polishes.
Bailey's second collection with Loud Lacquer is also inspired by her famous series but focuses on a specific story. The Aqua Tofana collection was curated with notorious serial killer Giulia Tofana in mind.
Giulia Tofana murdered over 600 men with poisonous makeup, so what better inspiration for a killer manicure? The creative collection's shade names are Antidote, Saint, Belladonna, and Giulia.