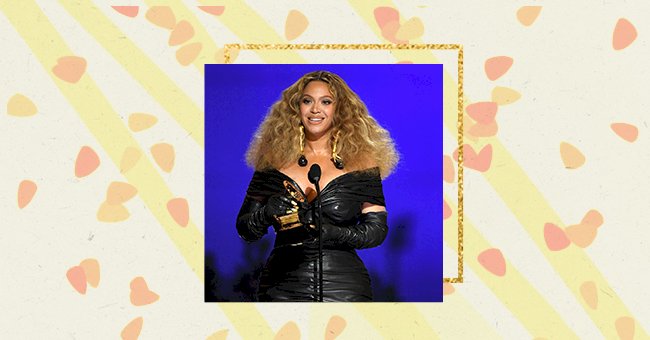 Unpacking Beyoncé's Grammy 2021 Outfit
For the 2021 Grammy Awards, Queen B made history by breaking the record for a female artist's awards. To receive her trophies, Beyoncé pulled out show-stopping pieces that have gotten the internet talking.
The best music video for Brown Skin Girl and best R&B performance for her track, Black Parade: it only took two Grammys for Beyoncé to reach the Grail. Queen B broke this on Sunday, March 14, as she has made history for being the female artist with the most Grammy wins. She has officially added twenty-eight Grammy trophies to her collection.
The sixty-third Annual Grammy Awards ceremony took place in and around the Los Angeles Convention Center Los Angeles on March 14, 2021. It recognized the best recordings, compositions, and artists of the eligibility year, running from September 1, 2019, to August 31, 2020.
Her Entire Look
For this historic evening, Beyoncé was once again dressed like a real diva. Dressed in a total Schiaparelli haute couture look personalized by her current artistic director, Daniel Roseberry. Her favorite stylist, Zerina Akers styled her.
This ultra-sexy piece in black leather was indeed made up of "claw" effect gloves. Golden trompe-l'oeil false nails on her fingertips almost made the singer look like a modern-day Catwoman. Finally, she finished off the look with massive drop earrings and sky-high Jimmy Choo platforms.
This is not the first time that the American pop star has trusted this designer. Last year, she also appeared in a totally black and gold look imagined by Daniel Roseberry during the Golden Globes. The designer who breathed new life into the fashion house never fails to pay tribute to its founder Elsa Schiaparelli.
For Beyoncé's outfit, the designer got inspiration from gloves dating from 1936. They evoked a photograph of hands painted by Picasso and taken by Man Ray in 1935. They were also created the same year as the winter 1936-1937 collection that Elsa Schiaparelli made with Salvador Dali.
Known for being close to the surrealists, the designer has mixed art and fashion with humor and avant-garde. However, Daniel Roseberry also wants to take a direction that is shaking up the fashion world with his original pieces that reshape the body!
Congratulations to Queen Bey and Blue Ivy on their wins. Also, congratulations to all the women who made their mark and won in their respective categories at the Grammys.