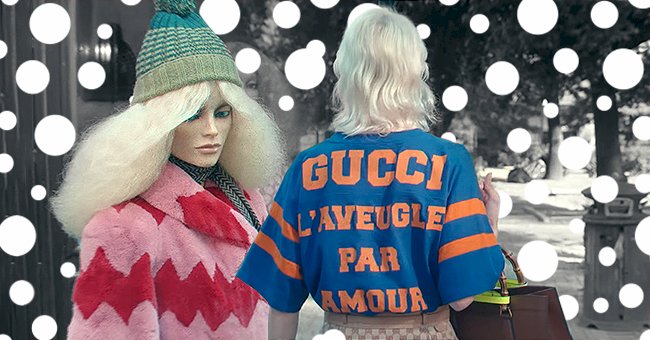 Unpacking Gucci's Youtube Mini-Series
Traditional Fashion shows are so last season; Youtube mini-series are the new 'it' thing. Gucci pushed their pandemic induced innovation further with their star-studded offering recently.
Fashion has suffered significant changes since the coronavirus outbreak earlier this year. Physical runway shows have been reconsidered, and fashion houses have been pushed to be more thoughtful and creative.
We saw the first significant innovation in fashion showcasing with the Tik Tok fashion week in September. See how Gucci pushed the bounds of innovation further with their last installment for GucciFest.
All About GucciFest
GucciFest is a virtual fashion festival hosted by the Italian fashion house on Youtube. The fashion powerhouse announced their plans to showcase their new collection this way early in November.
Gucci is a highly successful brand with a huge fan base, so naturally, people were excited. Fans can also watch GucciFest on the dedicated GucciFest website and Weibo.
GucciFest consisted of a seven-day virtual festival that also screened other designer's collections. Some of the 15 emerging designers in GucciFest include Ahluwalia, Cormio, Rui, and Mowalola.
Gucci's Alessandro Michele handpicked all new designers who collaborated on the festival. Michele chose the designers to participate in the festivities because of their strong stances and work.
The Ouverture Of Something That Never Ended
Alessandro Michele is one of the most innovative designers that Gucci has had in years. This May, Michele released a letter that announced a decrease in the number of collections Gucci will present in a year.
The creative director explained his desire to open up the fashion experience to fans of the label. Fashion is an industry that operates on exclusive engagement from insiders, which Michele looked to change.
A few months after his letter, Michele offered his first collection presentation format change with GucciFest. The seven-day festival is available online for all fans to engage with, unlike restricted shows.
The highlight of GucciFest is the seven-episode mini-series co-directed by Gus Van Sant and Alessandro Michele. Italian performer Silvia Calderoni is the protagonist of the star-studded cinematic presentation.
The Star-Studded Cast
The Ouverture Of Something That Never Ended follows Silvia as she goes by her day in Rome. Although she is the center of the story, the cameos were hard to miss as they included some of Hollywood's elite.
Gucci featured stars such as Billie Eilish, Florence Welsh, Harry Styles, and Jeremy O in the stylish series. All cast donned the new quirky 70s and sportswear-inspired Gucci collection, replacing the usual runway format.