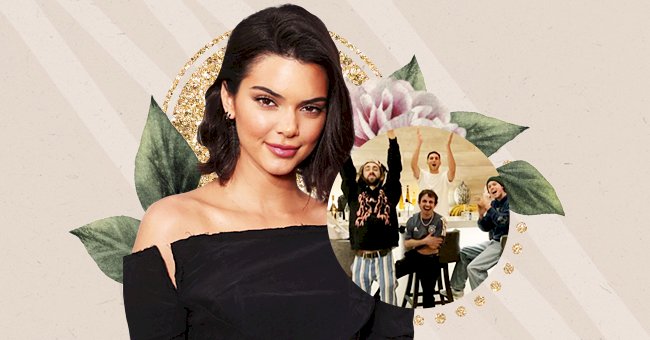 Unpacking Kendall Jenner's New 818 Tequila
Kendall Jenner joins the long list of celebrities with alcohol brands as she launches a new tequila. The supermodel's agave spirit has been over three years in the making and is already an award winner.
We are all familiar with the bikini-clad pictures of Kendall and her friends, but we all missed one thing. For months, Kendall has sneakily been hinting at her tequila brand's existence with a few margarita placements.
The supermodel joins her sisters in creating an enterprise outside of her original profession. Read more to explore everything you need to know about Kendall Jenner's new tequila, and perhaps get tempted to try it.
The Surprise Announcement
Kendall Jenner announced her tequila venture on Instagram, staying true to her Kardashian-Jenner brand. We see Kendall tasting a spirit on the rocks as she comments on the flavor, followed by six other images.
Jenner captions the seven slide post with a brief explanation of how she developed the spirits brand. Kendall reveals that she has been testing the tequila for over three years and enlisted her friends to help.
"for almost four years, i've been on a journey to create the best tasting tequila. after dozens of blind taste tests, trips to our distillery, entering into world tasting competitions anonymously and WINNING (?) ..3.5 years later i think we've done it!"

Says Kendall Jenner
The supermodel shares that 818 tequila has been her friend group's drink of choice for a year. An entire year of margaritas must mean that it is one tasty tequila, and the multiple awards must be worth it.
Social Media Teasers And Appearances
Kendall is the more laid-back 'cool girl' sister and is the only sibling without any children. Her personality and freedom shine through on her social media, where she regularly shares snaps of herself and friends.
Although Kendall posts holiday pictures regularly, there has been something different about her latest posts. Some fans noticed a Drink 818 bottle hiding in plain sight in one of her vacation posts last year.
Kendall's sister Khloe also shared an image of her and her sisters holding cloudy beverages. In the caption, Khloe states that Kendall is the tequila queen hinting at her latest tequila venture.
Kendall has also made two appearances with her tequila on Youtube channels since her announcement. Drink 818 gets a mention on Hailey Bieber's new channel and her sister Kylie's youtube channel.
The Backlash
Although many celebrities have ventured into spirits recently, Kendall rubbed some off the wrong way. People were quick to criticize the supermodel's new business venture for cultural appropriation.
"...when you come from the outside with only the intention to make money off of this thing that's so important — without any regard or any real knowledge or any respect to that culture — it's cultural appropriation."

Says Tequila expert Lucas Assis
Agave, which is used to make tequila, is deeply embedded in Mexican culture. Tequila experts explain the importance of agave in Mexican culture, which many brands don't understand spans beyond alcohol production.
Besides the cultural appropriation claims, the celebrity tequila brand boom has resulted in an agave shortage. This shortage negatively affects smaller and local distilleries as demand and prices keep rising.