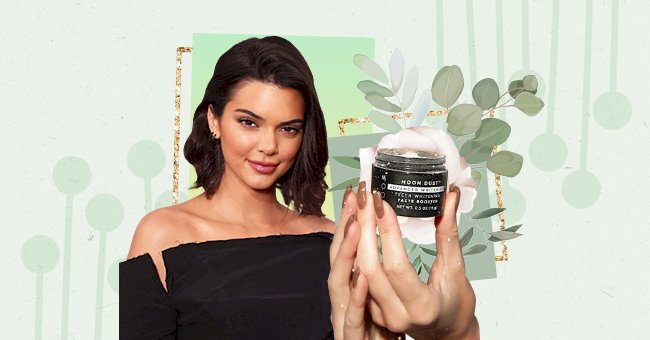 Unpacking Kendall Jenner's Skincare Routine Including Cult-Favorite Serum
The 25-year-old and second-youngest family member of the Kardashian family has struggled with acne and breakouts and relies on the SkinCeuticals C E Ferulic Serum. She also loves using Estee Lauder's Night Detox Creme as a part of her nighttime skincare routine.
We have been awe-struck by the Kardashian crew ever since KUWTK hit our TV screens. And Jenner clearly has come a long way from being a childhood reality star to a much sought-after celeb, socialite, and style icon.
Gone are the days when we would be left wondering about our favorite A-list stars' beauty regimen. Thanks to the "bare it all" trend, nearly everyone's been getting on the bandwagon to give us a glimpse of their skincare routine. It's time to unpack Jenner's reasons for glowy, supple, and radiant skin.
Go-To Serum
Jenner's trusted serum is the cult-favorite SkinCeuticals C E Ferulic, which she mixes with her daily moisturizer and slathers on to calm her acne-prone skin. This potent serum is infused with ferulic acid and vitamin C to combat breakouts, pigmentation, and dark patches, boosting a healthy, youthful radiance.
It is a daytime formula that protects the skin from environmental stressors and skin-damaging free radicals. And that isn't all because it can even reduce the appearance of fine lines and wrinkles and brighten skin's complexion. No wonder Jenner is obsessed with this magic product.
Go-To Cleansing Treatment
From her teenage years, Jenner has been riding with acne-prone skin, which weighed down on her mental health. However, she found refuge in natural skin care products as an adult, and her go-to cleanser is a formula prepared by her personal dermatologist.
Go-To Face Wash & Moisturizer
Jenner loves reaching out for ProActivMD Deep Cleansing Face Wash, which helps clarify and hydrate her acne-ridden skin. The new Essentials System Value Set offered by ProActivMD now features a face wash, balancing toner, acne treatment, and oil control SPF formula so that you can get one for yourself.
Another nagging pain for sensitive and blemish-prone skin is keeping your face moisturized to prevent flakiness. Jenner loves applying an SPF-based moisturizing cream to keep her skin hydrated, smooth, and daylight-ready.
Nighttime Routine
Go-To Sunscreen & Lip Balm
It's no surprise that the Kardashian sisters have always stunned us with their natural glow and impeccable makeup looks, and Kendall Jenner is no exception. To keep her body hydrated and sun-ready, she uses Sun Bum formulated with SPF 30.
And finally, if you've been wondering how Jenner's lips are so soft, luscious, and selfie-set, it's because of her ultra-hydrating lip balm. She loves slathering on Avene Cold Cream Lip Cream to keep chapped, peeling lip problems at bay.