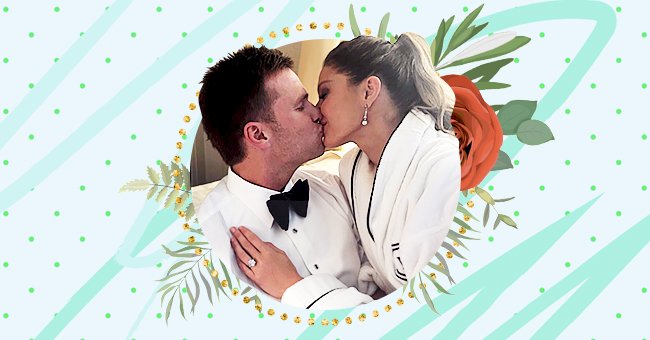 Exploring The Details About Gisele Bündchen's $145k Engagement Ring
Gisele Bündchen and Tom Brady may have been married since 2009, but that sparkler's still impressive. The $145k engagement ring shines just as bright as a more expensive Hollywood bling.
Tom Brady proposed to his supermodel wife Gisele twelve years ago, and the couple married within a month. The lovebirds celebrated their union in an intimate twenty-person wedding in Santa Monica.
The NFL athlete and Brazilian stunner's love is admirable and timeless, just like Gisele's engagement ring. Read more to explore the engagement ring that locked down one of the world's most loved couples.
Details On The Sparkler
Gisele's engagement ring from Tom is a classic display of beautiful elegance, perfect for the bombshell. The ring features a brilliant 4-carat cushion cut diamond at the center stone set in a four-pronged platinum band.
Tapered baguette stones flank the large rock to add a little more dimension to the timeless sparkle. Brady chose well for his effortlessly gorgeous and sophisticated supermodel wife.
A Magical Proposal To Match
Bündchen once shared the details of her proposal from Tom in Vogue Magazine. She detailed the magical encounter that was a lovely surprise to what she expected when he first called her that day.
The highly-rated NFL player tricked his future wife into rushing to her apartment after telling her it was flooding. Gisele recalls that she arrived at an apartment flooded with roses and candles instead of water.
"When he proposed to me, he made up this whole story how my apartment was flooding and I ran over there to try to fix the situation. When I got there, the whole apartment had candles and rose petals everywhere and then he went down on his knees to propose… and here we are."

Says Gisele Bündchen
The sentimental moment resulted in one of the most romantic marriages in Hollywood, even with the ups and downs. The media ate up the news and couldn't wait to photograph Gisele's new eye-catching bling.
The Love Bird's Timeless Story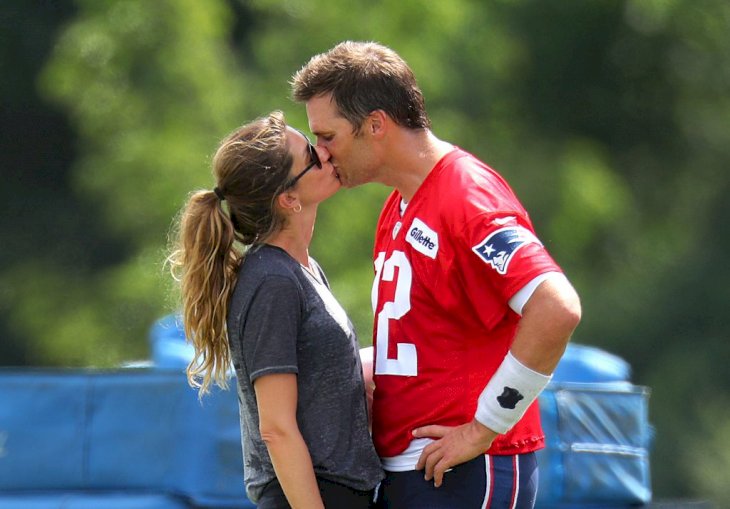 Getty Images
Gisele and Tom's relationship story sounds as perfect as you'd expect from the pair. The duo revealed that they met on a blind date and instantly fell for each other, making them the perfect love match.
The Brazilian model shared how she couldn't resist but fell in love with Tom the first time she saw him. She gushed about his beautiful smile and "kind eyes" that had her hooked unlike ever before.
"You know, when I saw those kind eyes, I literally fell in love, like, right away."

Says Gisele Bündchen
The couple's bind is so close since they've survived some threats to their relationship along the way. Fortunately, the pair survived their downs and married like the picture-perfect couple they are.