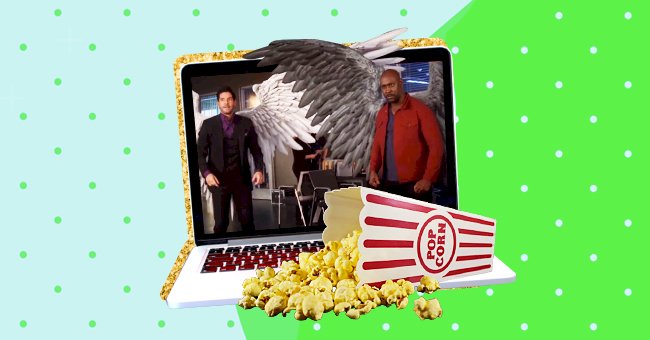 Unpacking The Details About The Long Awaited 'Lucifer' Season 5 Part 2
Eager fans continue to wait with bated breaths as the filming of Lucifer's long-awaited season five, part two, finally wraps.
Following a cliffhanger pause, the highly anticipated release of Lucifer's season five, part two starring Tom Ellis, Lauren German, Kevin Alejandro, and D.B. Woodside, is edging closer to release.
Radio Times reports that the production wrapped filming late last year, but Netflix has been tight-lipped regarding the release details. This is what we know so far about what we can look forward to catching.
'Lucifer' Season 5 Part 2
Lucifer season five landed last year, August 21, 2020, with eight action-packed episodes. Viewers saw the bubbling feud between brothers Lucifer Morningstar (Tom Ellis) and Michael (Ellis) unfold.
Audiences were left high and dry when they got to the end of part one. About the release, the show's writers revealed on Twitter that the pandemic had delayed production.
Release Date
"We know everyone wants to know, but truth is even WE don't know when #LuciferSeason5B will come out. It's not finished yet. The pandemic blew up our plans. But when we have an official release date, trust us, we're dying to let you know! Same with a trailer. #patience #Lucifer"

Lucifer Writers Room tweeted.
Unfortunately, no release date just yet, but the Lucifer writers have promised to keep us updated. However, given that filming for season six is already underway, It's likely that we will see part 2 drop this year.
'Lucifer' Season 5 Cast
The main cast from the first part of the season will return and also include Inbar Levi as Eve. Dennis Haysbert will continue as God after his big reveal at the end of Episode 8.
Glamor reports that we can expect to see some new faces, too, including Allison McAtee playing Elizabeth Newton and Catherine Dent as Dr. Alice Porter.
What Will Happen Season 5, Part 2?
While details may still be thin, Glamor reports that Joe Henderson, co-showrunner, recently told Entertainment Tonight that 5B will be the "most emotional season" of Lucifer yet.
Well, the crew has long been teasing a musical episode – titled Bloody Celestial Karaoke Jam. The episode looks to be set on a college sports field, with a team of football players, cheerleaders, and brass band musicians dancing.
Season 6?
That's right. We've been promised a sixth season. This after the show revealed that season 5 would be the final in 2019. However, in June 2020, Netflix announced a Lucifer season six!
"The devil made us do it. #Lucifer will return for a sixth and final season. Like, FINAL final."

Reads the caption.