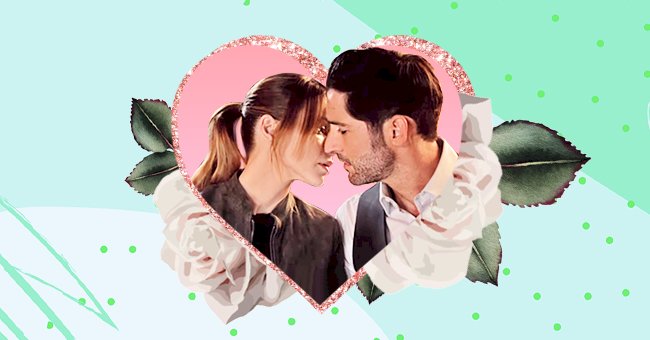 5 Iconic Supernatural Couples From Movies & TV Shows
Nothing screams romance like a vampire-human duo, or better yet, the devil going all the way to hell to save the girl he loves. There is something oddly intriguing about the way a supernatural couple brings their unique chemistry and tension forward.
When life gets tedious, and reality is too scary to come to terms with, supernatural movies and tv series offer a welcome respite. It's hard not to be charmed by the way a handsome and forever young vampire falls in love with a fragile yet fascinating human girl.
Believe it or not, mythical creatures have always managed to garner sheer love and praise from the general audience. Please have a look at the five most iconic supernatural couples from movies and tv shows that captivated our hearts.
5. Bill And Sookie (True Blood)
True Blood introduced us to the fantastic chemistry between Bill and Sookie, a treat to watch. The fans were thrilled to follow through the journey of Bill finally letting in Sookie and opening his heart to her, and then came all the drama, romance, and complexities that made the story more interesting.
The reel love between the vampire-human couple turned real when Sookie (Anna Paquin) and Bill (Stephen Moyer) tied the knot in 2010. The TrueBies might be in for an exciting ride because there's been news of a probable True Blood reboot.
4. Edward And Bella (Twilight Saga)
Despite mixed reviews, the Twilight Saga happens to be quite a phenomenon in the supernatural world. The epic and too-good-to-be-true love relationship between the vampire Edward Cullen and human Bella Swan kept the fans hooked for years.
Though New Moon managed to turn the tables in favor of Jacob and Bella's possible communion, it was quite clear from the beginning that Edward and Bella were the ultimate end game. And that is what happened when they got married and became vampire parents to a gifted half-vampire, half-human baby.
3. Angel And Buffy (Buffy The Vampire Slayer)
All the mainstream and much recent supernatural couples like Damon and Elena and Edward and Bella were preceded by the brilliant romance brewing between Angel and Buffy. Buffy The Vampire Slayer was a massive success back in 1997, and all eyes were set on the fantastic vampire-human couple.
Buffy and Angel's relationship went through many ups and downs throughout the show. Sadly, they did not end up together, but the whirlpool of emotions they made the fans go through was worth it.
2. Lucifer And Chloe (Lucifer)
Throughout history and religion, Lucifer has been a rather despised character. Things steam up when he decides to take a trip to Los Angeles, where he comes across a detective lady who intrigues him to the core. Chloe Decker is entirely immune to Lucifer Morningstar's charms and desire mojo, and that's precisely what makes her so unique.
The immortal devil only becomes truly vulnerable when he's around his love interest, the detective. He risks everything to save her, including going all the way down to hell and putting his own life on the line. Real love vibes all the way.
1. Damon And Elena (The Vampire Diaries)
Peace out to all the people rooted for Stelena (Stefan and Elena), but Delena (Damon and Elena) certainly made it through. While Stefan's love made Elena a better person, Damon helped her identify her fun and rebellious side.
Elena made Damon a better man, and for a vampire of his caliber and bad attitude, that was a huge change. The emotional and physical intimacy between the vampire-human couple was as real as it could get.