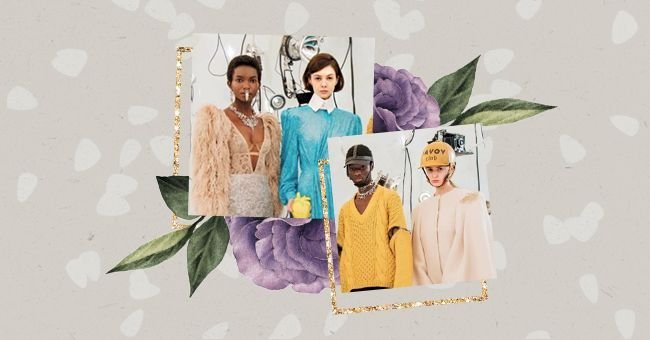 Unpacking The Fashion Genius In The Gucci X Balenciaga Collab
Fashion collaborations are among the best things about the industry, and there was a huge one last week. Balenciaga and Gucci joined forces to produce one of the most groundbreaking collaborations.
What started off as an unlikely fashion rumor turned into one of the most incredible fashion hacks we'll ever see. Last Thursday, Gucci hosted a fashion show entitled 'Aria,' and fashion lovers were in for an unexpected treat.
The Gucci and Balenciaga collaboration featured several items that referenced both brand's styles. Read more to discover how Gucci's Alessandro Michele and Balenciaga's Demna Gvasalia pulled this show off.
The Great Hack
Gucci and Balenciaga are highly successful fashion houses that compete in the same market. A collaboration between the two brands seemed as unlikely as a Nike and Adidas collaboration until last week.
Gucci showcased their 100th-anniversary collection entitled 'Aria' on Thursday last week. The merge between the Gucci and Balenciaga brands wasn't revealed until they were well within the runway show.
"I have plundered the nonconformist rigor of Demna Gvasalia and the sexual tension of Tom Ford; I have lingered over the anthropological implications of what shines, working on the brightness of fabrics…"

Says Alessandro Michele
Gucci's Michele explained that the collection was a 'hack lab' instead of a collaboration. Presenting the show as a hack lab describes how the designer fully embraced the prominent designs by other designers.
The Show's Conception
Many would assume that the recent show's idea was conceptualized by Demna Gvasalia, who is huge on collaborations. At one point, Vetements collaborated with eleven brands in a show under Gvasalia's instruction.
Although all fingers point to Gvasalia's logomania obsession and wild collaborative past, Michele was this collection's mastermind. Michele shared a text exchange between him and Gvasalia showing the idea's conception.
"I'm obsessed, as you may know, with bringing the past back and transform it [sic] into a living vibrant present."

Wrote Alessandro Michele
Alessandro is known for using style and structural references to create new designs for his collections. He recently worked on a 70s inspired collection with Northface, opening the brand up to unlikely collaborations.
The Show's Highlights
Seeing the classic GG monogram printed all over prominent Balenciaga structural designs is quite the trip. There are several unforgettable moments about Michele's Balenciaga hack, but we have some favorites.
The popular Balenciaga sock and legging boot cannot be mistaken for any other designer. These classic Balenciaga boots got a full Gucci hack with the brand's monogram printed on the notable design.
Michele also referenced Tom Ford silhouettes in the Aria collection and is most notable in a velvet suit design. Fashion lovers also noticed that Michele scaled back on retro referencing for a more modern switch.
This collection almost marked a reinvention for Gucci, which has gone with a similar aesthetic for many seasons. We can't wait to see these looks on some of our favorite celebrities to highlight the hack even more.