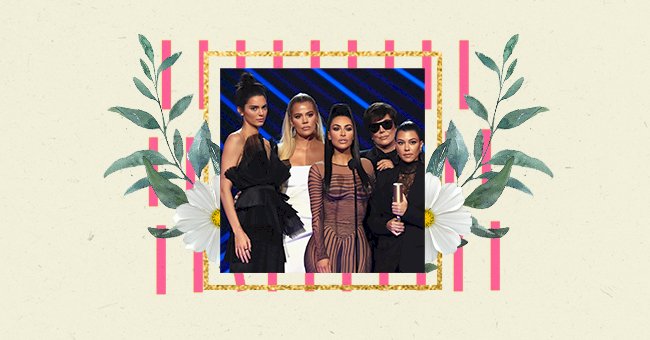 Unpacking The 'KUWTK' Fans React To Final Season
It finally happened. Keeping Up With The Kardashians, which was established in 2006, is finally coming to an end. The series has made significant waves that continue to spill over into the reality TV industry, and it has undoubtedly served as a springboard for the career growth of each of the famous sisters featured.
The show was the source of a lot of laughs, a few heart-stopping fights, more than a bit of mockery, and real tears. What about the public's fascination with the Kardashians? Only the future will tell.
How have fans been reacting to the monumental news that the final season which started airing in March 2021, is the last? Honestly, a lot of them aren't surprised.
So Far On Season 20
This last season of KUWTK is giving us a little bit of almost everything. From marital problems, potential surrogates, unusual pranks, career, unrequited love, and more are a few of the issues that the KarJenner family members have been unpacking.
In the episode titled Birthdays and Bad News, the Kardashian-Jenner family took the lavish and luxurious vacation that ultimately landed their family harsh criticism in the news and on social media.
The trip itself was not the crux of the matter, but the trip's timing didn't sit well with so many. In that same episode, they revealed that both Kim and her five-year-old son Saint were diagnosed with COVID-19.
Despite having what seems like a lot of content and developments for fans to catch up on, fans of the series have all agreed that they haven't felt the show.
KUWTK Struggling To Keep Fans Interested
No one expected KUWTK to be as popular as it was, and it indeed lasted longer than anyone predicted. At this point, fans had hoped that the show would have ended years ago.
The show mainly followed the lives of the Kardashian and Jenner sisters. When the show started, the Kardashians were socialized with lots of content to keep fans engaged. The Jenners, who were children at the time who added light entertainment.
As the Kardashians got older and found their own careers, built families, and left the nuclear family setup that was initially a part of the show, it became harder and harder to keep fans engaged.
The Jenners had different contractual obligations to the show, so the Kardashians had to work harder and harder to develop stories for the show.
At some point, Kim confronted Kourtney about not pulling her weight, leading to an epic fight. Kourtney Kardashian's eventual departure from the show made the weight of happy fans even heavier on the remaining sisters.
However, some fans are sad about the news. After all, the series has been on the air for as long as some young fans can remember.