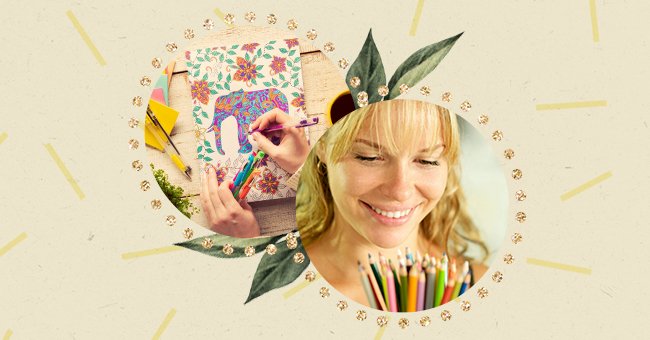 Unpacking The Therapeutic Benefits Of Adult Coloring
Art has always been a form of therapy, and that's why adult coloring books have become a popular trend. Why leave all the fun to the kids?
You can find adult coloring books and apps everywhere, from the grocery store to the play store, and if you loved coloring as a child, you might be pumped about it! Besides, if you don't want an entire book, you can always find a template online.
Many adults are getting into coloring for its therapeutic benefits, and also, it might just be something they enjoy doing. Here are the benefits of coloring.
1. It's Destressing And Helps Reduce Anxiety
Shutterstock
Finding something that calms your mind is your main goal when you're stressed out or panicky, and repetitive patterns can help focus your mind and calm you down. These patterns found in most if not all adult coloring books are mandalas.
Coloring mandalas works similarly to yoga as it allows your brain to calm the restless chatter that causes your anxiety. Our brains need some rest after a hard day's work of freaking out about everything!
2. It's A Brain Workout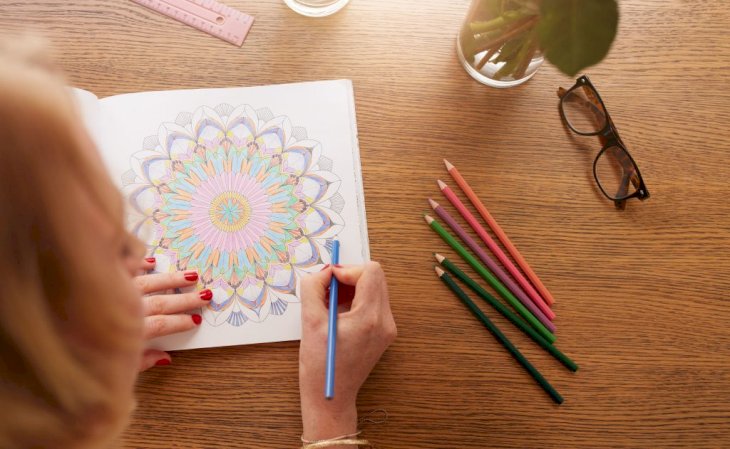 Shutterstock
Your brain needs exercise too! Your brain is made up of two parts; one is the creative side, and the other is logic. While coloring, you use both of these parts, which help develop your motor skills, coordination, analytical thought process, as well as your creative thought process.
These benefits are possible because either side of the brain is responsible for action while coloring, the creative side for picking colors, and the logical side to stay in the lines.
3. Connects You To Your Inner Child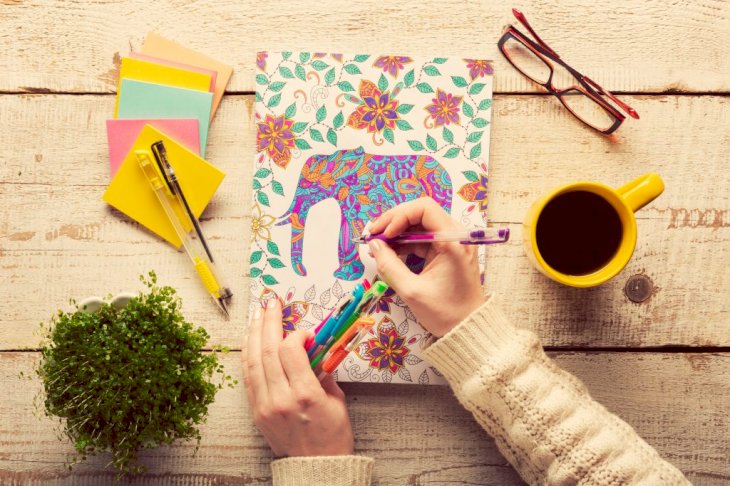 Shutterstock
Connecting you to your inner child is a therapy technique used to break down the negative and harsh relationship with yourself. Coloring helps you connect to the inner child filled with hope and love, boosting self-confidence and allowing a positive and loving relationship with yourself!
We aren't perfect humans, we all have work to do, and we should treat ourselves with love and care for our well-being. If it's not the confidence boost you need, then maybe you can revel in a stress-free time where your biggest problem was the color blue not being blue enough.
4. Boosts Creativity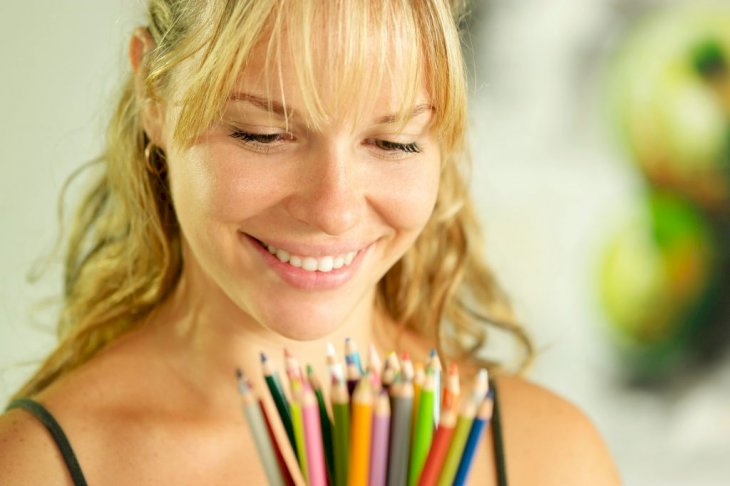 Shutterstock
At the end of the day, you can find yourself tuckered out on ideas or solutions to problems; you just need a whole lot of nothing to do; that's why you color. The repetition and the freedom to be as outrageous or particular about coloring is what makes it calming.
There are no rules, it's all just fun, and it doesn't feel like a task! If you color regularly, it can show in other aspects of your life, like how great you are at interior design, and it even helps you create innovative solutions and ideas at home and work!
Go and grab some colors and find something to color, see if you can be transported to a serene place where your mind feels at ease. And who knows, maybe you'll have discovered a new hobby!