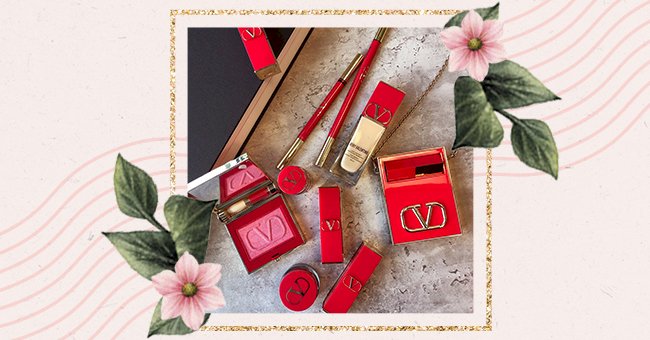 Unpacking Valentino Beauty
Luxury makeup will get the boldest update of the year with the launch of Valentino Beauty. The design house has made a splash in the beauty world with its first-ever makeup line launching this year.
Valentino is one of the most groundbreaking fashion houses, which often showcases unique looks. The brand's stylish garments are always embellished with eye-catching, bold makeup looks on the runway.
It is about time that Valentino launched its own makeup line, and we hear it will be fabulous. Read more to explore the new Valentino Beauty collection details that we will see later this year.
The Collection Inspiration
Valentino's creative director, Pierpaolo Piccioli, revealed that the brand has been working towards inclusivity. Piccioli shares that Valentino Beauty symbolizes the fashion house's inclusive evolution.
"We grew from a two-dimensional vision of beauty to a three-dimensional one, where emotions, dreams, and individuality are as important, if not more, as any other feature,"

Says Pierpaolo Piccioli
Self-expression is at the core of this expansive 100+ product collection by Valentino. As a result, consumers can expect a multitude of couture-inspired shades and textures in the luxurious packaging.
Products In The Collection
While we have not seen all of the products Valentino plans to launch, there are a few we've caught a glimpse of. The Very Valentino foundation is already getting hype for its 40 shade range to flatter all skin tones.
Their V-Lighter is a highlighter infused with hydrating hyaluronic acid for a lovely Valentino glow. Additionally, the Rosso Valentino lipstick will also be available in 50 shades and has a refillable tube which is great for sustainability.
Valentino also presents their urge to break convention with the range of multi-use products in their line. As a result, one of the products includes the Eye2Cheek compact palette that can be used as blush and eyeshadow.
Other eye products from the collection include the Eye Shadow Flip, Magnificent Mascara, and Twin Liner. Not to forget the Brow Trio, Dreamdust High Impact Glitter, and Dreamdust Multi Reflective Eye Glitter.
Collection Design
Valentino is known for its bold use of color and even has a signature red that no fashionista can miss. For this makeup collection, Valentino uses its iconic red color for the luxurious lacquered packaging for this line.
Each Valentino Red packaged item is embellished with the gold Valentino emblem seen on the brand's accessories. Consequently, the collection's design is easily distinguishable to the brand and just as gorgeous as its gowns.
The collection will officially launch on May 31 but will only be available for purchase in August. Fortunately, you can make sure to get your hands on the collection with pre-orders opening on June 15.