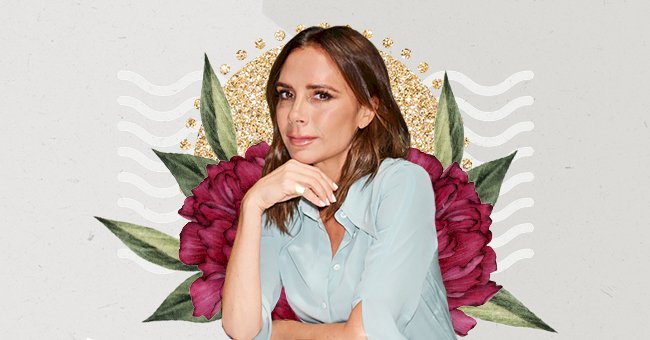 Unpacking Victoria Beckham's Skincare Routine
Figuring out what works for your skin takes a fair amount of time, and Victoria Beckham has cracked the code! But because she's Victoria Beckham, it's going to be extravagant, and you wouldn't expect her skin to look anything less than what she's put in it!
Victoria Beckham uses only the best products for her skin, all recommended by her Australian skin expert and facialist Melanie Grant. Her products total over $1000.
I know what you're thinking, but the price of beauty doesn't come cheap! As a teen and someone who experimented with makeup, her skin wasn't perfect either, but here's how she looks after her skin now.
Cleanser
She uses Cosmedix Purity Solution Nourishing Oil both in the morning and at night for the first step! It removes all the impurities and helps reduce any redness if you have dry skin.
At night she double cleanses with Cosmedix's Purity Clean Exfoliating Cleanser. Double cleansing is important at the end of the day, and with lactic acid, tea tree oil, and peppermint, you'll be eager to cleanse and smell fresh!
Serum
After her morning cleansing, she goes in with the iS Clinical Pro-Heal Serum Advance Plus serum, which has vitamins C, E, and A, and olive extract. It helps reduce blemishes, acne scarring, inflammation, and any signs of aging!
In the evenings, she uses the Cosmedix Serum 24, which is retinol. It's a hero ingredient in everyone's skincare, and Victoria Beckham is among those who love it!
Eye Cream
The Cosmedix Eye Doctor is liquid crystal serum that keeps your eyes from showing any signs of aging and leaves your eyes moisturized! It packs everything you need for your eyes to look bright and young again, so it's probably something you want to save up for!
Moisturizer
Augustinus Bader's The Cream is her moisturizer for the day! The moisturizer is quite popular because it was developed to eliminate the need for skin grafts for some burn victims, and it gives you instant results!
She uses the Augustinus Bader's The Rich Cream at night, which is a little more moisturizing than The Cream. But, it locks in the moisture and all your products for the night!
SPF
Victoria would never go anywhere without her SPF! Sarah Chapman Skinesis Skin Insurance SPF 30 is her sunscreen of choice before she goes about her day.
Exfoliant
Victoria Beckham uses the Biologique Recherche Lotion P50 that isn't so easy to get your hands on. The liquid exfoliant requires you to do a skin analysis before getting one of the four different lotions in the range!
There are alternatives to these luxurious ingredients, but you also have to be wary of using products that don't agree with your skin. Remember always to test things out before you commit, especially when the products are this expensive!