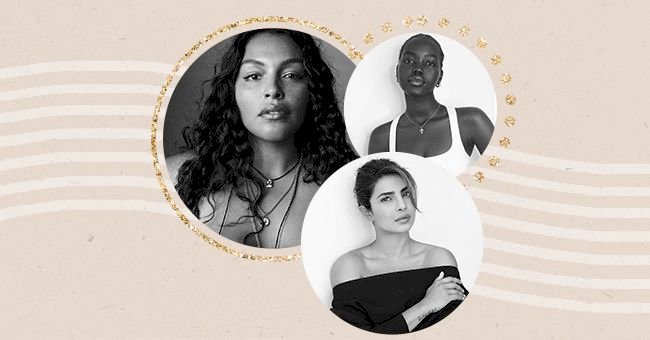 Victoria Secret Ends Angel Era To Make Way For New Star-Studded Representatives Like Megan Rapinoe
Being a Victoria's Secret Angel used to be one of the highest honors until it wasn't. However, the brand has finally stepped things up after getting much-deserved criticism for its lack of diversity.
Every supermodel dreamt of being a Victoria's Secret Angel in the early 2000s and 2010s. These women had long legs, flat stomachs, tiny frames, long and wavy hair, and were usually straight and white.
It wasn't until a few years ago before a black woman wore her natural hair on Victoria's Secret runway. Fortunately, the brand has turned a new leaf as they usher in a new, more inclusive representative approach.
Victoria's Secret Angels
Gisele Bundchen, Adriana Lima, Candace Swanepoel, Gigi, and Bella Hadid are all famous Victoria's Secret Angels. No one can deny that these women are some of the best in the business, but they are all similar.
For many years, being a Victoria's Secret angel meant that you aspired to be like the women named above. There is a signature Victoria's secret wavy hair blowout we always see on the runway and a very specific body type.
Although the brand introduced more Angels of color into the roster, they also had to fit the signature look. This resulted in black women wearing wigs and weaves or straightening their hair to be Angels until 2015.
Maria Borges was the first Victoria's Secret Angel to wear her natural hair on the runway in 2015. However, despite the positive reactions, many put forward that the brand still had some catching up to do regarding diversity.
The Victoria's Secret Decline
Victoria's Secret Angels were everything that many women aspired to be until the media became more inclusive. As time passed, people learned that different bodies, skin tones, gender orientations, and sexualities were okay.
Self-acceptance was on the rise, and Victoria's Secret was falling behind with its ideals. Their angels did not represent the everyday person who loved lingerie, and soon the appeal of their annual runway show started to decline.
More inclusive lingerie brands such as Rihanna's Savage X Fenty have performed much better than Victoria's Secret. As ratings declined for Victoria's Secret show, Rihanna's first reached an all-time high.
Additionally, many social media users were not shy to let the brand know that their exclusive image was outdated. Unfortunately, the brand took a bit longer than most to open up to a more diverse look finally.
Don't Call Me Angel
After years of facing criticism, Victoria's Secret is saying goodbye to the Victoria's Secret Angel approach. The brand lets go of the era to usher in their new 'VS Collective' representative roster with a positive mission.
"an ever-growing group of accomplished women who share a common passion to drive positive change,"

Says The Victoria's Secret Press Release
The VS Collective will include a group of women who will create new collections, programs, and content. These women will include models, activists, athletes, and other creative professionals for a dramatic shift.
Some famous names in the VS Collective roster include Megan Rapinoe, Priyanka Chopra Jonas, and Amanda de Cadenet. In addition, models included in the collective are Adut Akech, Paloma Elsesser, and Valentina Sampaio.