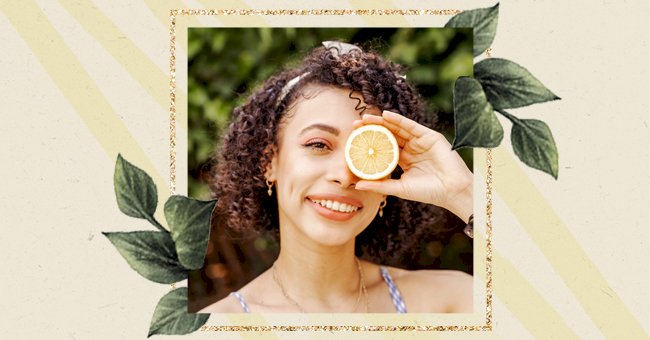 Vitamin C: Just A Trendy Skincare Ingredient Or Worth The Hype
Dry and dull skin tone, rough texture, fine lines and wrinkles, dark spots, hyperpigmentation - you name it, and vitamin C will help curb all your skin problems. This potent antioxidant is found in numerous products, including serums, moisturizers, toners, and the like.
Every once in a while, a new ingredient pops up and wreaks havoc in the skincare world. However, some tried and tested ones like vitamin C, and hyaluronic acid are considered hero ingredients because they're generally safe to use and promise the best results.
While we're all familiar with adding vitamin C to our daily diet, it's worth knowing how to incorporate it into our everyday skincare regimen. Keep reading to find more details about this powerful antioxidant, including its benefits, who it is suitable for, and which vitamin C products to try.
What Is Vitamin C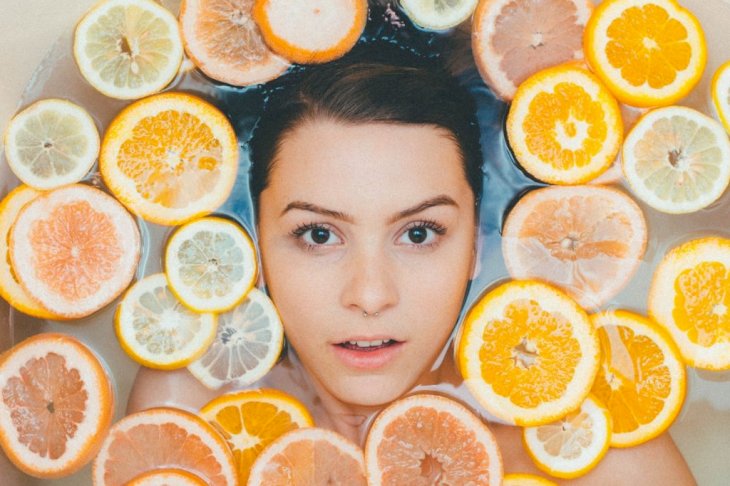 Photo By Noah Buscher On Unsplash
Vitamin C is a potent antioxidant that helps combat free radical damage, promotes collagen production, and supports the reparative process of damaged skin cells and tissues. This essential nutrient is needed by the body to grow and repair body tissues, as we cannot produce it on our own.
Because it neutralizes free radicals, vitamin C also shields the skin from UV rays and environmental aggressors. While there are several vitamin C derivatives, the purest form is L-ascorbic acid, readily found in serums.
Skincare Benefits Of Vitamin C
Photo By Noah Buscher On Unsplash
As an antioxidant, vitamin C acts as a skin-saving agent by combatting free radicals and shielding the skin from environmental stressors and UV exposure. It also reduces fine lines, wrinkles, and visible signs of aging.
It helps boost collagen synthesis, thus making the skin smooth, plump, firm, and elastic. Vitamin C also acts as an inhibitor to skin's melanin production, reducing dullness, dark spots, and hyperpigmentation, thereby enhancing your natural radiance and glow.
How To Incorporate Vitamin C In Your Skincare Routine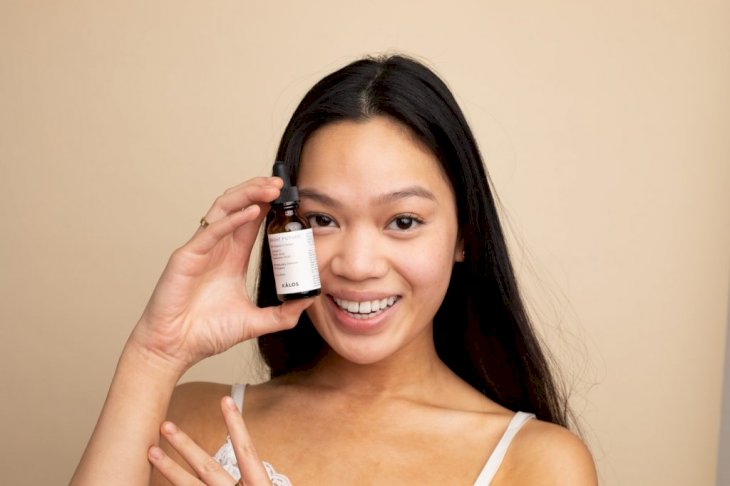 Photo By Kalos Skincare On Unsplash
Vitamin C is a common skincare ingredient found in a variety of products. There are several forms of this powerhouse agent to look out for, but the most stable, pure, and effective one is ascorbic acid or L-ascorbic acid.
While you can use any vitamin C product, skin serums happen to be the most effective. Vitamin C also works best when combined with ferulic acid, vitamin E, and hyaluronic acid, so you can even use products containing these star combos.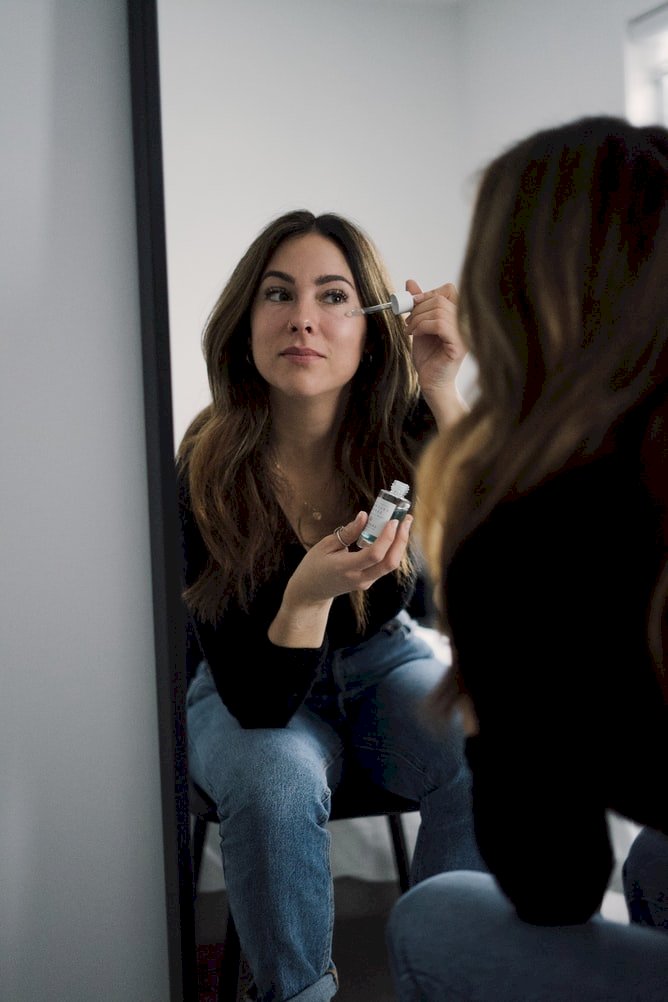 Photo By Mathilde Langevin On Unsplash
If you have sensitive skin, mixing your vitamin C serum with a moisturizer or cream can help. For starters, using vitamin C-spiked products three times a week and then slowly increasing the frequency to every day will help achieve maximum results.
Who Can Use Vitamin C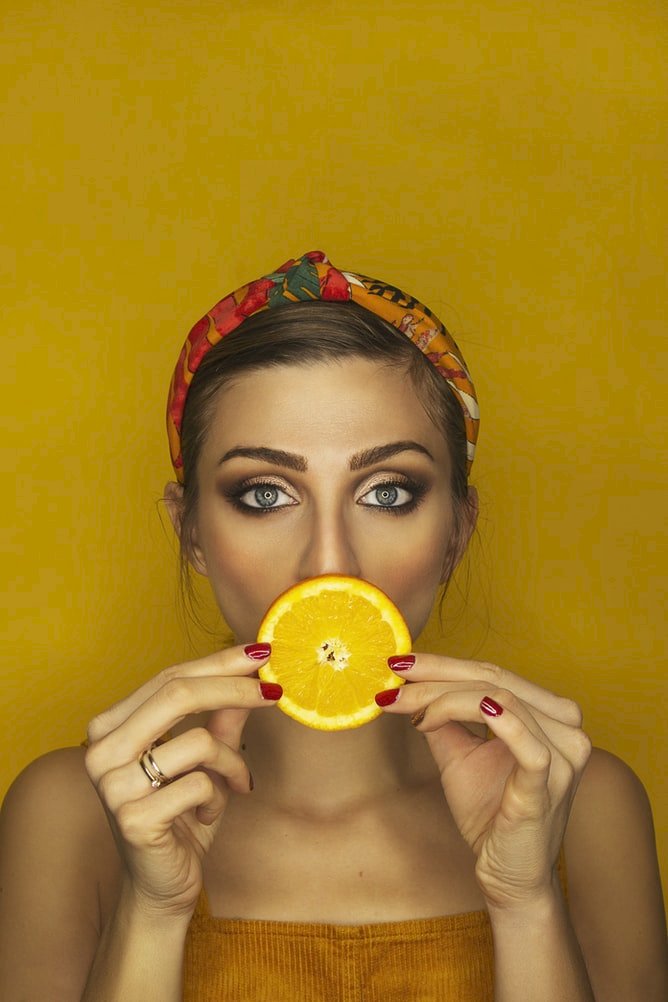 Photo By Apostolos Vamvouras On Unsplash
As with any product, it's best to test a small area before applying vitamin C-infused products to your skin. If you have extremely sensitive or oily skin, your skin issues can aggravate, which is why it's best to avoid using highly concentrated products.
If you experience skin irritability like redness or itching, remember to consult your dermatologists. Generally, vitamin C is considered a safe ingredient for daily use.
Products With Vitamin C
As discussed above, vitamin C is found in numerous skincare products. However, dermatologists deem serums as the most effective products containing vitamin C, especially when combined with complimenting ingredients.
SkinCeuticals C E ferulic combines the power of vitamin C, E, and ferulic acid. It is a highly effective serum that protects the skin from environmental stressors by neutralizing free radicals, boosting the skin's brightness, and reducing signs of aging.
Another vitamin C-spiked serum to try is the Drunk Elephant C-Firma Vitamin C Day Serum. It is enriched with L-ascorbic acid, ferulic acid, vitamins C, E, and cucumber extracts to protect the skin from environmental aggressors and promote firmness, elasticity, and brightness.