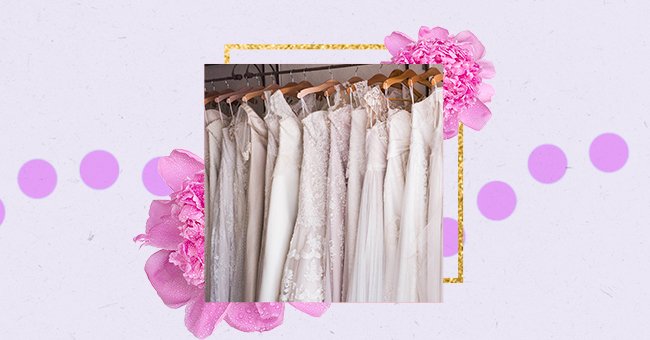 We Browsed Wedding Dress Resale Sites To Help Save You Some Time
Whether you are a bride-to-be actively looking for her wedding dress or a happy bride, the occasion is something that will interest you! Besides, it's no secret that the wedding dress is a considerable budget, one of the largest in the overall envelope.
But the wedding dress is also very often a dream object, idealized since its earliest childhood. Often the disappointment is great when the demand arrives, and we discover the prices which are soaring!
The solution? An alternative that is still relatively unknown: buying a second-hand wedding dress. The second-hand dress is the innovative plan for the smart future bride to afford the dress of her dreams at a lower cost!
The Loop
The Loop by Grace and Gadsby has curated an edit of timeless, preloved luxury designer pieces. Besides, they hope to lend these to all the beautiful brides out there. Also, they offer tailoring, personalization, and customization services to add the finishing touches.
Nearly Newlywed
After finding a thrifted Vera Wang dress she wore on her wedding day, she decided to sell wedding dresses to brides looking for the best one. Every dress they help sell or bride they help get a gown she loves for less; also forms a building block for their bridal revolution.
Tradesy
The brand is changing the rules of luxury by making the world's most-wanted fashion brands accessible and sustainable. They also make it safe and straightforward to recirculate pre-owned clothing and accessories.
By shopping their stock of authentic wedding dress, you also get to save up to 90% on luxury, reduce waste, and say goodbye to disposable fashion that harms people and the planet.
LVD Bridal
LVD Bridal gowns have been handpicked to reflect every brides' unique, minimal, fashion-forward, modern, romantic, or bohemian bride aesthetic. The dresses are sourced from their sister boutique, The Dress Theory, and other independent boutiques and beloved bridal designers.
The RealReal
Besides making luxury sustainable, they are a resale company that authenticates every single item they sell. They have a rigorous, brand-specific authentication process overseen by hundreds of experts and brand authenticators. This also includes gemologists and horologists.
Rent The Runway
Rent The Runway wants you to have fashion freedom by exploring different styles, discovering designers, and trying new things from the most extensive designer rental closet.
Wear Your Love
This is for the free-spirited bride who embodies effortless beauty and femininity in a classic and understated way. The brand also caters to the beautiful bride who wants all of the romance and the joy of getting married. It is for the bride who wants to do this without compromising her style or comfort.
Borrowing Magnolia
Dresses here make you feel extraordinary on your wedding day and at peace with your purchase. Besides, they believe that every wedding dress is a potential addition to someone else's wedding.
Bride2Bride
Buy or sell your wedding dress on this site that is packed with second-hand wedding dresses, preowned gowns, bridesmaids' dresses, mother of the bride outfits, and more.
If you're looking for your dream dress at an affordable price, you'll find Bride2Bride offers hundreds of wedding gowns with new items listed every day. Also, if you're looking for an effective way to sell your wedding dress or gown, you'll find Bride2Bride is perfect for you.
Stillwhite
The brand is proactively sustainable and believes that sustainable, preloved wedding dresses should be available to every bride. After finding a dress you love, you chat with the seller privately, and you also make payment on a secure channel.