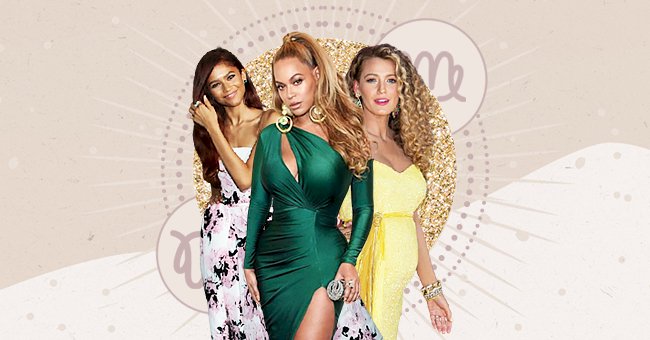 We Can't Stop Swooning Over These 10 Virgo Celebs
Virgos are the "perfectionists" of the zodiac. Moreover, they are known for being practical, hardworking, organized, and immensely talented. No wonder Beyoncé, Blake Lively, and Keanu Reeves are all Virgos.
There is no doubting the power of a determined Virgo. This mutable earth sign is characterized by the maiden and ruled by Mercury. While they may seem shy or reserved, they have strong personalities and love making a difference through their work.
Typically, the Virgo season lasts from August 23 to September 22. Like us, if you're obsessed with astrology and love keeping a tab on your favorite celebs' star signs, then you're at the right place. Below, find a list of all the Virgo A-listers we are smitten with for life.
Blake Lively
Our favorite "It girl" likes to play hard and work harder. Lively was born on August 25, 1987, and has come a long way since playing Serena van der Woodsen on the all-time hit show Gossip Girl. No wonder she's still going stronger than ever!
Ava DuVernay
Ava DuVernay is a powerhouse of talent. Following her Virgo spirit, she was the first black woman to win the "Best Director" award for her second feature film. Du Vernay was born on August 24, 1972.
Among her most notable directorial works are Selma, 13th, A Wrinkle in Time, and When They See Us.
Sofia Richie
Did we forget to mention that Virgos are irresistibly hot? Just one look at the Tommy Hilfiger model Sofia Richie is enough to support this statement. The 22-year-old star was born on August 24, 1998.
Moreover, she maintains a strong presence on social media and is also a budding fashion designer. A true Virgo to the core!
Zendaya
The 24-year-old Zendaya is an actress, producer, and singer. She was born on September 1, 1996. So far, she's won several accolades, including a Saturn Award, a Satellite Award, and a Primetime Emmy Award.
Undoubtedly, her Virgo genes are involved in her successful career.
Beyoncé
To say that we're amazed to learn Beyoncé is a Virgo would be an understatement. The 39-year-old diva was born on September 4, 1981, and started her career as the lead singer of Destiny's Child.
In addition to being a Virgo by birth, she's also proud of her star sign, as per a 2011 interview she gave to Dazed & Confused. Best of all, we're all familiar with Queen B's "go big or go home" spirit, and we support it wholeheartedly.
Cameron Diaz
Another Virgo to take inspiration from is none other than Cameron Diaz. Moreover, the 48-year-old actress is also a writer and producer and has authored two health books. And that's not all, because she even launched a wine brand last year.
Salma Hayek
Salma Hayek is a Mexican-American actress, born on September 2, 1966. She has starred in masterpieces like Frida and From Dusk Till Dawn. In addition to her successful acting career in Mexico, the 54-year-old Virgo star established her firm footing in Hollywood.
Keanu Reeves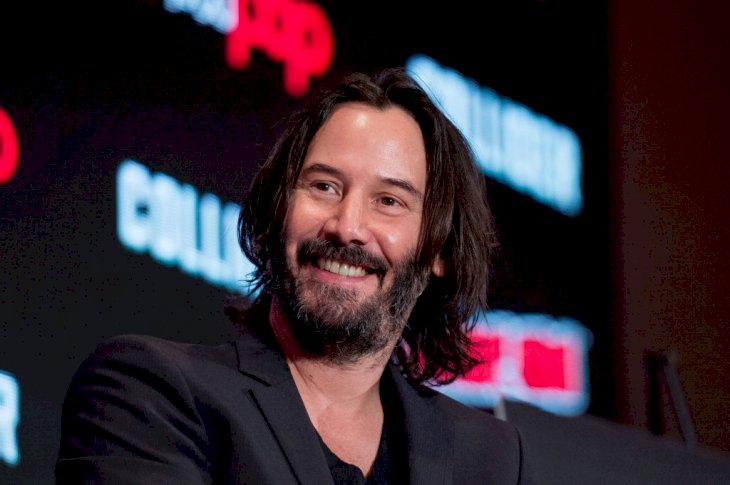 GettyImages
Virgos are charming, hardworking, and incredibly attractive, but they also age backward like Benjamin Button. If you don't believe us, look no further than the 56-year-old John Wick star Keanu Reeves, born on September 2, 1964.
What's even surprising is that Reeves is a quintuple Virgo, as his Sun, Rising, Mercury, Uranus, and Pluto all lie in the same sign.
Nick Jonas
One exceptional trait of Virgos is that they never give up and keep going strong. The 28-year-old singer, songwriter, and actor was born on September 16, 1992. Moreover, his popularity rose when he launched a boy band alongside his brothers, called the Jonas Brothers.
Prince Harry
Prince Harry was born on September 14, 1984, and has grown up to be one of the most beloved members of the royal family. He recently became a father to a baby daughter named after his late mother and grandmother, Lilibet Diana Mountbatten-Windsor.
While he's never spoken about his star sign, his personality attributes are a testimony to his Virgo side.