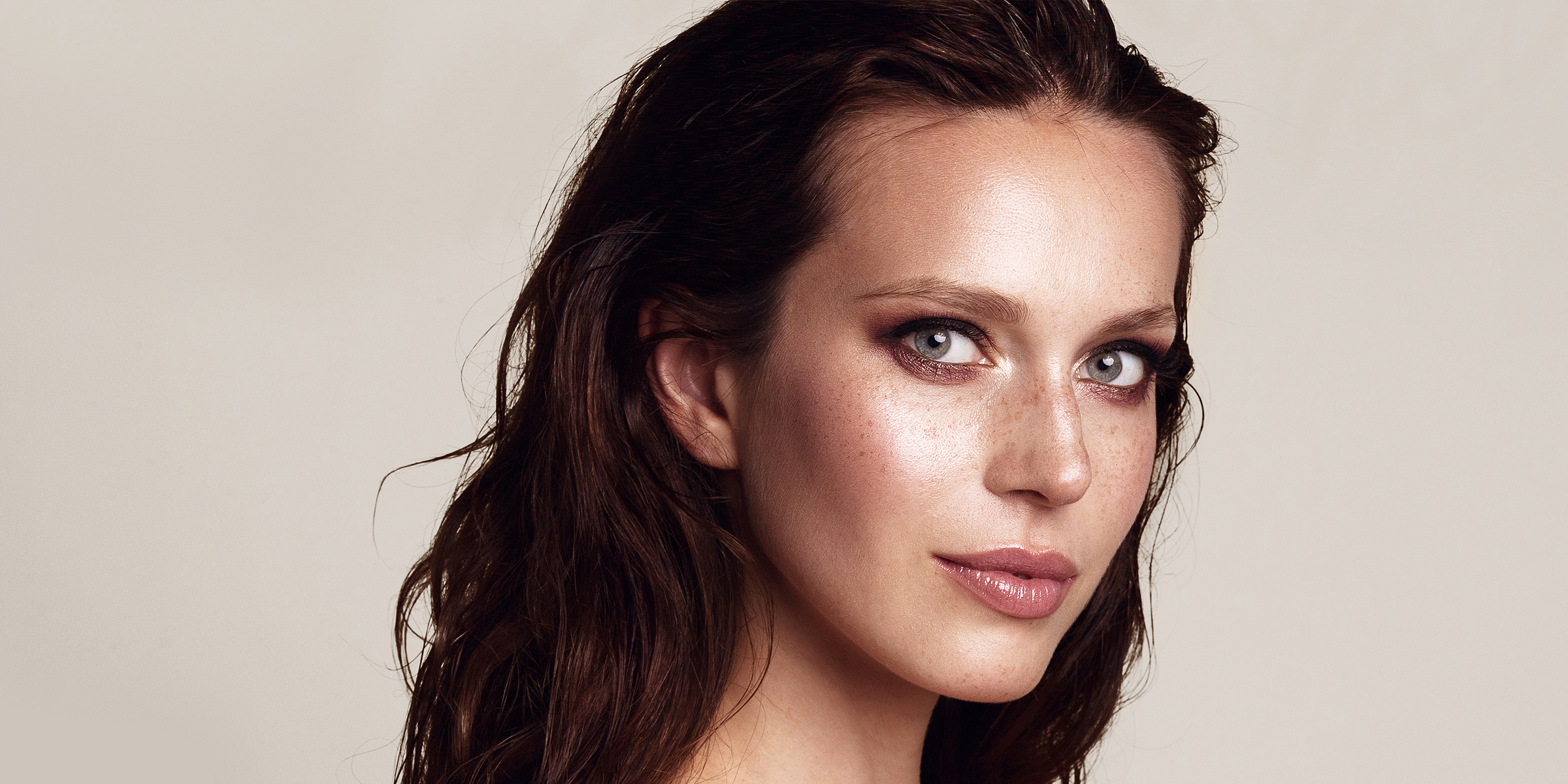 A Woman with a Wet Makeup Look | Source: Getty Images
Wet Makeup Look: How to Create It & What Products Are Needed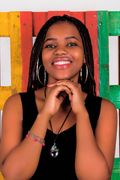 If you're a fan of makeup and are always looking for ways to try different makeup looks, consider trying the wet makeup look, as it is currently the trend.
While many people ask on google how to achieve a wet look makeup, the secret is to master a few tricks by using different products.
Celebrity makeup artist, Jamie Dorman whose clients include Camila Cabello, Gigi Hadid, and more, explained how to achieve the look in the comfort of your home.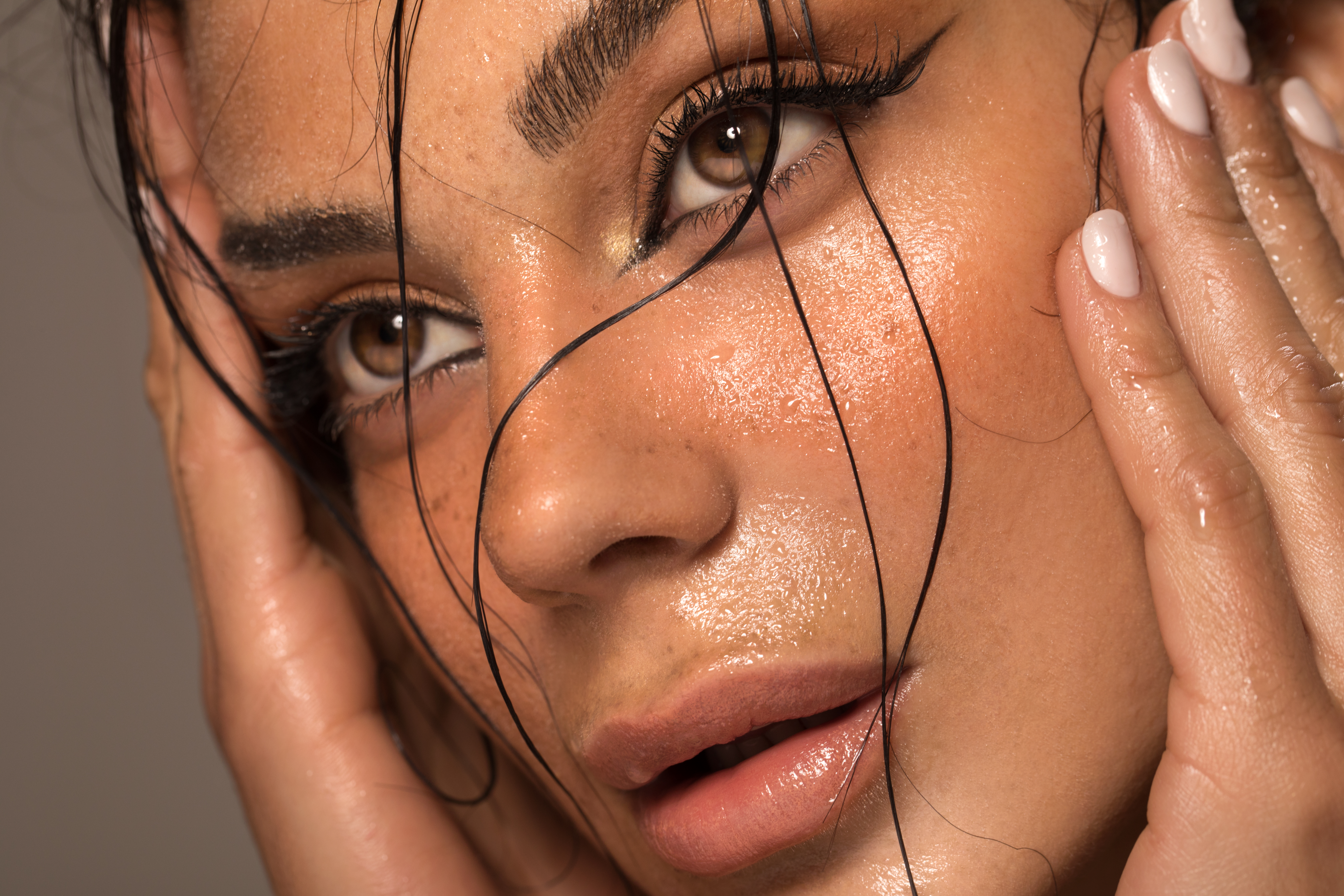 A woman with a wet makeup look holding her face | Source: Getty Images
At the same time, she gave insights on how to avoid mistakes that could leave you looking greasy in the process. It's not difficult to create this kind of makeup look, but there are certain shades to it. Let's dive in and learn tips for achieving a wet makeup look.
Creating a Wet Skin Effect on Your Face
Achieving a wet makeup look at home is a simple process, so long as you master a few steps. The first step is to moisturize your face; it boosts hydration and guarantees a glossy makeup look.
All you need to do is apply the moisturizer on the skin and leave it for 20 minutes to work its magic. The next step is to apply primer, which helps to smooth and prepare the skin for a glowing finish while ensuring your makeup stays intact throughout the day.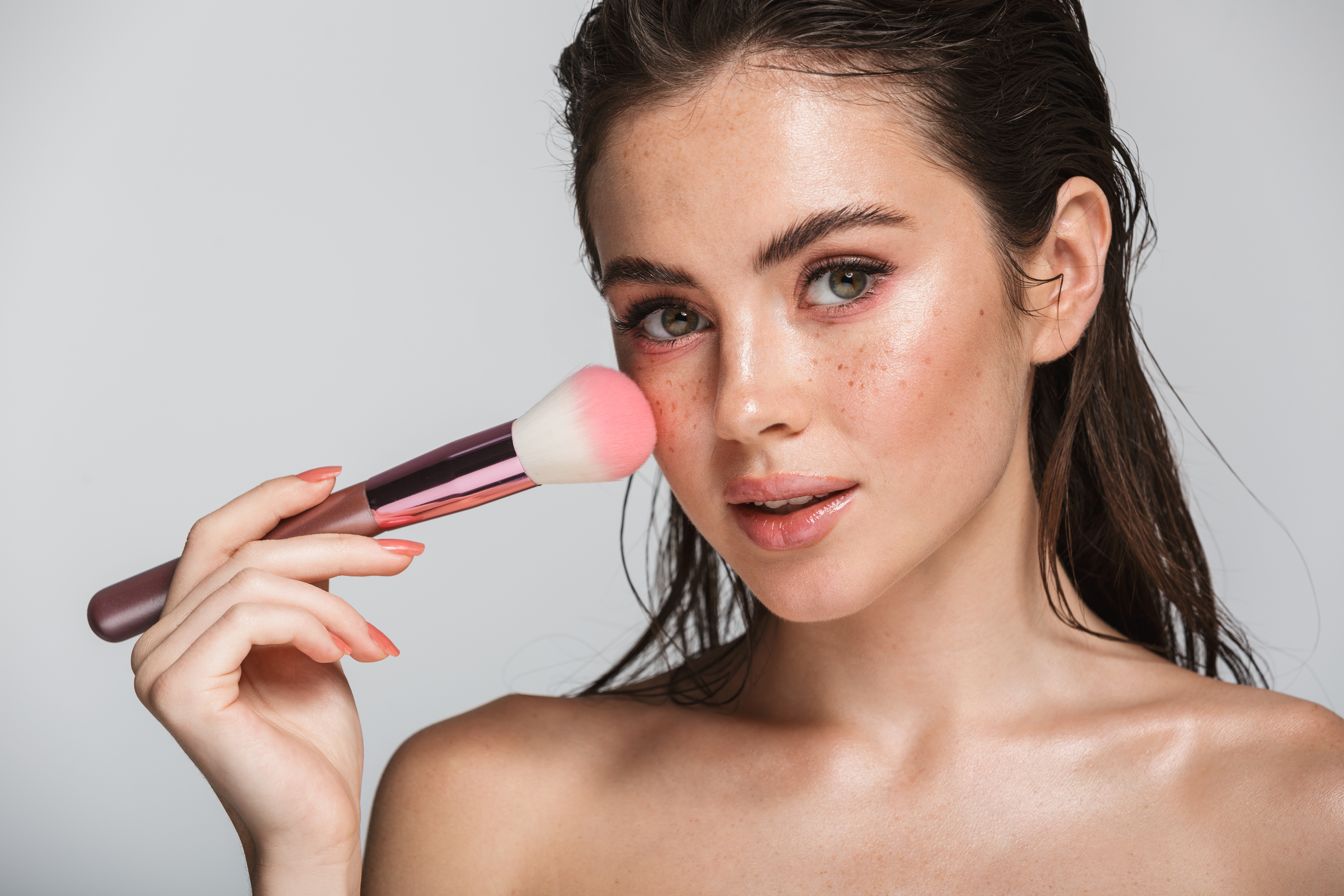 A model holding a makeup brush | Source: Shutterstock
Creating wet lip makeup is simple; the best thing about his makeup look is that you can customize it as you wish.
When applying foundation, you want to ensure your product is for glowing skin. The secret is to apply it using a damp beauty sponge to achieve a glowy finish.
When opting for a wet look makeup, you must avoid using powders. Instead, use cream, gel, and liquid formulas. A gel highlighter will come in handy to give you a perfect wet makeup look.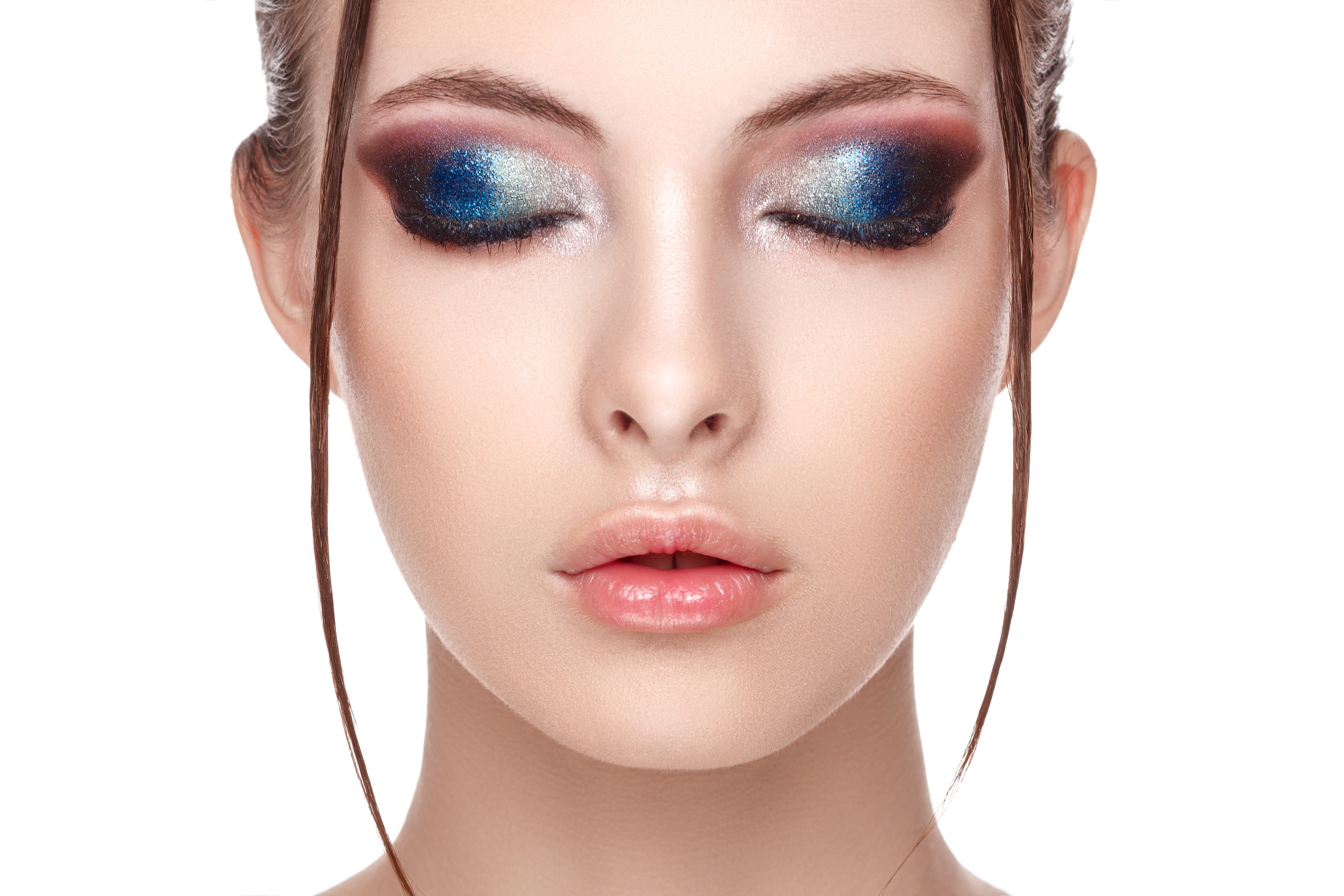 A model with a wet eye makeup look | Source: Shutterstock
You can mix it with your foundation or apply it directly to the high points on your face. It will give you a glowy look and hydrate your skin throughout the day. To finish your look, use a makeup setting spray to give yourself a wet skin look.
While opting for a wet makeup look, it's important to know that different options exist. Whether you want to go for glass skin, butterfly skin, Honey skin, Dewy Dumpling skin, sunny skin, or skin that looks wet with water, you can achieve all that so long as you master the skill.
A Simple Way to Create Wet Eye Makeup
No matter how long you have been practicing makeup, the glossy-eye trend is a look anyone can recreate. The simplest way to do it is by using a blending brush and a clear gloss to add to your makeup as a finishing touch.
Whether you're aiming for a neutral, light, or smoky eye, adding gloss as a finishing touch will give you a wet makeup look. But here's the catch, when applying the gloss, ensure to use a small amount because it goes a long way. You want to avoid blending the gloss to your lash line as this may drip into your eye.
How to Create Wet Lip Makeup
Creating wet lip makeup is simple; the best thing about this makeup look is that you can customize it as you wish. You can choose to use your favorite lipstick color or lip balm. After that, add the final touch by applying a non-stick lip gloss; it will help you achieve a wet lip look.
Nuances of Creating a Wet Makeup Look