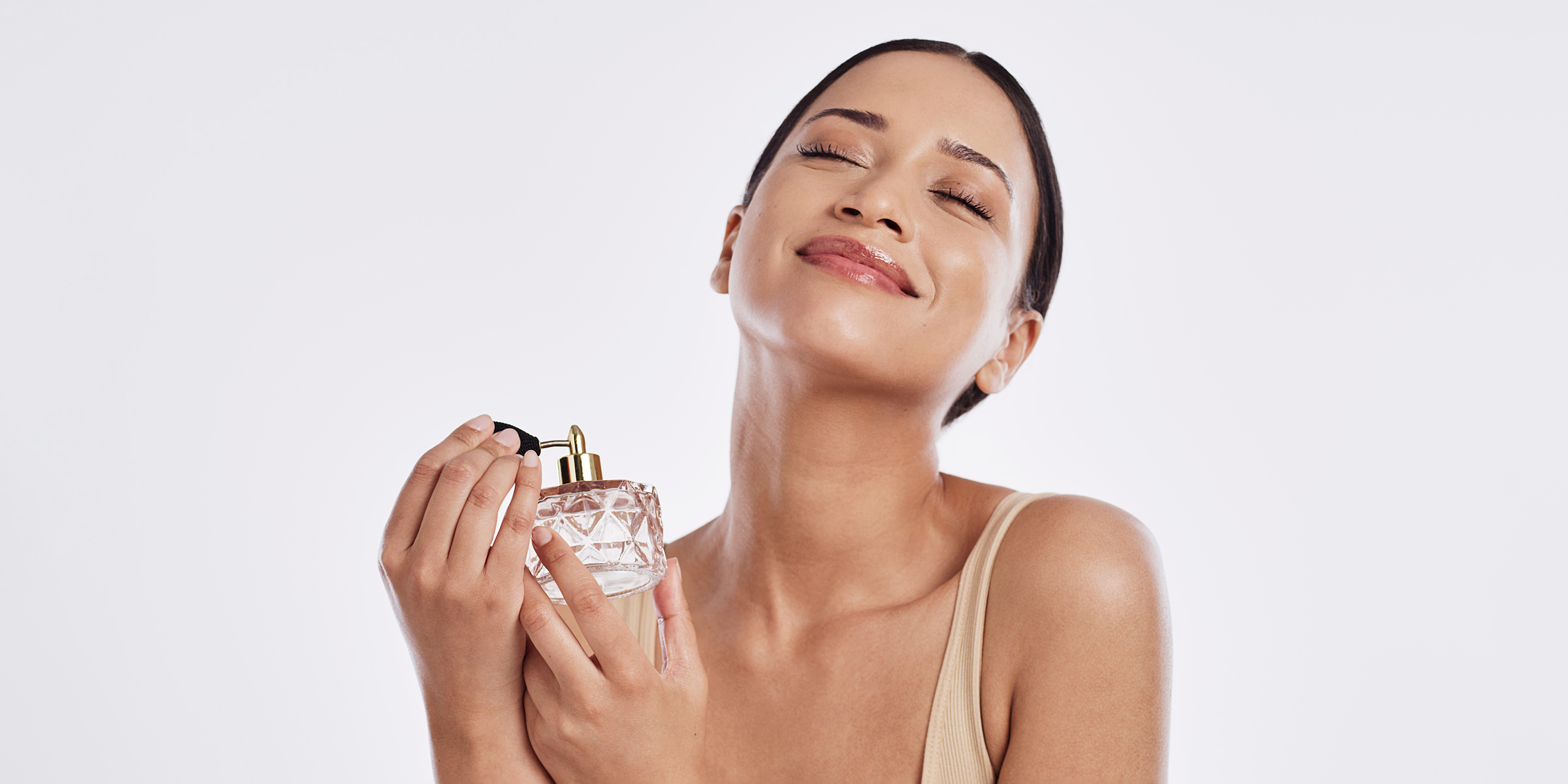 Model with a skin scent | Source: Getty Images
What Is a Skin Scent? The Advantages & a List of Different Fragrances

Several skin scents have been released into the market, mimicking a person's natural smell. A wide range of fragrances has caught consumers' attention, including one associated with sexual pleasure.
We may not always smell it, but each person has their distinct scent. It's the same scent dogs sniff to know who their parent is and how they feel. It's the same scent we unknowingly leave on the bed sheet or a shirt. It is a smell unique to each individual that can only be detected when in close contact.
Beauty brands have since taken an interest in this personal scent and curated fragrances that closely resemble it. They call it skin scents.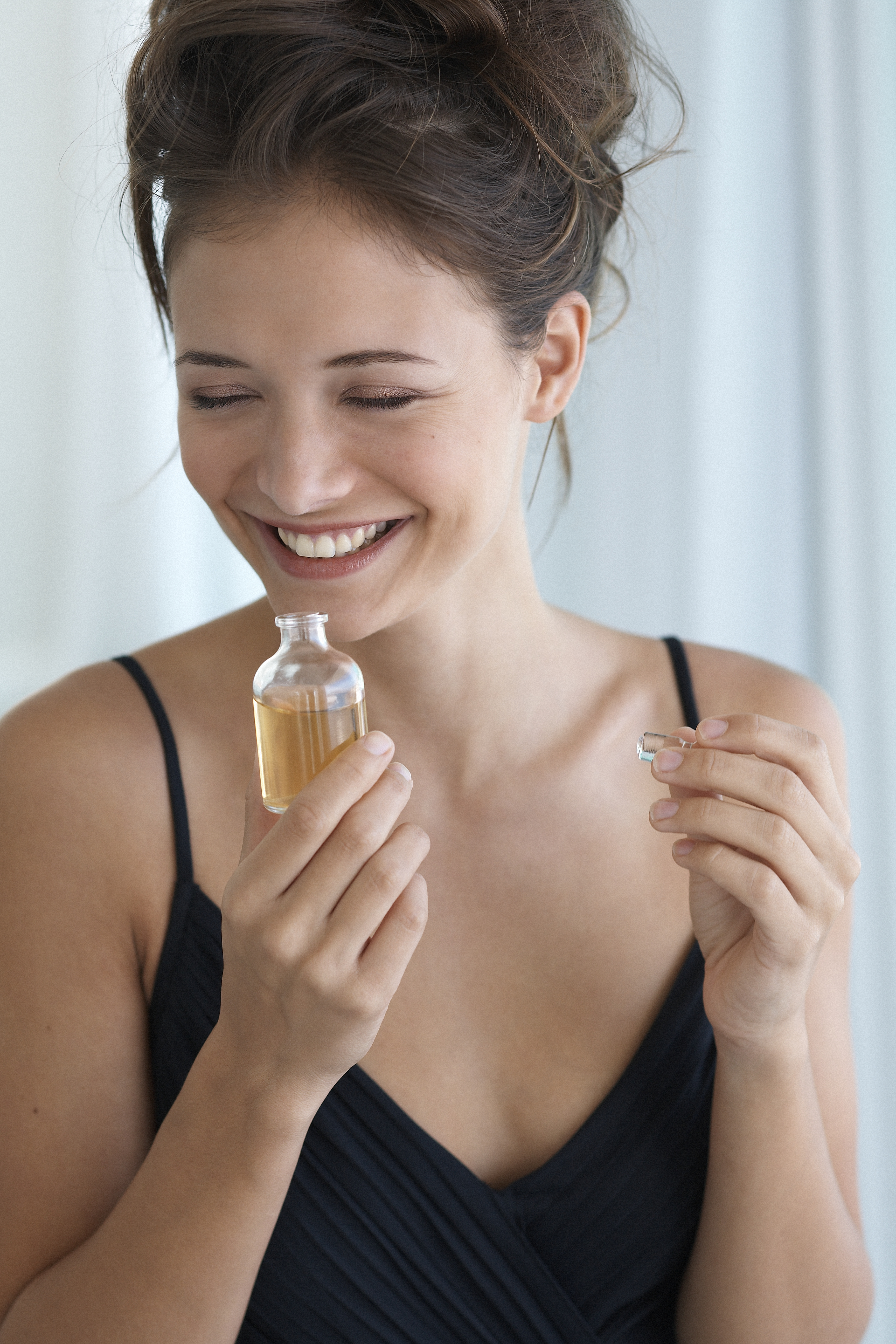 A young woman smelling perfume. | Source: Getty Images
Several skin scents are now available in the trade. Different brands have come up with fragrances to suit consumers' taste preferences.
What Is So Special about Skin Scents?
Unlike traditional perfumes, skin scents are manufactured with a lightweight formula that mimics our body's natural aroma.
It is crafted not as a perfume but as a part of each person, as if the scent had always been there. "Perfumes: The Guide" co-author, Tania Sanchez, believes most skin scents rely on dried-down materials and identifiable scents.
Neuroscientist Rachel Herz also shared her take on skin scents, claiming it "provides an added layer of intimacy that has a psychologically meaningful dimension at this particular time."
A young woman applying perfume on her wrist. | Source: Getty Images
Replica by Maison Margiela
Fashion house Maison Margiela released the fragrance Replica Lazy Sunday Morning, which brings consumers back to a specific memory.
Replica boasts of iris, musk, and lily of the valley tones. It sells at $144 at Sephora and has several excellent reviews.
Other Replica perfumes the brand sells are Beach Walk, Sailing Day, Jazz Club, Whispers in the Library, Bubble Bath, Under the Lemon Trees, Coffee Break, and Flower Market, among others.
Molecule 01 by Escentric Molecules
Escentric Molecules curated Molecule 01, a barely there skin scent pattered around Iso E Super, a skin scent molecule. It is a product that matches the person's body composition to create a distinct smell when in contact with the skin.
The brand told Byrdie that the product "seems to vanish and then re-appear. This is due to the way it bonds with receptors in the olfactory system."
Molecule 01 has been a top pick for customers and was even advertised by Vice as one of the best gifts to give a loved one.
Blanche by Byredo
If the color white had a smell, it would be Blanche by Byredo, another unique skin scent selling at $205 on Nordstrom. According to Ben Gorham, the brand's founder, Blanche's scent resembles wood and light florals.
Youtuber, The Perfume Guy, had nothing but praises for the product, calling it a "clean," "soft," and "angelic" smell.
Rosie by Rosie Jane
A similar product is Rosie by Rosie Jane, which has hints of florals and morning dew. According to Byrdie, Rosie also feels clean, fresh, and white.
This skin scent has made Rosie By Rosie Jane popular among consumers, with the brand's representatives calling it a "clean girl aesthetic in a perfume" because of its "notes of nude musk and sweet rose."
Interestingly, Rosie takes inspiration from Rosie Jane Johnston's pregnancy and the feeling of nausea, when she couldn't take any smell. Johnston said:
"I just wanted something that felt invisible, calming, and special, all at the same time."
Secretions Magnifiques by Etat Libre D'Orange
Secretions Magnifiques is marketed as an erotic scent with hints of sandalwood, musk, and salty aquatic notes. Etat Libre D'Orange sells each bottle at $98, giving consumers not just a product but an experience.
Many have reviewed the product, confirming its smell is similar to sexual pleasure, with distinct notes of what happens in bed. One review described it as a memory with "soft, wispy, [and] ephemeral" hints.
While the product isn't for everyone, adventure-seeking souls may find it to be an exciting experience and scent.
Besides skin scents, another beauty trend that has caught consumers' attention is the wet makeup look, as seen with several celebrities. Makeup artist Jamie Dorman, who has worked with the likes of Gigi Hadid and Camila Cabello, shared his tips when trying to achieve the trendy look.