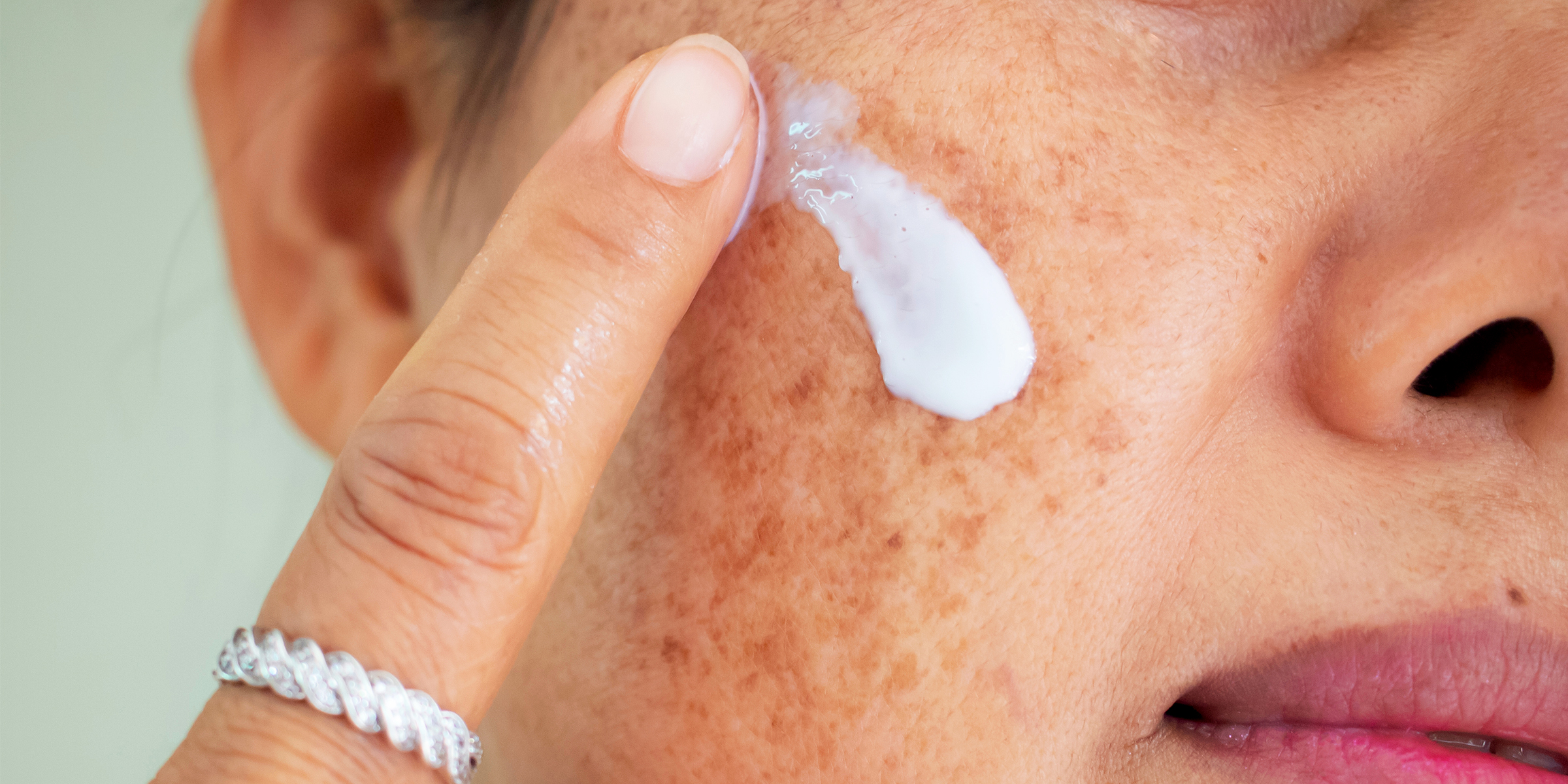 A woman applying primer. | Source: Shutterstock
Why Does My Makeup Look Patchy? Skincare Tips for a Flawless Look

Even after spending hours expertly applying makeup, one can ask in exasperation — why does my makeup look patchy? The fault rarely lies in one's skill with the blending brush, as many factors can lead to patchy makeup.
A patchy foundation or patchy makeup look often comes down to dry skin — which repels products. One's makeup routine and beauty regime need to work in tandem.
If you have suffered the patchy makeup look at any point, avoid trying to correct it with filters on your phone. It would be best to start by looking at other factors, including your skin, product type, and more.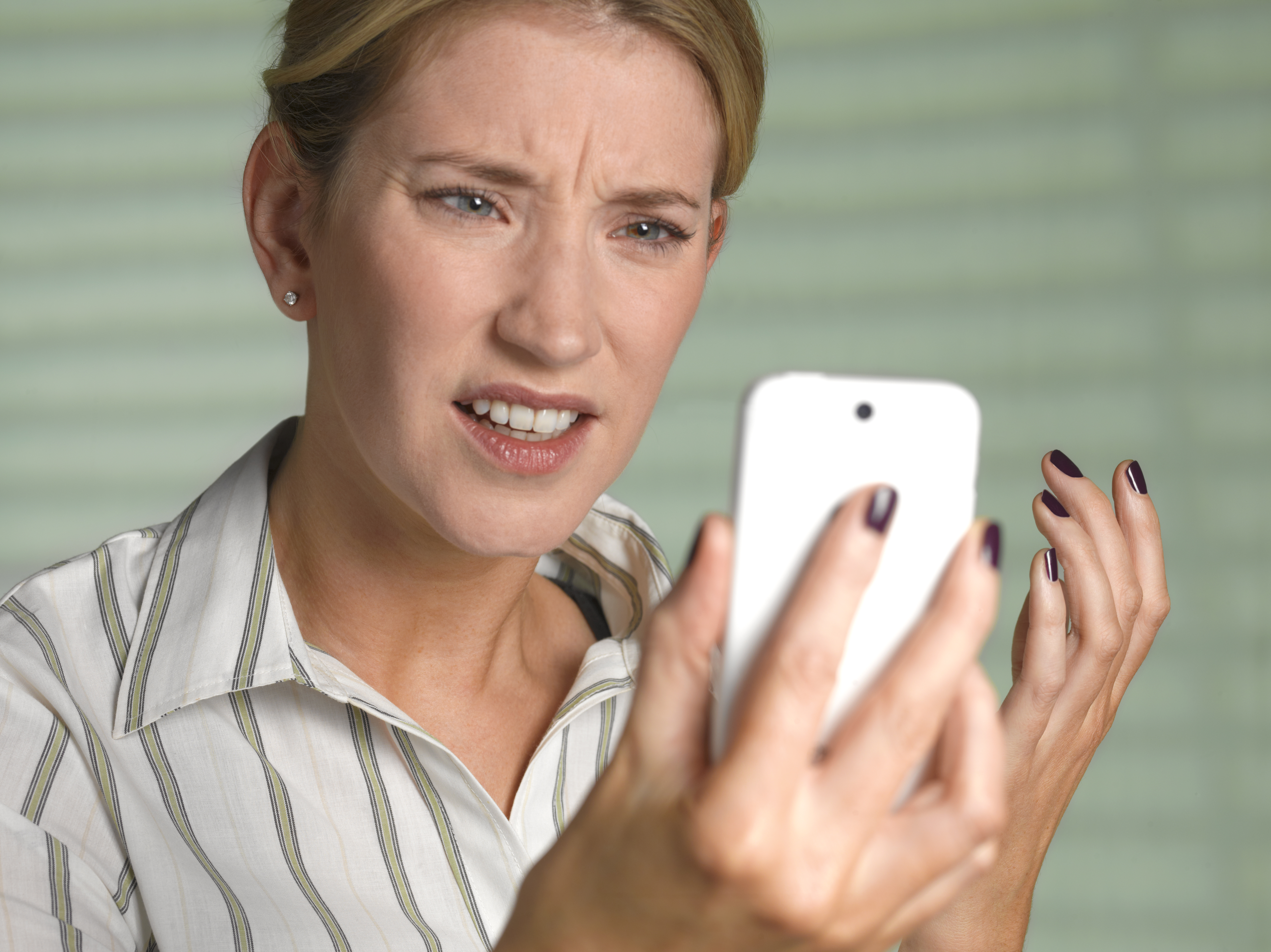 Unhappy woman on smart phone. | Source: Getty Images
Five Solutions for Patchy Makeup
Makeup artist Monika Blunder advises, "Make sure your face is well-prepped and moisturized, and give a little extra love to any dehydrated patches on your face." Lori Taylor Davis, Smashbox lead MUA, believes the ideal skin prep includes a moisturizer and primer for all skin types.
Davis says waiting for primer and other skincare products to "rest a moment" before applying foundation is best. She redistributes product to areas that did not absorb, preventing caking and piling.
"Those who have a build-up of dead skin cells and don't exfoliate regularly may find their foundation appears cakey," Marisa Garshick, MD, a New York dermatologist, explains. There are physical and chemical exfoliators that meet the needs of different skin types.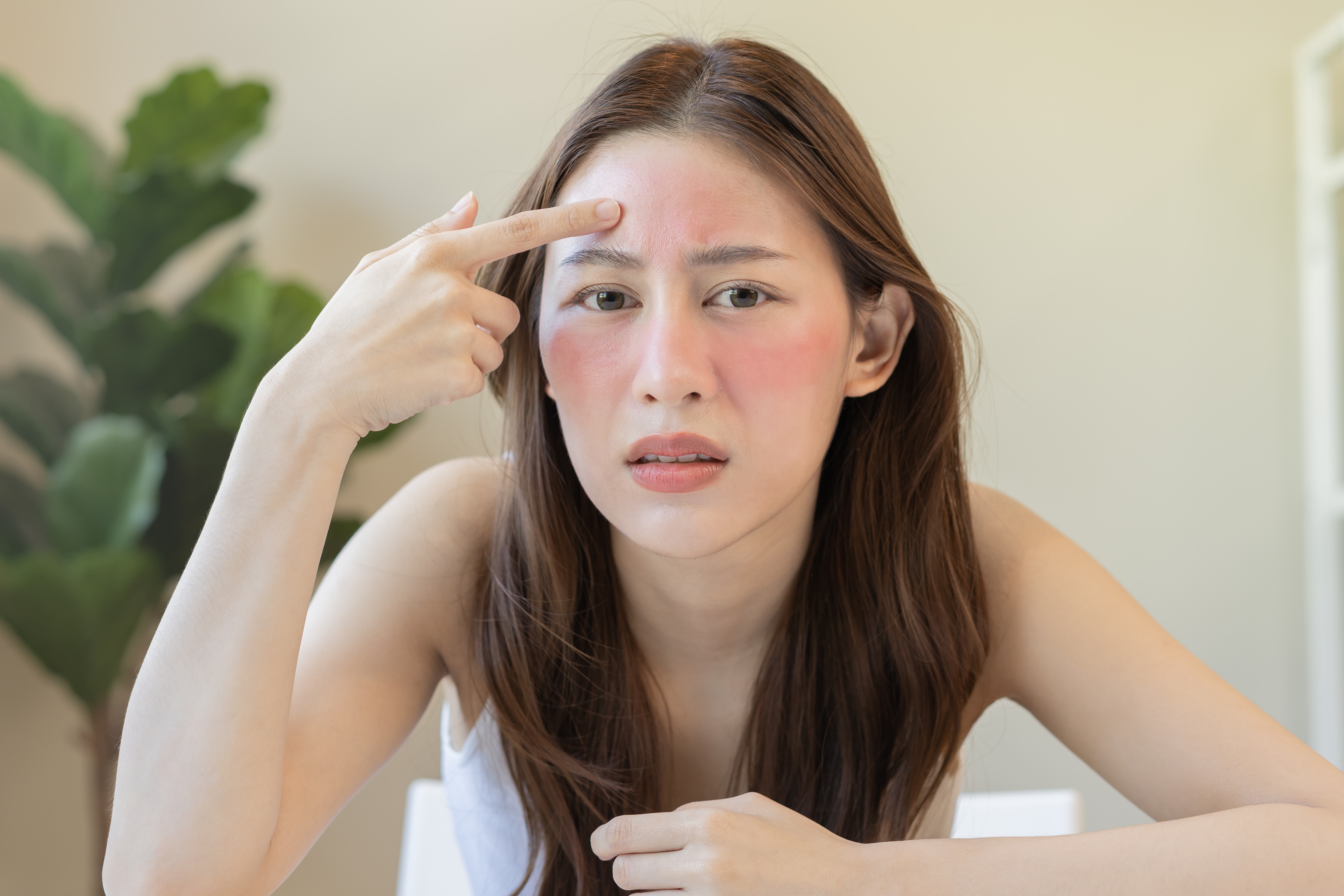 Patching makeup | Source: Shutterstock
Additionally, there is a lot of focus on the shade when selecting a foundation, but one also needs to consider skin type. "Using a matte foundation on a dry skin type can lead to the product clinging to dry patches and looking uneven, " says MUA Jamie Greenberg.
Treat yourself to a moisturizing facial mask the night before applying makeup.
He recommends a hydrating or luminous foundation for dry skin. Not setting makeup can also cause a cakey effect. Use a lightweight powder or setting spray in areas prone to oiliness or creasing.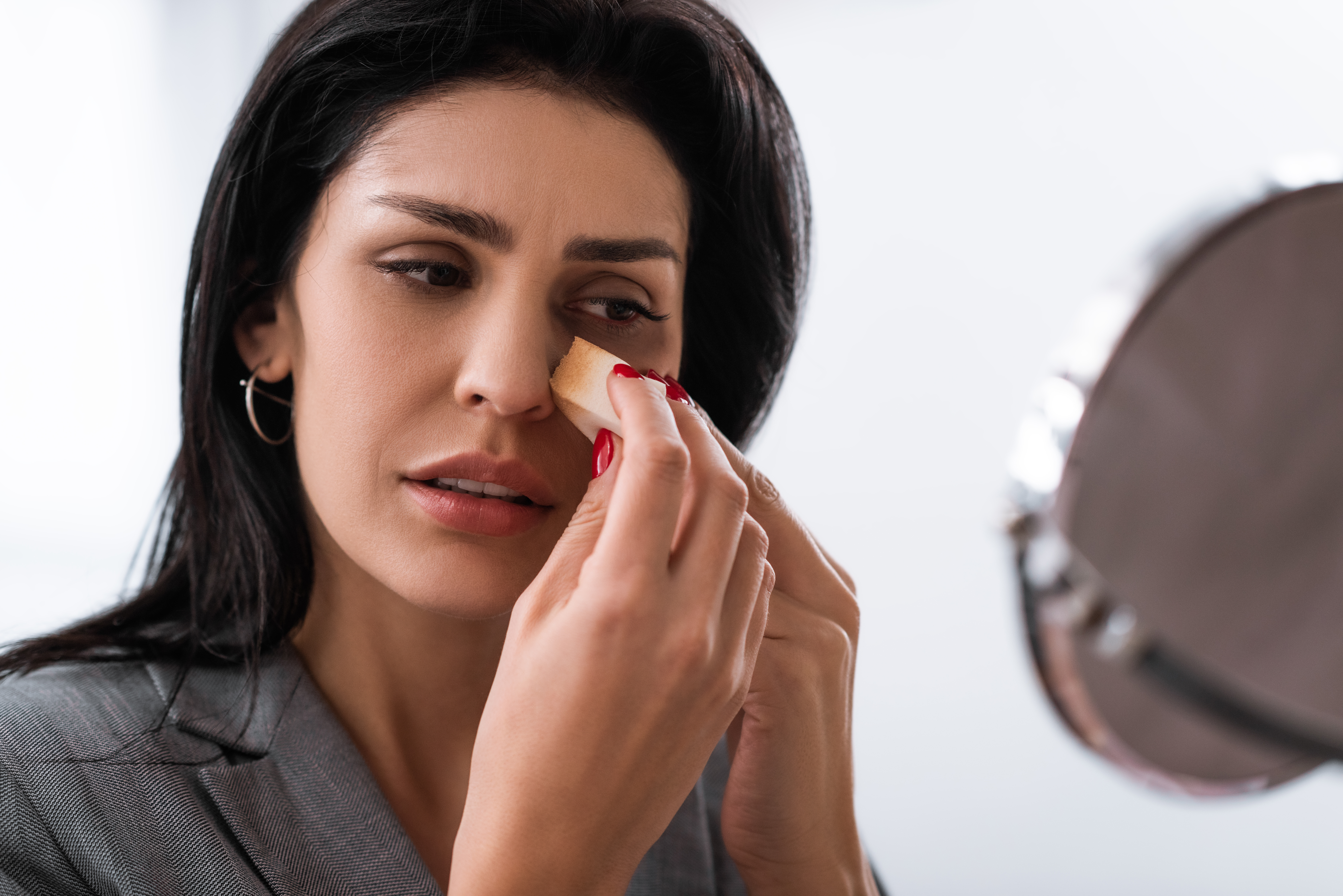 Applying foundation. | Source: Shutterstock
Best Practice When Choosing and Applying Foundation
Once the canvas — your face — is prepped with moisturizer and primer, it is recommended that you use a light to medium cover foundation. The density of pigments in full-coverage foundations can quickly feel cakey and heavy when not expertly applied.
"Applying too much product can lead to an uneven application - especially if you are using a powder-finish product," says MUA Nick Lujan. He explains that "layers tend to repel each other."
A water-based foundation is ideal for skin types prone to oiliness, acne, and dryness. A water-based product also works when trying to create a fresh, dewy, make-up-free look.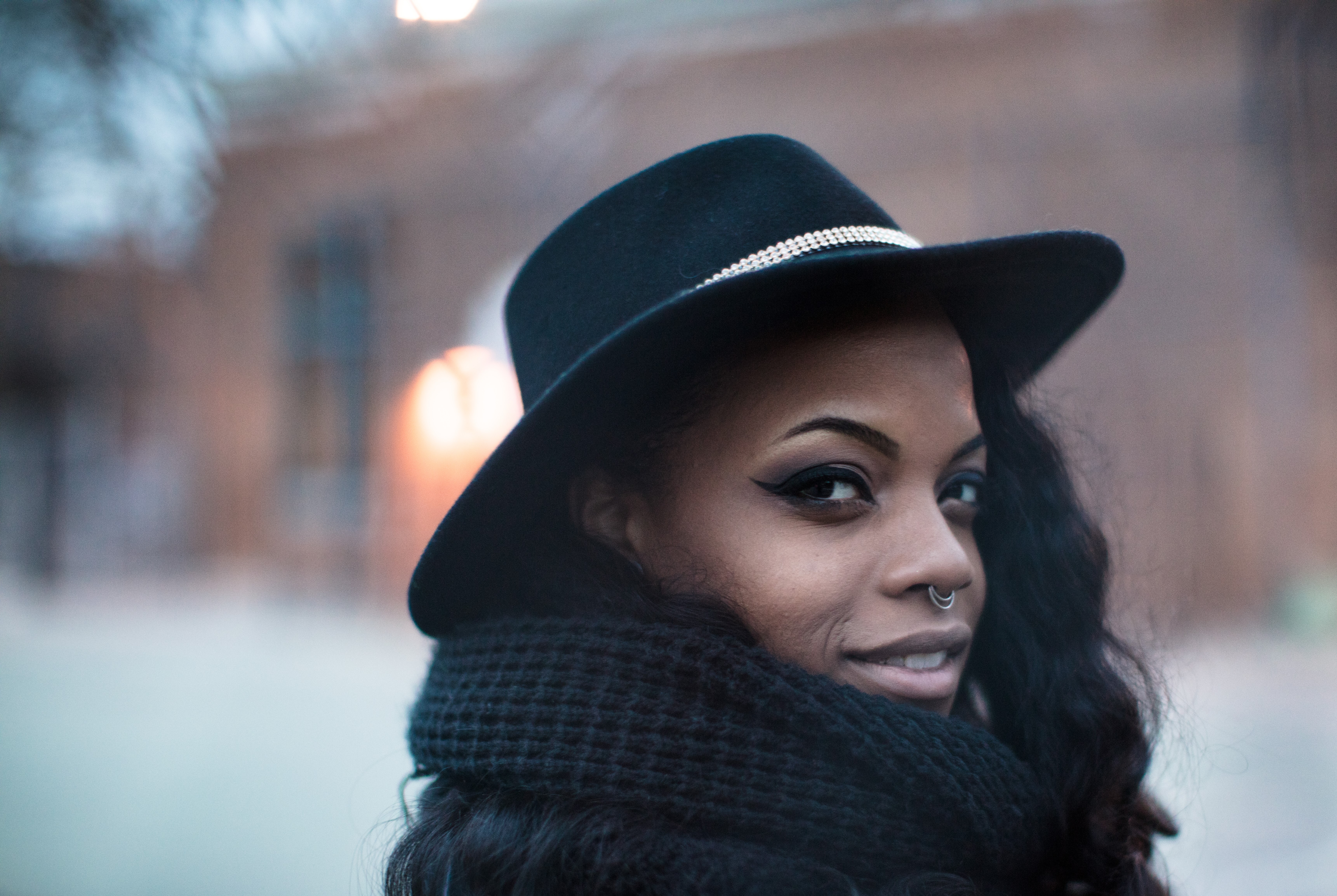 Winter makeup | Source: Shutterstock
The Effect of the Weather on Your Makeup Application
A simple winter beauty hack is to mix a 1:1 combination of your regular foundation with moisturizer. This will assist in alleviating dryness and help with smooth coverage. Treat yourself to a moisturizing facial mask the night before applying makeup, and this will help prep a perfect canvas free of flakiness.
For the scorching summer months, prep your skin with hyaluronic acid, which will moisturize and help the product to stay intact. Stick to liquids and gels with a more stable formulation than creams to avoid your makeup melting off your face.
MUA Suzy Gerstein likes to use a "sticky concealer." "I also suggest traveling with a retractable lip brush loaded with your concealer for on-the-go touch-ups," she says.