A woman doing her makeup | Source: Getty Images
Patchy Makeup: Why It Turns Out That Way & How to Avoid It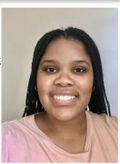 Achieving a flawless makeup look can sometimes feel daunting, especially when patchiness becomes a recurring issue. Whether you're dealing with uneven foundation, streaky blush, or blotchy eyeshadow, patchy makeup can quickly ruin your desired look.
From having textured skin to not using the proper foundation, patchy makeup can be caused by various factors and is a common issue makeup users face. The appearance of uneven patches on the face, often called patchy or cakey makeup, can be attributed to several reasons.
Some causes are relatively simple, such as the improper blending of foundation. In contrast, others may require adjustments to your skincare routine, such as moisturizing more or less depending on your skin's needs.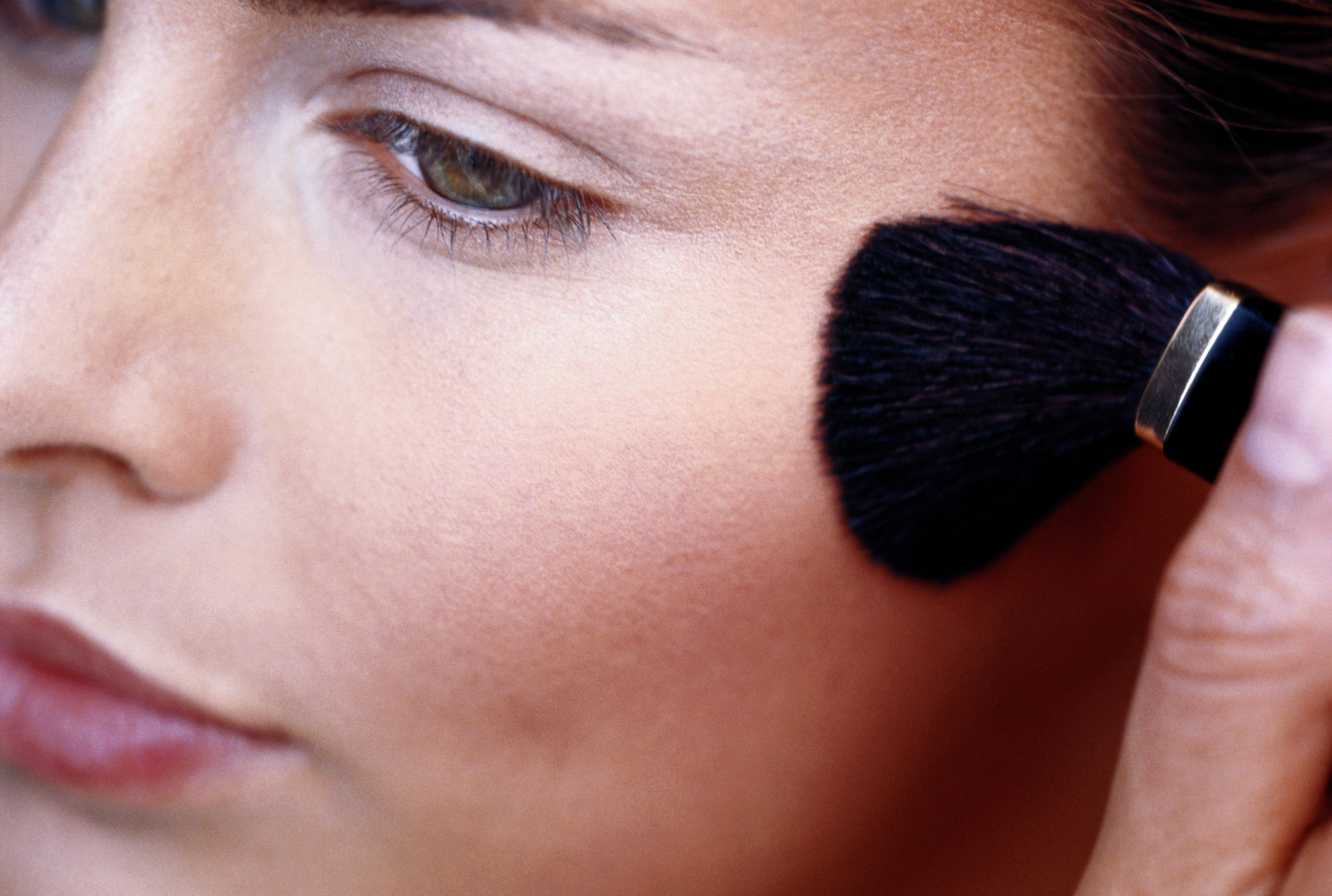 A woman applying blush. | Source: Getty Images
To combat the problem of patchy makeup, renowned celebrity makeup artists and experts have compiled a valuable list of tips and tricks. These recommendations are designed to help you achieve a flawless finish and avoid the frustration of patchiness.
Understanding your skin's unique characteristics and using products tailored to your needs can enhance your makeup application and minimize the patchy or uneven makeup risk. While patchy makeup can be a common challenge, effective strategies exist to overcome it.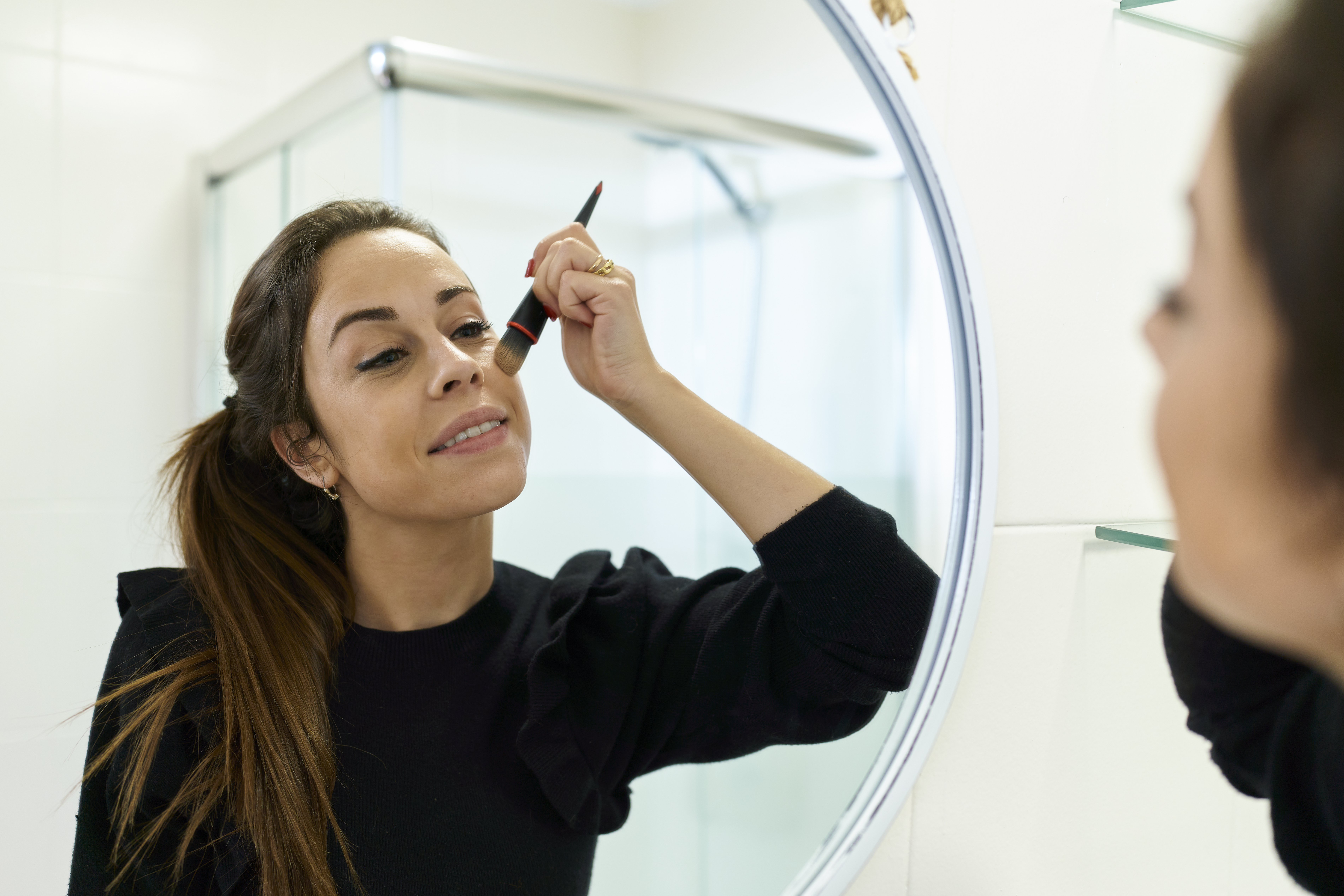 A woman applying makeup | Source: Getty Images
What Is Patchy Makeup?
It is commonly known as patchy makeup when there are noticeable patches of inconsistent thickness, which may create breaking up or flaking. The patches are often caused by dry skin and acne and are emphasized when in contact with your foundation. Monika Blunder, a celebrity makeup artist and founder of Monika Blunder Beauty, said:
"Makeup can cling to the dry patches of your face in a different way, causing it to look patchy and cakey."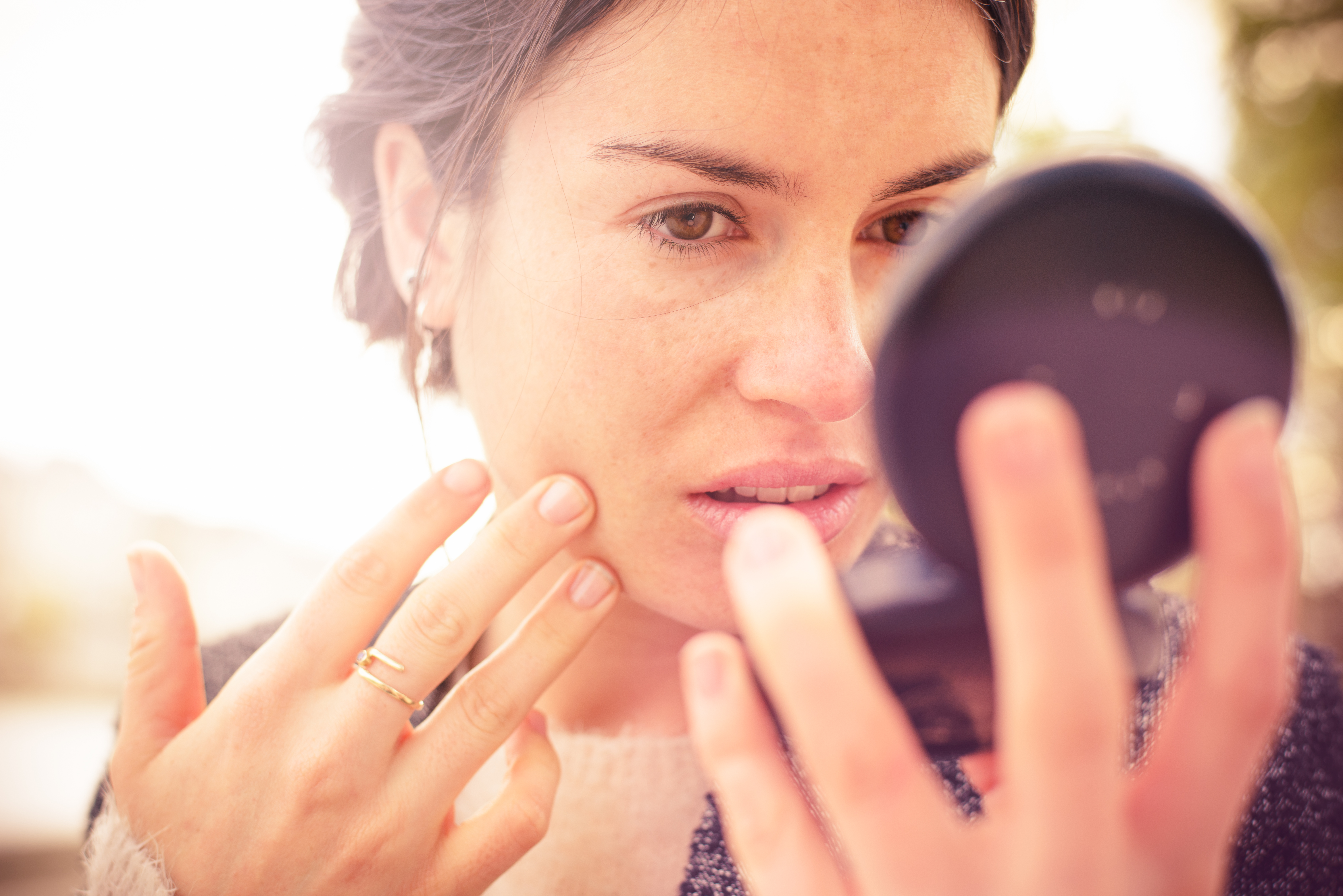 A woman looking into a powder mirror. | Source: Getty Images
Dry, rough, and acne-prone skin are frequently encountered skin conditions contributing to patchy makeup. Contrary to what is portrayed on magazine covers and social media, which often show photoshopped and filtered skin, having textured skin is typical.
Whether the skin has visible pores, is littered with little bumps, is unevenly toned, or is covered in peach fuzz, textured skin can even be seen as a good thing, as it indicates that the skin is functioning properly.
And while you can take numerous actions to improve the appearance of textured skin, it is not ideal to try and get rid of the texture, as it may expose the skin to external aggressors that can lead to severe damage.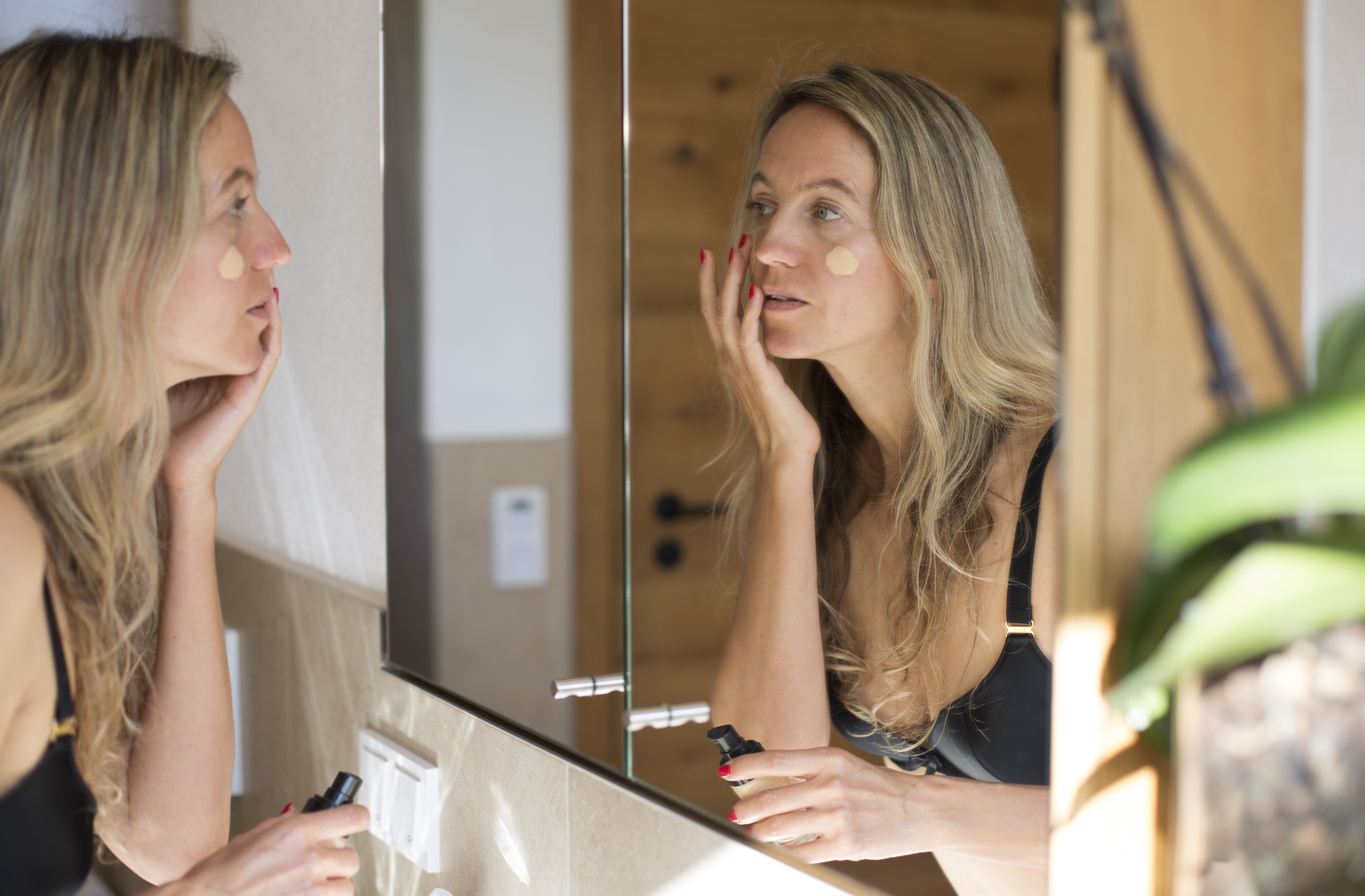 A woman applying makeup in the mirror. | Source: Getty Images
You Can Avoid Patchy Makeup
One of the most essential parts of a makeup routine is caring for what the makeup is placed on—the skin. You can think of the makeup as paint and the face as a canvas. Before you start painting, the canvas must be cleaned and prepped for the best results. Blunder said:
"To avoid patchiness, make sure your face is well prepped..."
The skin can be prepped by washing, moisturizing, and exfoliating. Once the canvas has been cared for, the right paint is needed, as not all cosmetic products work for everyone. Based on the skin type, you must choose the best foundation, primer, etc., and the right tools.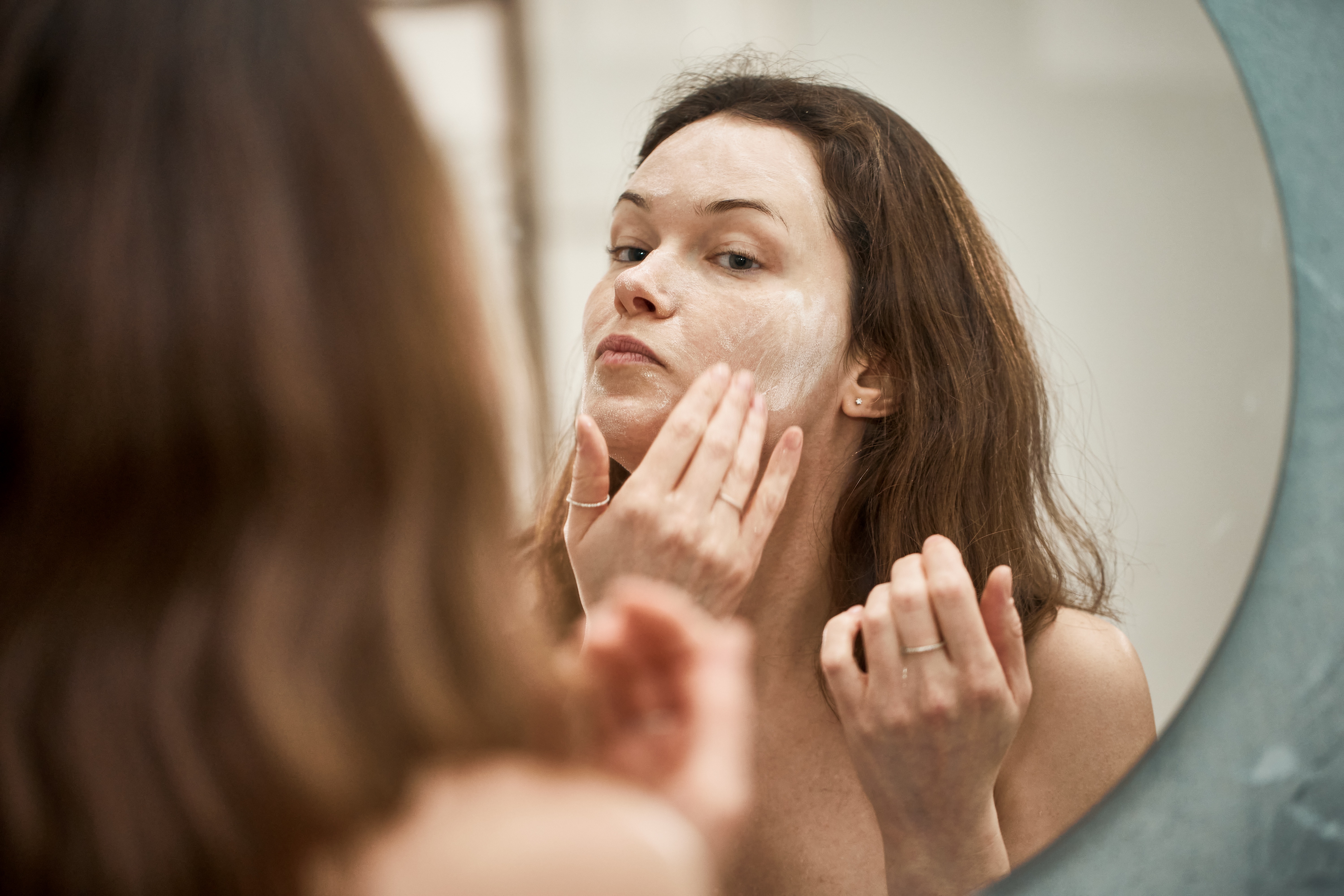 a woman washing her face. | Source: Getty Images
Skincare Before Makeup
However, this is not always achievable due to the different seasons and environments. This is where moisturizing comes into play.
Not only do moisturizers, made up of fats, vitamins, and antioxidants, supply water to your skin's outermost layer, but they also block water loss and create a barrier to attract and hold in moisture so that it is absorbed.
While lotion and face moisturizers—which have a host of benefits, such as increased skin elasticity, healing acne scars, protection from dryness caused by cold weather, and reducing fine lines and age spots—have similar functions, face moisturizers have products that are formulated specifically for the face.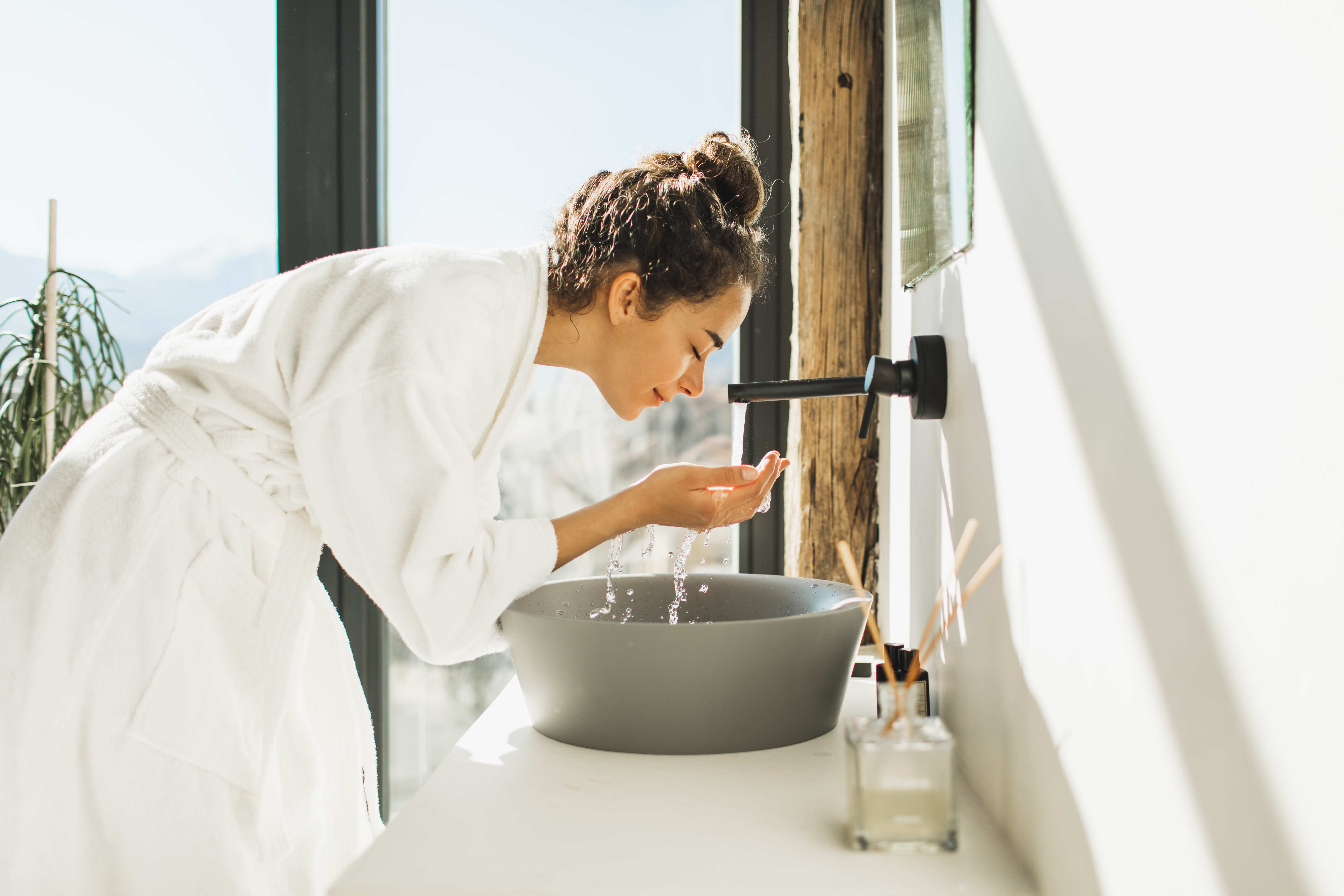 A woman washing her face. | Source: Getty Images
Before moisturizing, the skin should be cleaned and slightly damp to retain the moisture. After warming a small amount of moisturizer in the hands, it can be gently rubbed into the skin on the face and neck in circular motions. Blunder said:
"...Make sure your face is well prepped and moisturized, and give a little extra love to any especially dry patches on your face. Ensuring your face has enough slip and moisture will guarantee your makeup goes on smoothly and evenly."
For a more natural alternative to the chemicals, preservatives, perfumes, and alcohol in face moisturizes, one can use aloe vera, algae gel, coconut, tea tree, lavender, avocado, castor, and sunflower oils, oatmeal, and honey.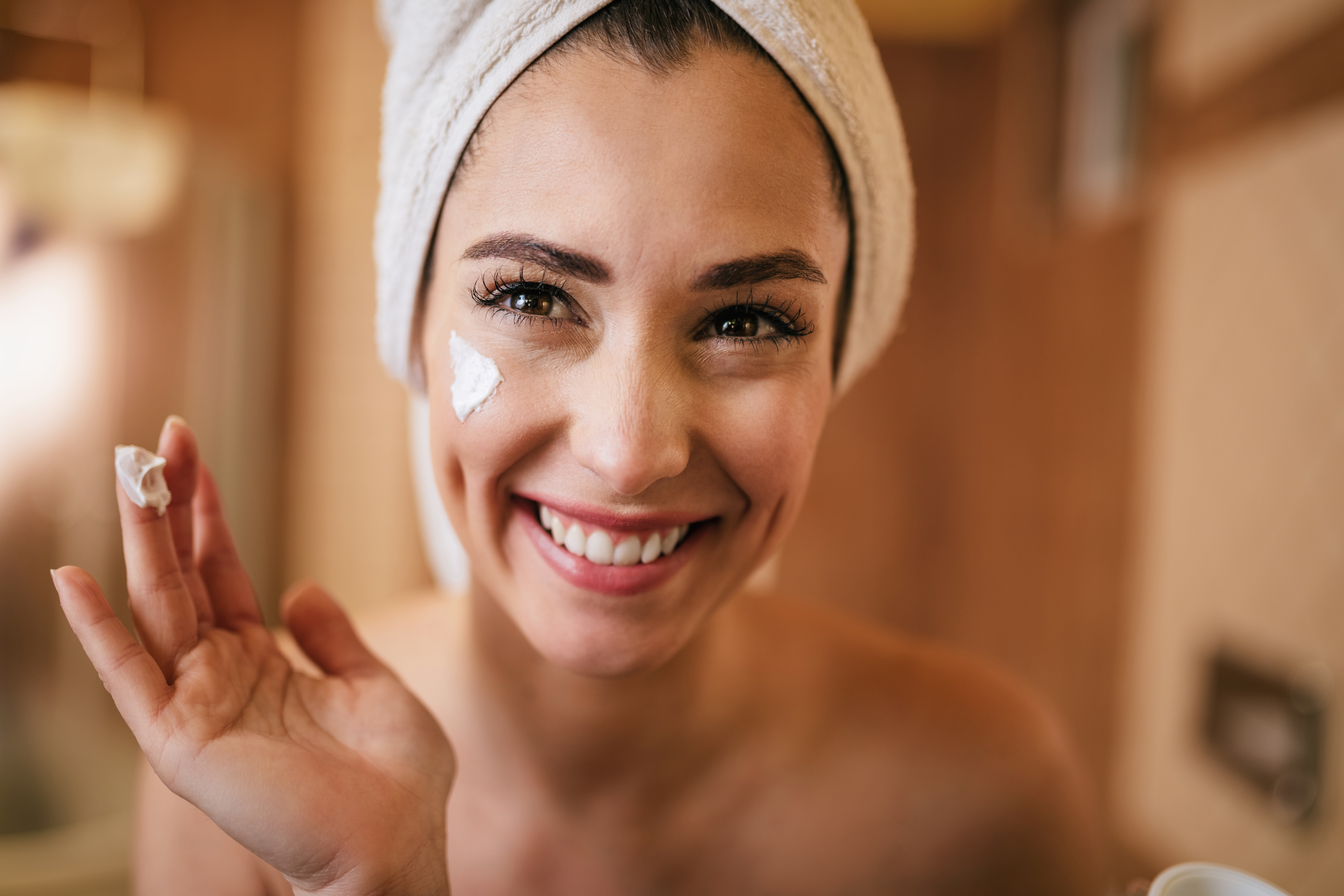 A woman applying moisturizer on her face | Source: Getty Images
Typically, moisturizing the face once in the morning and once at night works best, as well as reapplying moisture throughout the day during colder seasons. On the other hand, over-moisturizing can block pores and lead to acne and dermatitis.
Frequently drinking water, spritzing the face with mist, and sleeping with a humidifier to prevent the skin from drying out help to remedy the situation. According to Blunder, using excessive moisturizer or failing to let it dry before applying primer can lead to pilling and patchy foundation application.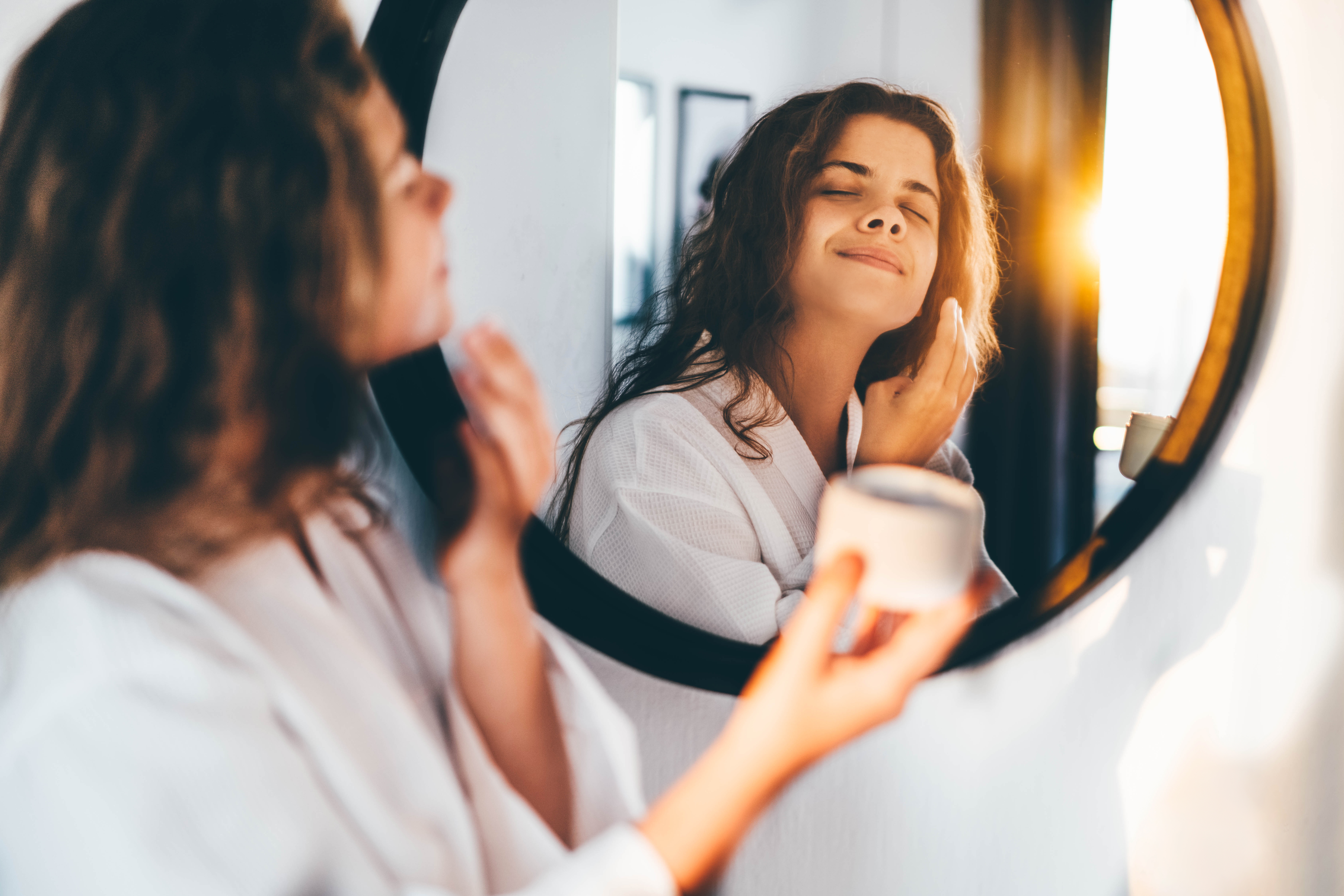 A woman moisturizing her face. | Source: Getty Images
Another essential part of prepping the skin before applying makeup is exfoliating. Rachael Burns, a consultant dermatologist for Sönd, said:
"Exfoliating helps to brighten your complexion, improve the appearance of your skin, and crucially, it helps prevent pore clogging, acne spots, blackheads, and whiteheads."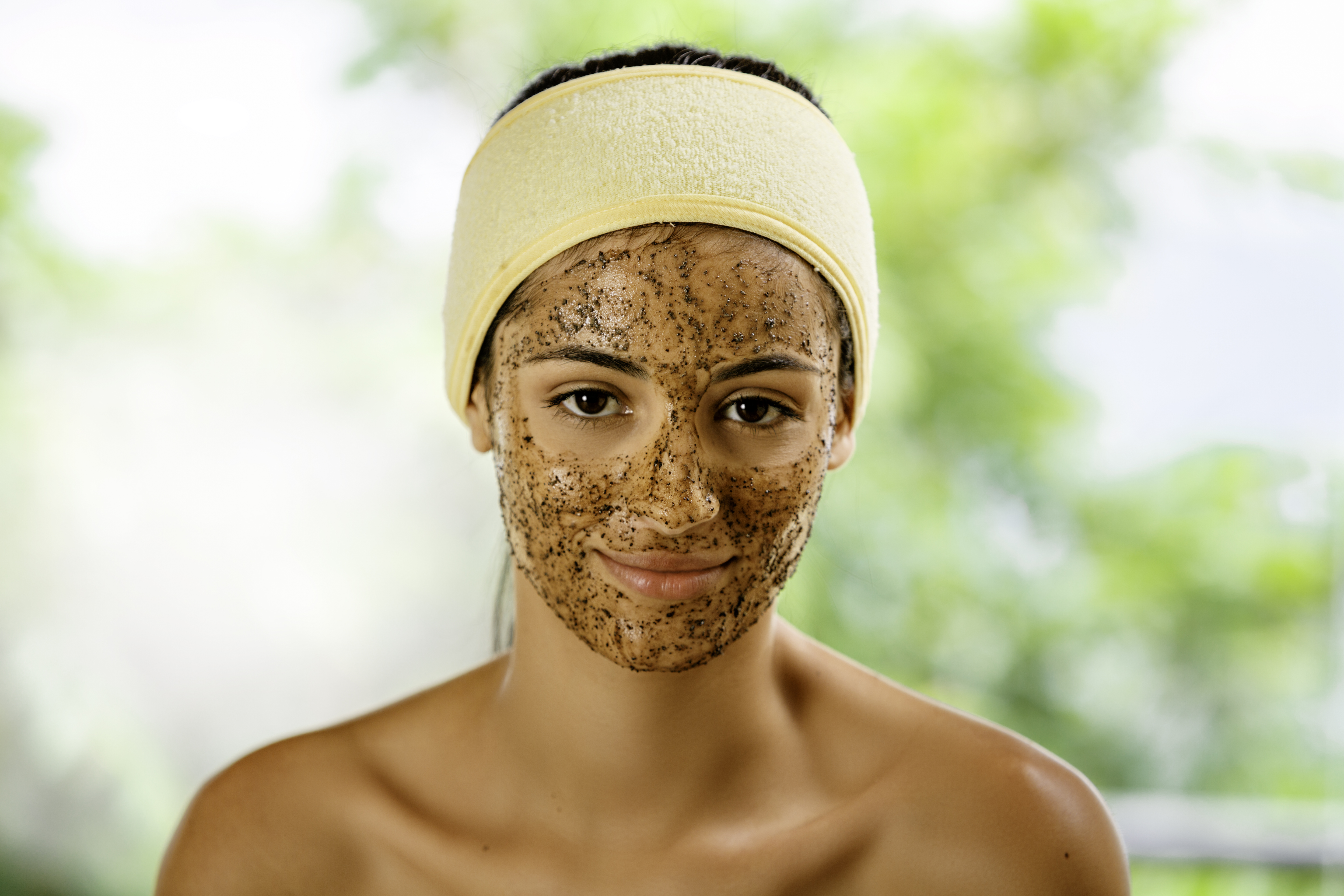 A woman exfoliating her face | Source: Getty Images
Before diving deep into exfoliation, know that it should be done once or twice a week with a gentle product before gradually shifting to exfoliating daily. With the right beauty product—including coffee for a natural option—that matches the skin type, exfoliation should be done in the morning while in the shower, as the warmth of the water softens the skin and opens up the pores.
With sufficient pressure, one can scrub the dead skin cells from the face and lips away. Once the dead skin cells have been washed away, it's time to close the exfoliation process by rinsing and moisturizing.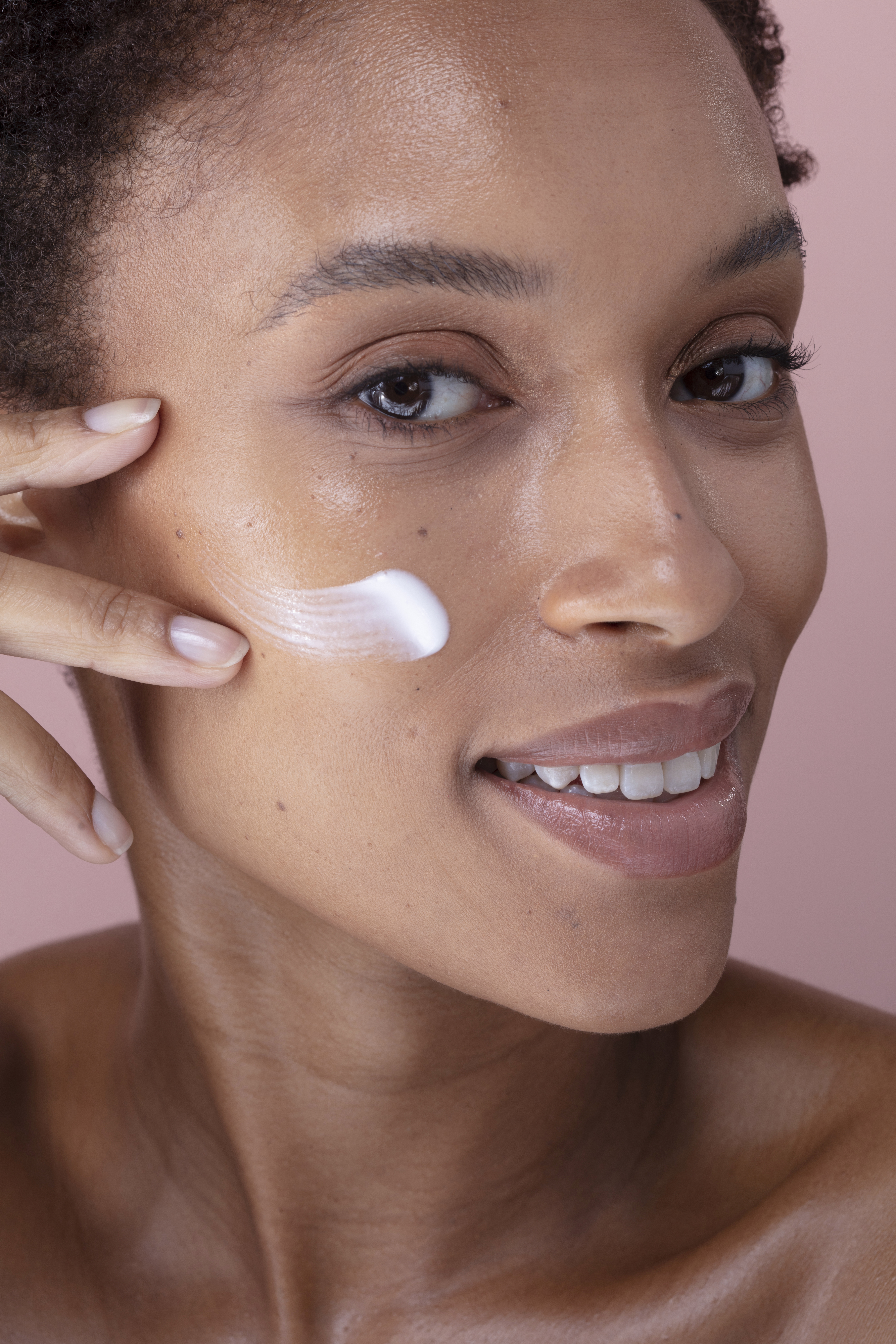 A woman applying cream to her face. | Source: Getty Images
How to Choose a Primer for Makeup
With skincare down, the next step to avoiding patchy makeup is choosing a suitable primer based on skin type. Primer creates a protective barrier between the skin and makeup and allows cosmetic products to sit smoothly on the skin.
For dry skin, a hydrating primer such as oils works best. For oily skin, a mattifying primer is ideal. Most primers are a safe zone for normal skin types or a combination of oily and dry skin types. However, acne-prone skin requires primers with extra ingredients based on the dermatologist's or aesthetician's recommendations.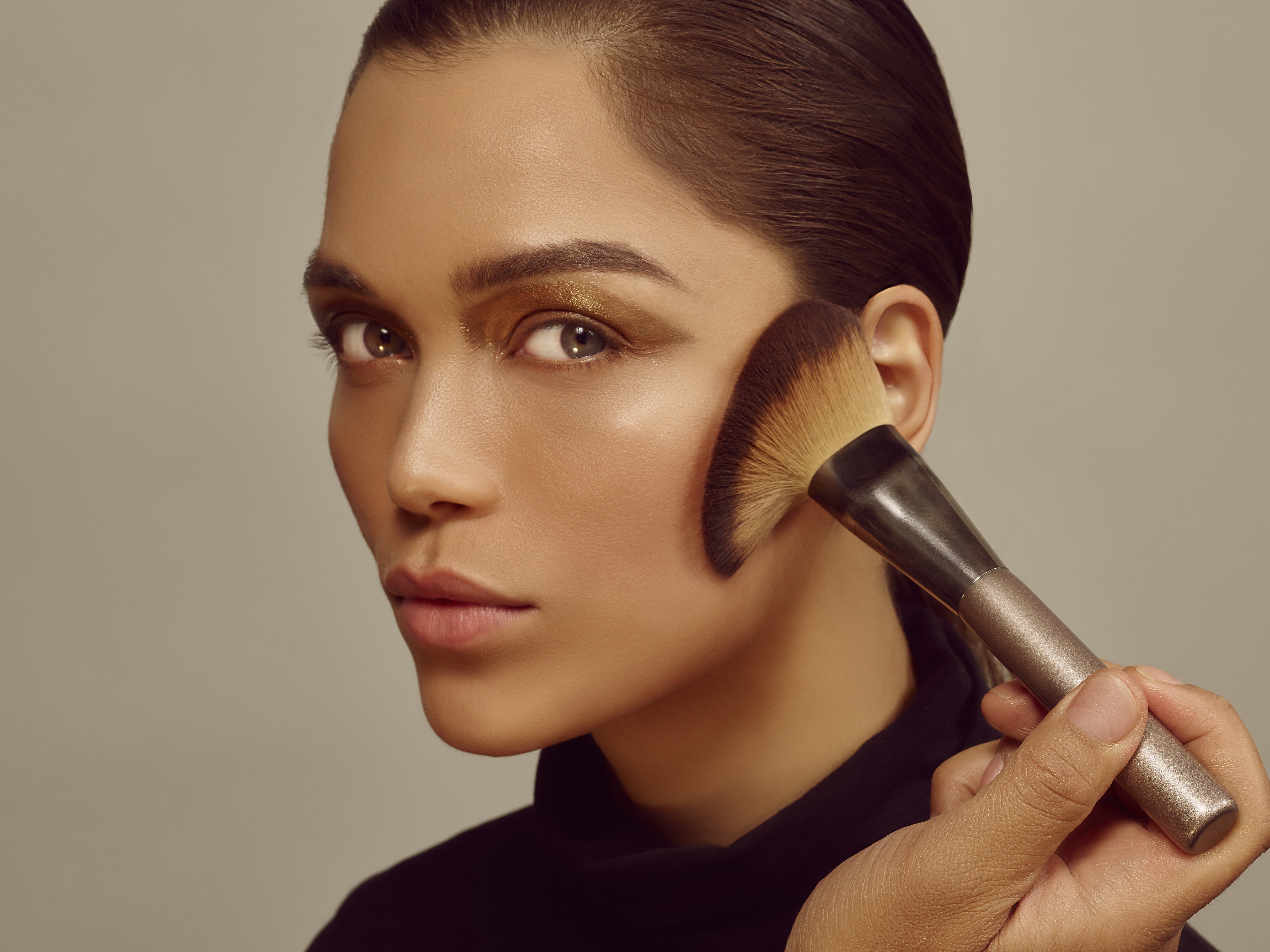 A woman getting her makeup done. | Source: Getty Images
How to Choose and Use Foundation
Like primer, choosing the perfect foundation depends on the skin type. Liquid, stick, or hydrating powder foundation works best for dry skin, whereas oily skin and oil-free liquid or powder foundation go hand-in-hand. To avoid having foundation settle into the fine lines on the face, Laura Mercier, a New York City makeup artist, said:
"Apply less makeup on crow's-feet and marionette lines, and keep those areas well moisturized."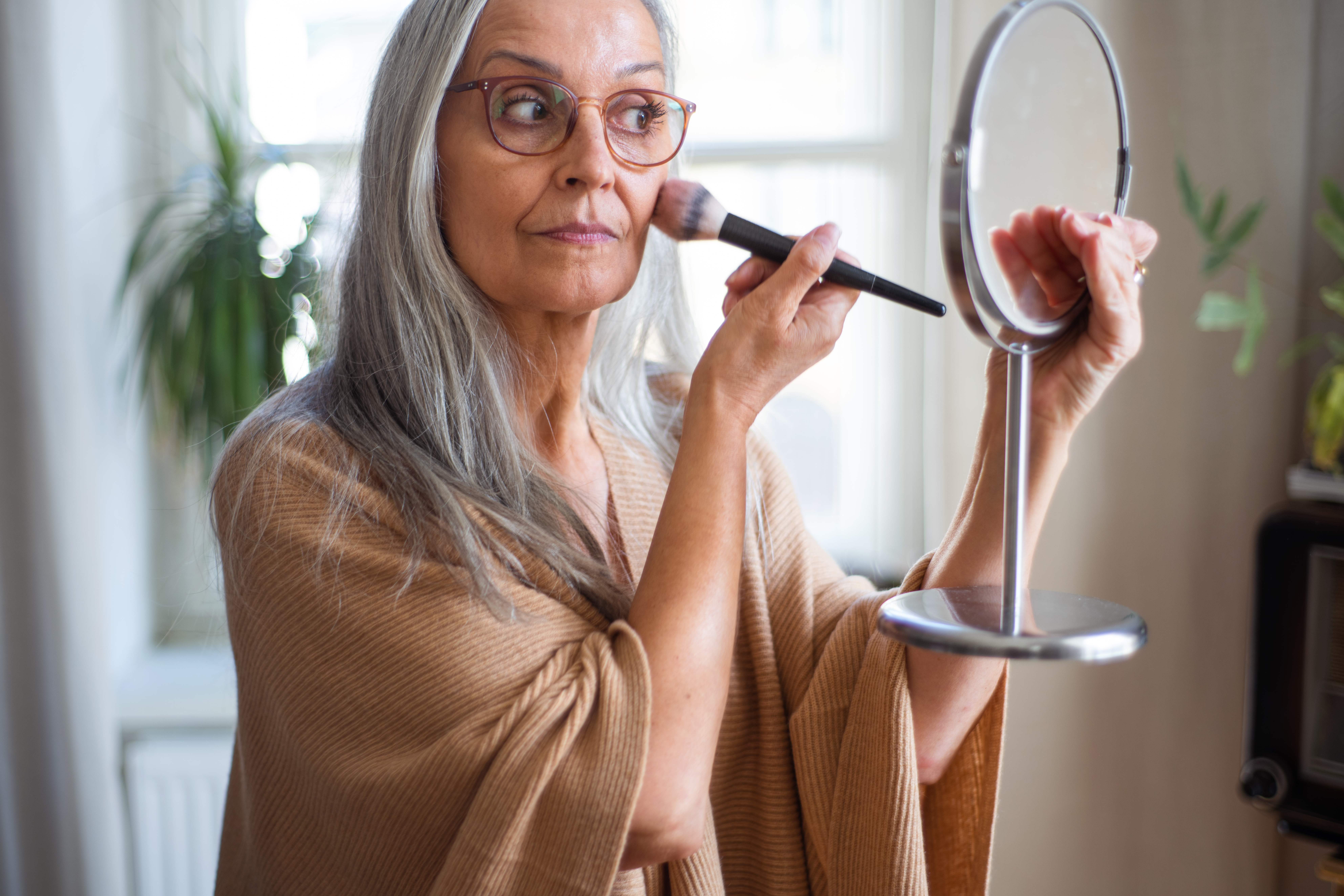 A woman applying makeup in the mirror. | Source: Getty Images
Using your fingers allow for a smooth blend when using liquid and cream foundations, as it warms up the pigment, while a sponge decreases the intensity of the foundation as it absorbs it, leaving a sheer look.
A brush is the best for evenly distributing the foundation, but regardless of the tool, tap it to eliminate any excess product that creates a caked look. To avoid unevenness and patchy makeup, finding a foundation—even mixing one or two—that resembles the skin is the best route.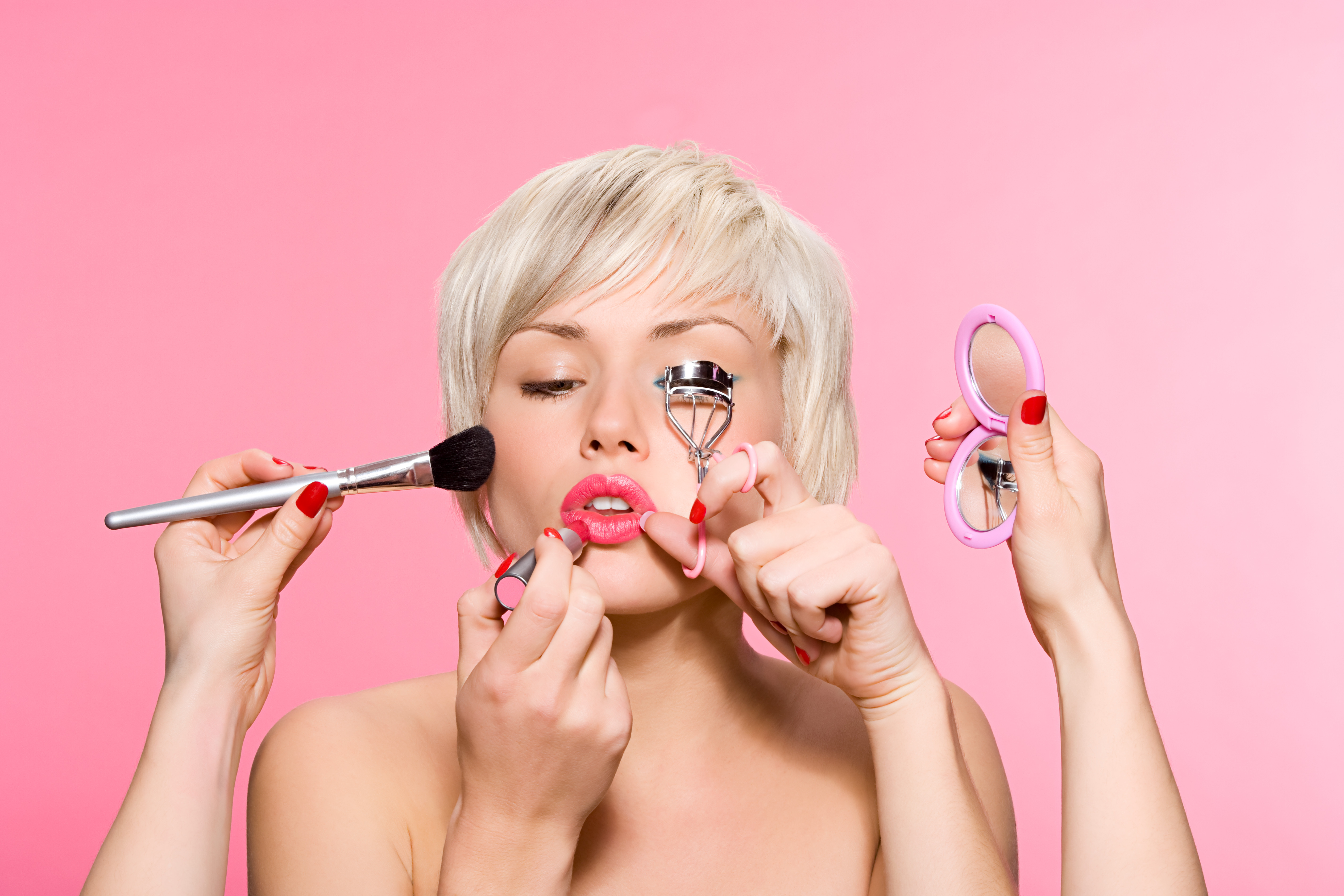 A woman doing her makeup and having her makeup done. | Source: Getty Images
Use the Setting Powder Correctly
Setting powder keeps the makeup on the face longer, diminishing any shine and oil and allowing for a smooth, flawless look. Before use, one should remove the loose powder from the container and place it in the lid.
And then, the setting powder can be placed on a clean face with a brush, starting at the T-zone and moving outwards. Setting powder can be used twice: after foundation and again after applying eye shadow, mascara, and lipstick as a final coat.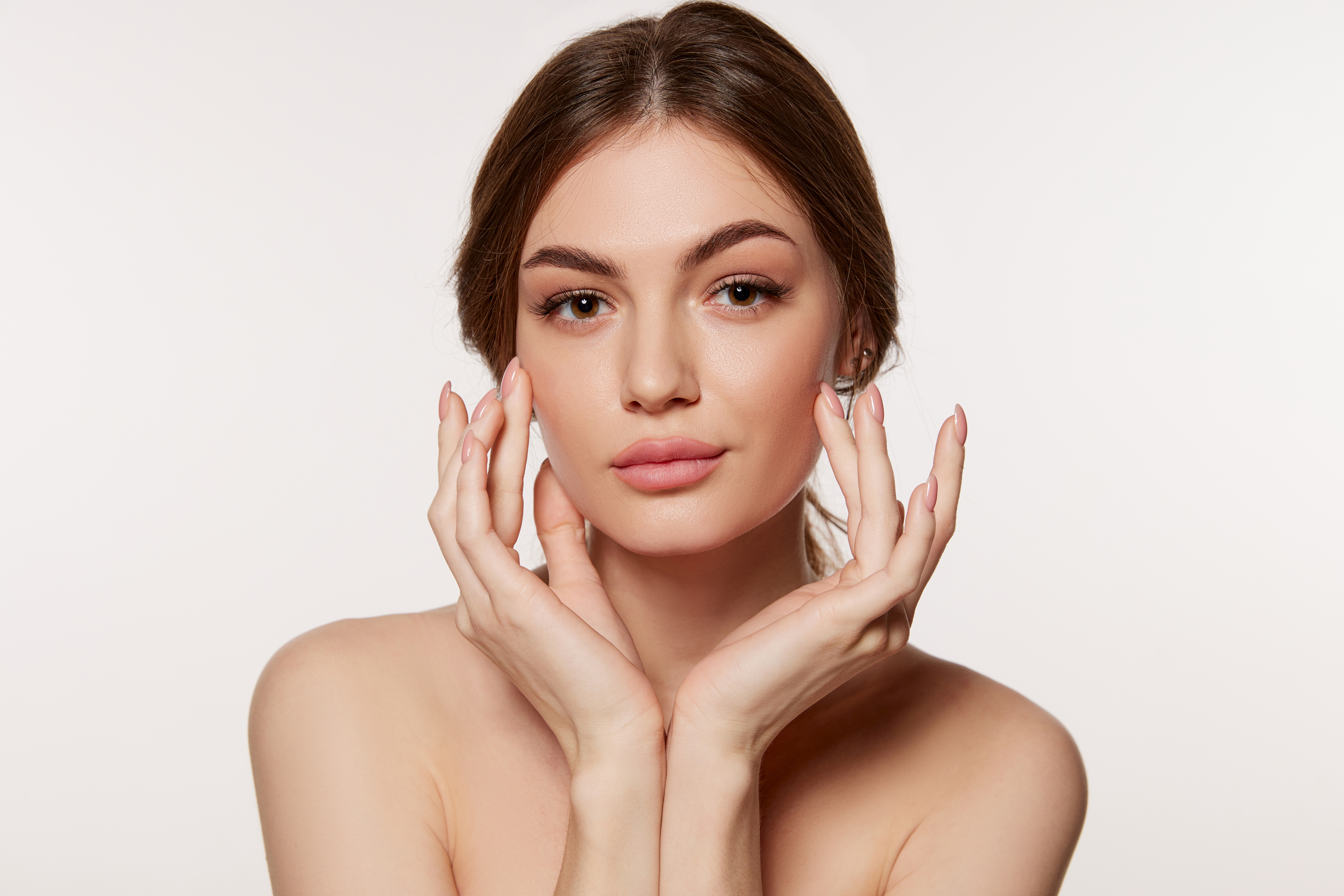 A woman with makeup. | Source: Getty Images
Complete Your Makeup Look With a Setting Spray
Everyone can avoid patchy makeup by using a setting spray. Like setting powder, setting spray is designed to "lock in your makeup look." Most setting sprays have water and other hydrating properties.
When using setting spray, first shake the bottle as the ingredients may have separated and can create splotches on the face. Then, while holding the bottle a few inches away from the face, spray the product in an X formation followed by a T formation to ensure optimal coverage. Lastly, the spray should be allowed to dry naturally to avoid smudging.