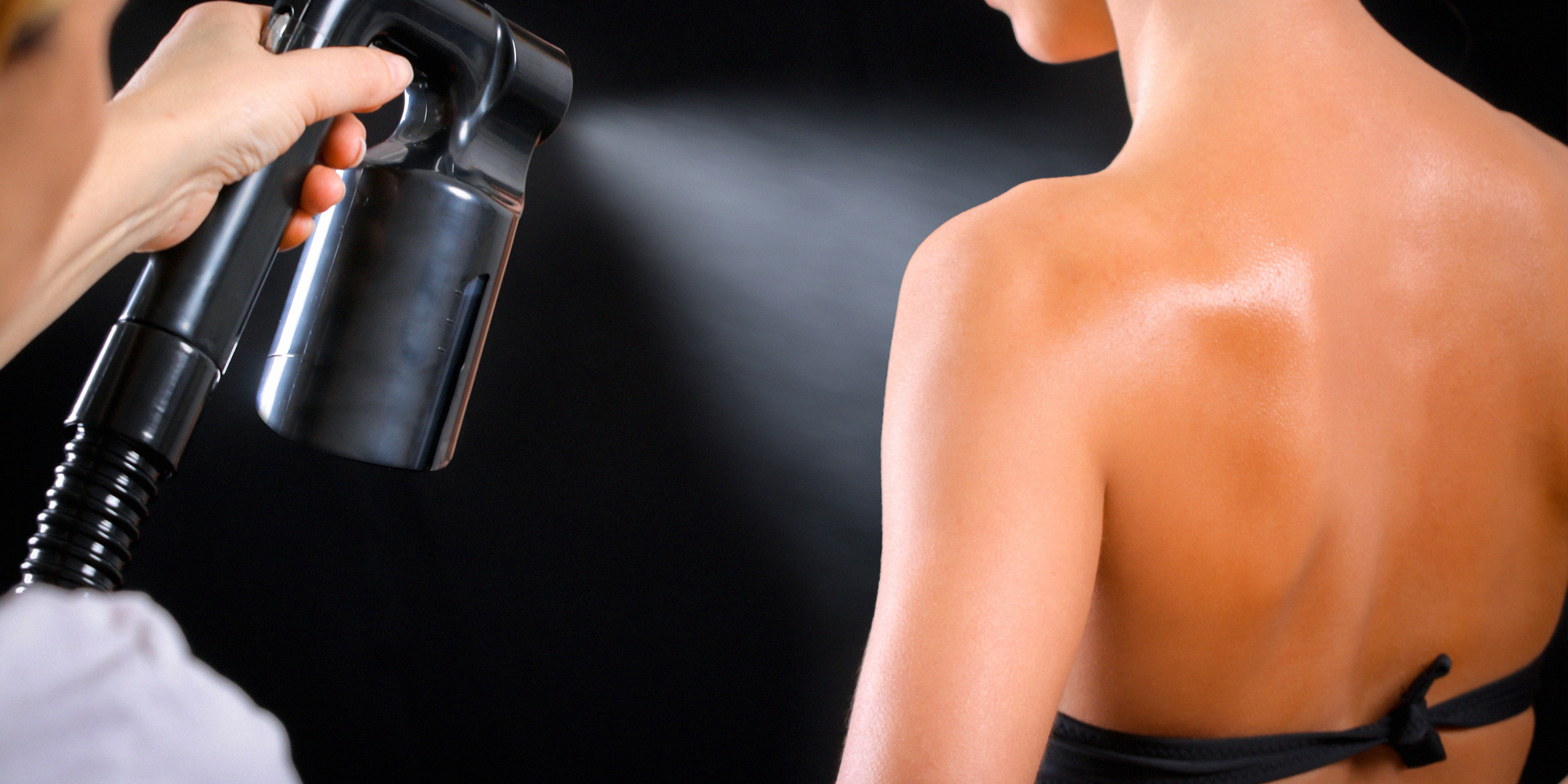 Woman with a spay tan. | Source: Shutterstock
Why Using Magic Eraser to Remove Spray Tan Is Not a Good Idea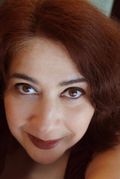 Nothing is worse than a fake tan gone patchy, but before you reach for the Magic Eraser everyone is talking about, find out more about the dangerous side-effects.
Spray tan looks great and gives women that sleek bronzed, healthy glow without the risks of exposure to UV rays, but as time goes on, it starts to fade, and not always evenly.
Women desperate to even out their skin tone and return to their pale pre-spray-tan complexions have been resorting to Magic Erasers that are said to remove it instantly -- but the side-effects are painful burns.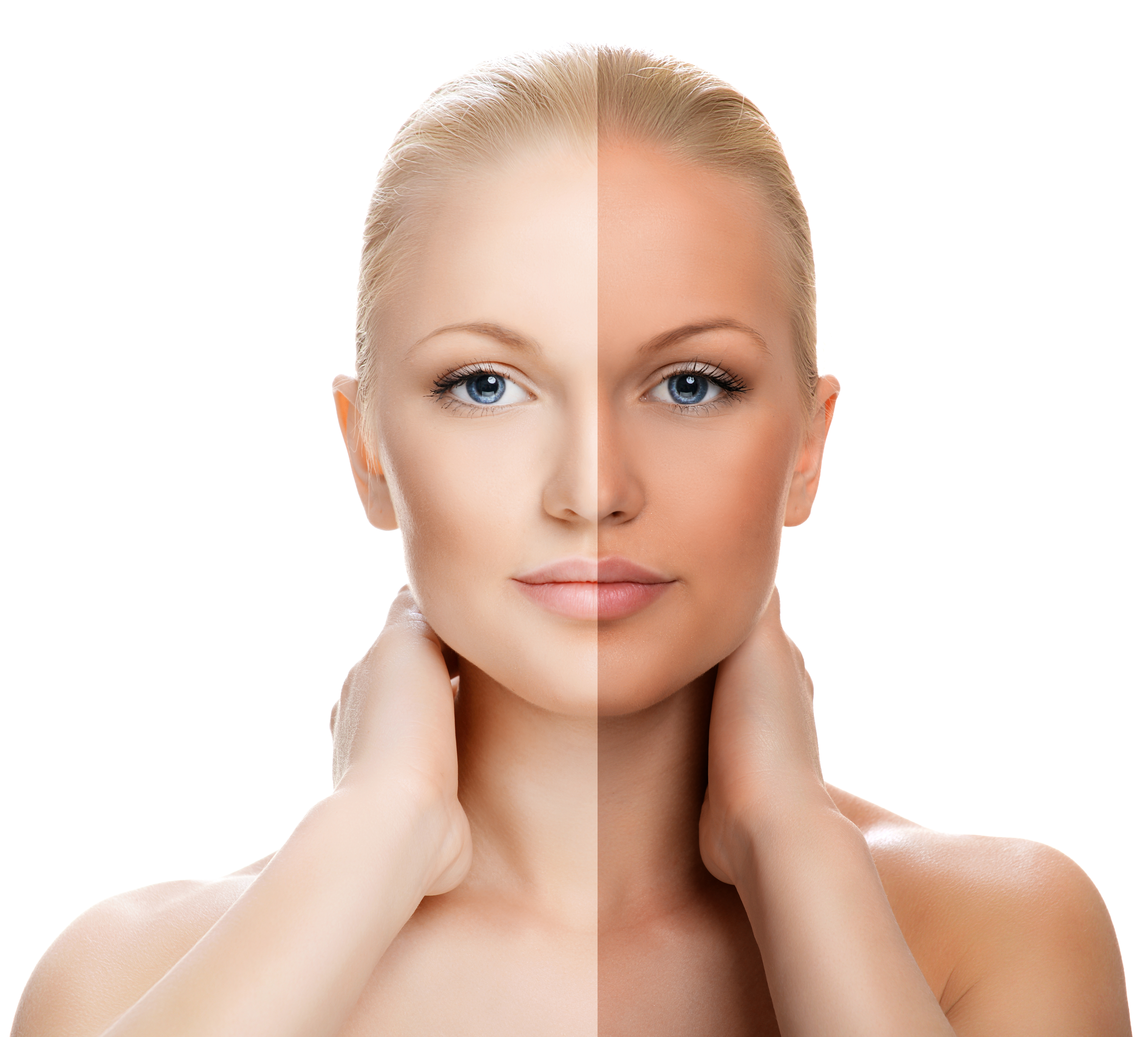 Woman with partial spray tan. | Source: Getty Images
When the summer arrives, no one wants to prance out in a bikini on a sickly-white winter bod, so many women opt for a spray tan and the instant bronze glow it gives to their skin.
Spray tans are a safer alternative to getting nice and brown without risking the damage overexposure to UV light can do to the skin. But like everything else, it has its disadvantages,
One of them is that as time goes by, the spray tan can become somewhat yellowish and start fading in unsightly patches that linger.
The question is how to get rid of the unwanted spray tan quickly, and Magic Erasers have been presented as a solution. However, the experience of numerous women with Magic Erasers has been far from positive.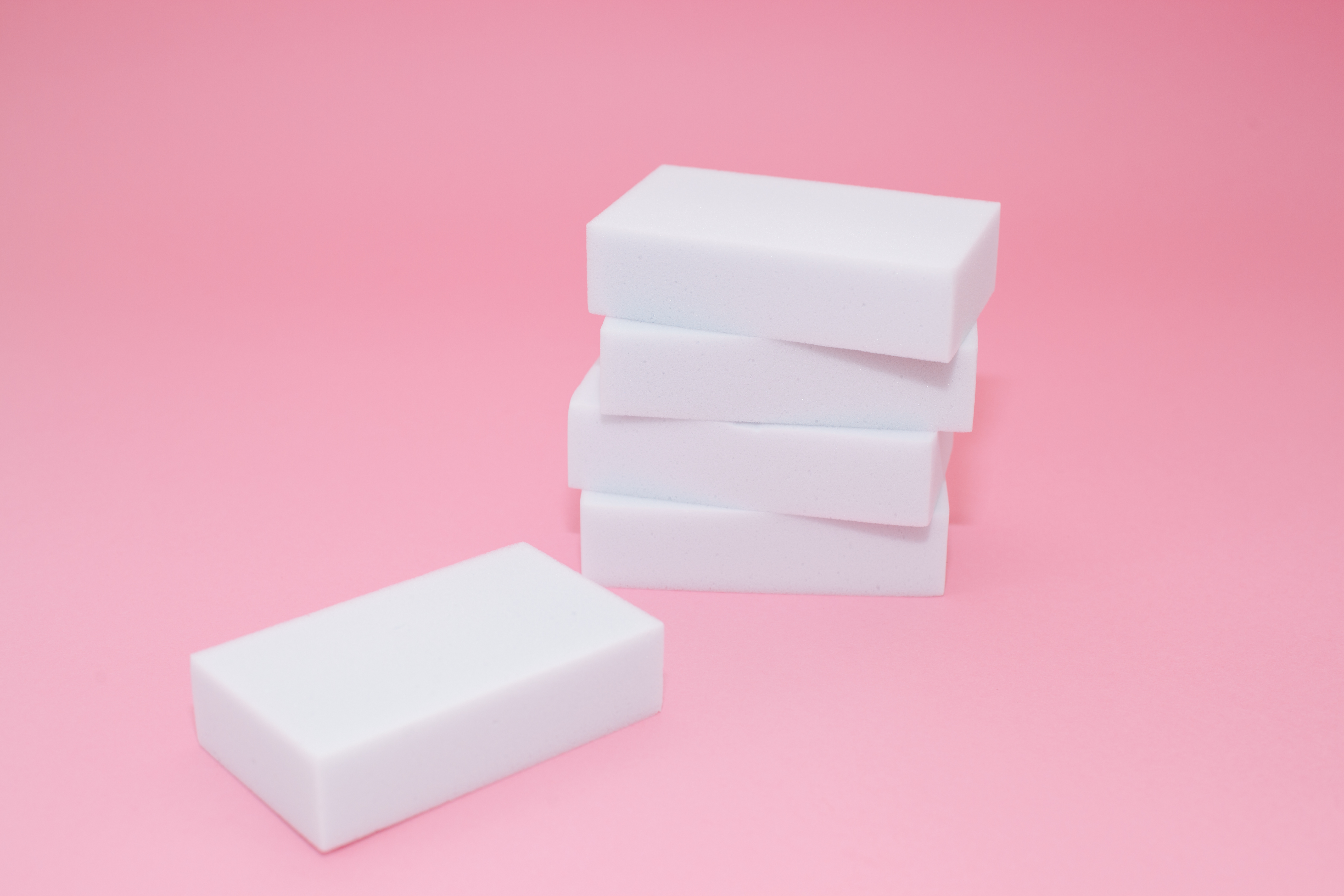 Sponges. | Source: Getty Images
What Are Magic Erasers?
So what are Magic Erasers and how do they work? First of all, Magic Erasers were never conceived of to remove tans or to be applied to the skin.
Magic Erasers are white sponges made of melamine foam, formaldehyde, and sodium bisulfite and were developed for deep cleaning difficult stains on hardy kitchen and bathroom surfaces. According to Martha Stewart:
"They are perfect for stove backsplashes and easily cut soap scum on tubs and shower enclosures."
Melamine consists of white crystals with a microscopic sandpaper texture; formaldehyde is a corrosive chemical with the potential to be a skin irritant, and sodium bisulfite, which has antimicrobial properties, can deteriorate into formaldehyde.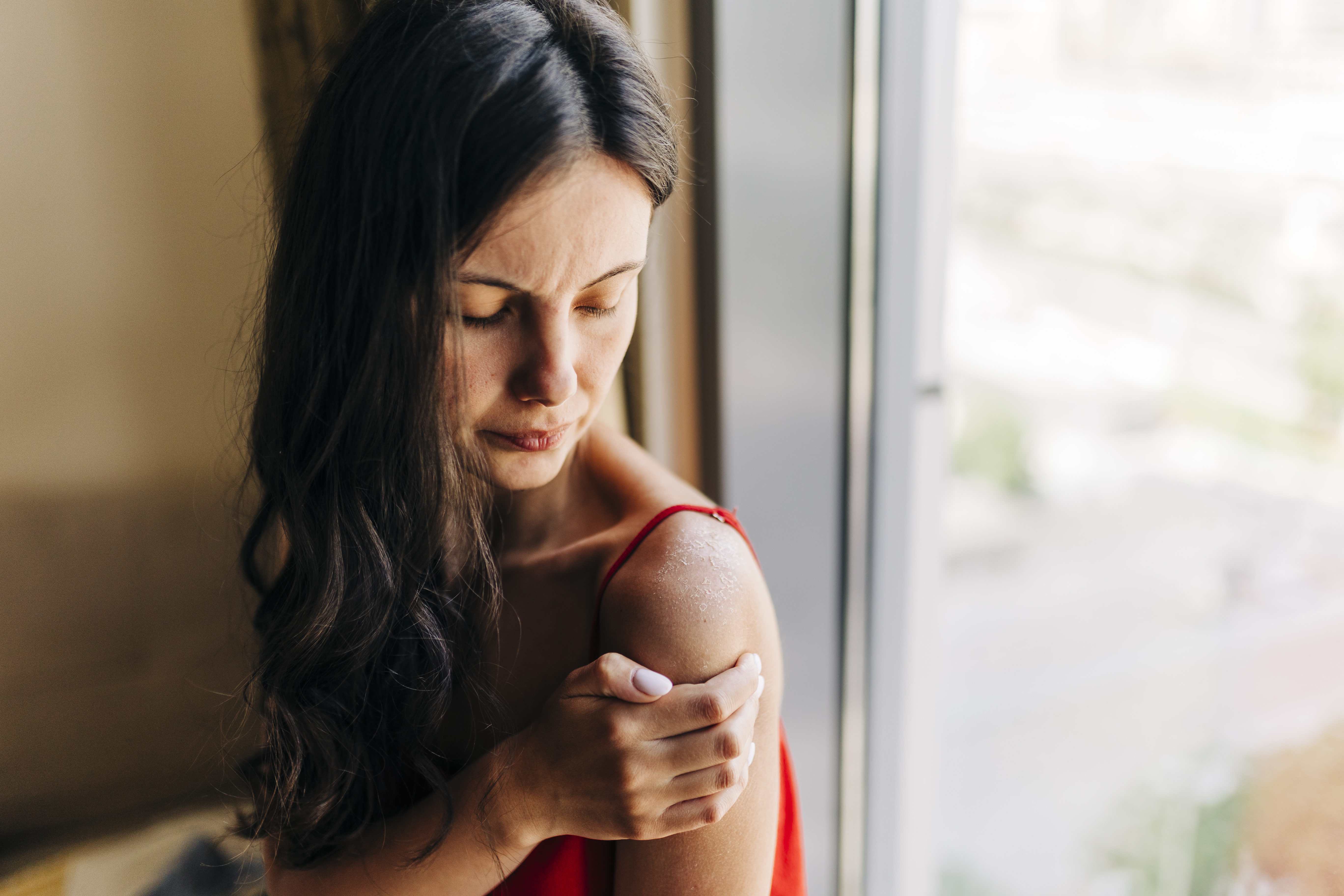 Woman with burn. | Source: Getty Images
Why Is It Better Not to Use Magic Eraser to Remove a Spray Tan?
Magic Erasers are not, and were never intended, for use on human skin. The fad for using them to remove spray tans has had very unpleasant repercussions for the women who did so.
Before reaching for the Magic Eraser and causing themselves potentially permanent damage and scarring, women should be aware that there are several effective tan removers on the market.
The abrasive properties of the Magic Eraser scour off the top layer of the skin effectively removing the spraytan, but also cause skin irritation and can result in a chemical burn.
"Those who even think of using that magic eraser to take your tan off is so stupid!! If it can rub out SHARPIES on WALLS !!!!! Imagine what it would do to your skin [sic]."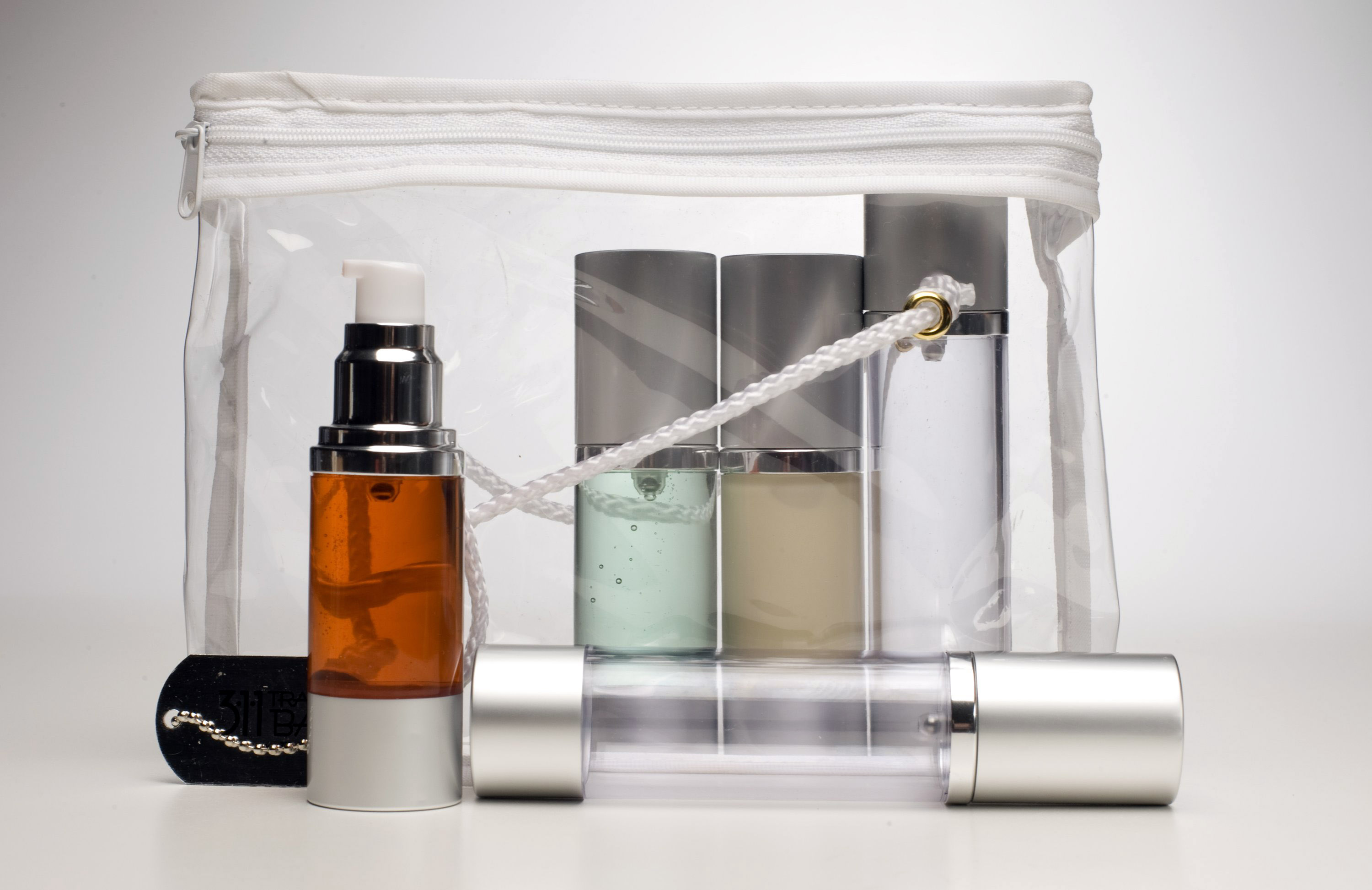 Skincare products. | Source: Getty Images
There Are Safer Ways to Remove Spray Tans
Before reaching for the Magic Eraser and causing themselves potentially permanent damage and scarring, women should be aware that there are several effective tan removers on the market.
One home remedy is to simply have a long soak in a warm bath with plenty of bath oil. During the bath, the use of a mitt in soft circular motions to gently exfoliate the skin will help remove any stubborn patches.
A sauna or a dip in a pool will also accelerate the dissolution of the spray tan, as will the application of retinol. Some women use the all-time favorite sugar and lemon juice mix to remove spray tans.
There are many more methods for removing a spray tan, but nowhere on any list should there be a Magic Eraser, which can seriously damage the skin.
The information in this article is not intended or implied to be a substitute for professional medical advice, diagnosis or treatment. All content, including text, and images contained on WomanlyLive.com, or available through WomanlyLive.com is for general information purposes only. WomanlyLive.com does not take responsibility for any action taken as a result of reading this article. Before undertaking any course of treatment please consult with your healthcare provider.