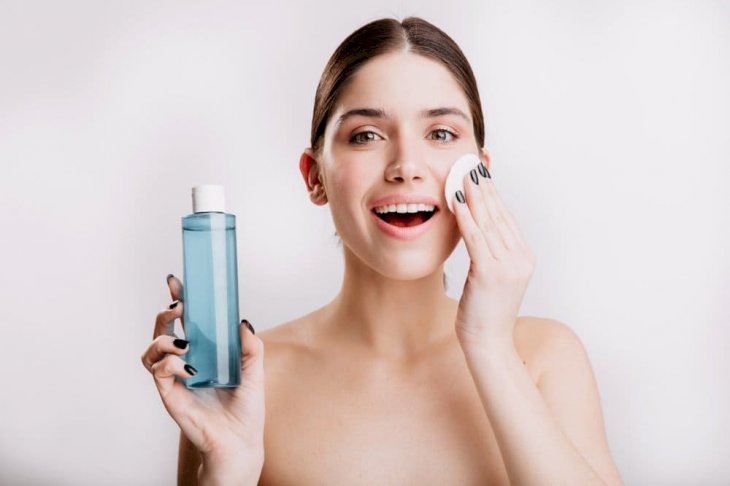 Witch Hazel Toner: Miracle Ingredient or Overhyped?
There is a toner for almost every skin concern. For many, the ultimate toner is one with witch hazel as the main ingredient.
Even Target stocks the simple clear liquid that can reportedly tone, cleanse, and moisturize skin with just a few swipes of a cotton round. However, is it really as amazing as everyone says it is, or is it simply overhyped? Here is everything you need to know about witch hazel toners.
What Is Witch Hazel?
Witch hazel is an extract taken from the leaves and bark of a plant called Hamamelis virginiana. Even though the leaves contain a small amount of essential oil, witch hazel is not considered an essential oil or hydrosol as the aromatic properties do not form the major part of the plant.
Instead, it is classified as a botanical extract derived from a flowering plant. The plant is found in North America and Japan.
"The [aid] of preparations made from its leaves and bark have been used for ages, and it has a number of skin benefits including being soothing, acting as an anti-inflammatory, and having antioxidant properties,"

said Erin Gilbert, director of Gilbert Dermatology in Brooklyn, New York to Allure.
How Does It Work As A Toner?
Witch hazel contains a component known as tannins. Tannis is a natural astringent and also has anti-inflammatory properties.
"So it's a toner that more deeply cleanses skin by removing surface oils and bacteria, but also a calming active ingredient"

explained Board-Certified Dermatologist, Rachel Nazarian, of Schweiger Dermatology Group and Mount Sinai Department of Dermatology in New York, to Harper's Bazaar.
Benefits
There are a number of benefits to using witch hazel in your toner. One of the major draws of the ingredient is its effectiveness in acne treatment.
"It's commonly used as a means of removing excess oil from the skin, so it can be especially useful in people struggling with acne,"

explains Joshua Zeichner, the director of cosmetic and clinical research at Mount Sinai Hospital in New York City.
"Witch hazel is an ideal acne-fighting ingredient because of the multifactorial approach: decreasing oil, bacteria, and inflammation. Although witch hazel can be used to decrease surface oil and inflammation, which can minimize the size of pores, it's also a free-radical scavenger which can protect skin against premature environmental aging."

says Board-Certified Dermatologist, Rachel Nazarian.
It is also great to use occasionally for any skin type as it provides a deep cleanse. Witch hazel is also a great anti-inflammatory.
Precautions
However, that does not mean it has no side effects. As an astringent, it is often paired with other astringents such as alcohol.
These combinations can be overly drying and sensitizing to the skin over time. Many formulas are also packed with fragrances that can lead to further sensitivity. Carefully consider the formula and other ingredients when buying a witch hazel toner.
Dr. Shamban advises using the toner twice a week and building up to every day if your skin can handle it. Do not overdo it. A general rule of thumb to use when deciding if your toner is too stripping is that your skin should never feel tight or dehydrated after using your toner.