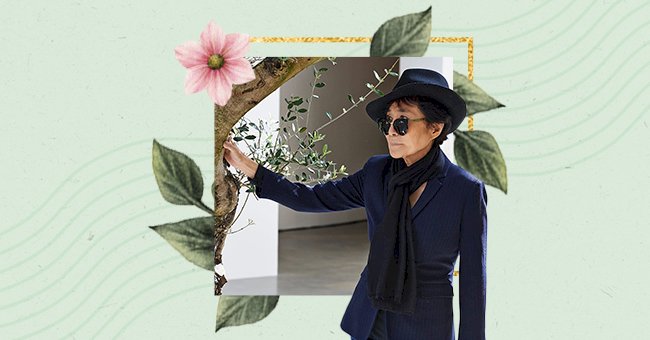 Yoko Ono's 'Wish Tree' Is Taking Virtual Wishes This Year
Yoko Ono's art installation is accepting wishes posted onto Instagram using the hashtag #WishTreeDC in a socially distanced version of the artist's work.
Spring is a refreshing, rejuvenating time of the year. Along with the new busyness of the season often comes new wishes to fill the Hirshorn Sculpture Garden with notecards adorning Yoko Ono's "Wish Tree For Washington DC" like new leaves.
However, this year, the interactive art installation turns over a new leaf by opening up to online wishers. Visitors need not be deterred as those who seek to express their heart's desires and dreams on the dogwood tree branches can still do so.
First-Ever Virtual Wishes For The 'Wish Tree'
For the first time ever since the artist gifted her "Wish Tree" to the city's Hirshhorn Museum in 2007, the art piece will be partially virtual.
The museum announced that through to the end of April, the museum would be taking the artwork online with the consent of Ono.
Hirshhorn added that later this year, in summer or fall, the museum will mail the wish cards to the artist's Imagine Peace Tower near Reykjavik, Iceland. Here the wishes will join the existing millions collected since Ono began making wish trees in the 90s.
Contributions
Musician J Balvin and American poet Eileen Myles are among dozens of artists who have shared a wish for the installation. Jenny Holzer and Rafael Lozano-Hemmer have also participated in Ono's artwork.
"I wish mental health for everyone, Love and Dreams."

J Balvin's post reads.
While the museum has opened its sculpture garden, the "Wish Tree" will remain closed to wish writing in-person this year. Instead, Hirshhorn has urged wishers to write their wish on a piece of paper. They can then take a photo and share it to Instagram using the hashtag #WishTreeDC and tagging @hirshhorn.
Yoko Ono's 'Wish Tree' Project
The multihyphenate's longtime collaborative project has been exhibited in some of the world's leading museums over the years, where it's received millions of wishes. The tree invites visitors to write down their desires on paper and then attach them to a wish tree branch.