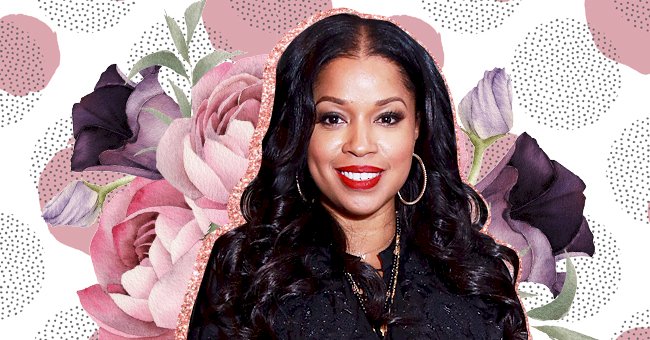 YSL Celebrates Libre Eau De Parfum Anniversary With Collab With BIPOC Artist Mashonda Tifrere
Luxury brand Yves Saint Laurent celebrates one year of Libre with a unique collaboration. Nothing can express beauty and freedom as art does, and YSL explores this in their latest project.
YSL Beauty celebrates the first anniversary of its Libre perfume with a unique artistic collaboration. The brand partnered with art curator Mashonda Tifrere, who is the founder of the ArtLeadHer advocacy platform.
The collaboration features three black female artists selected by Mashonda. The artists explore what freedom means to them in an extraordinarily curated joint effort displayed below:
Curated By ArtLeadHer
ArtLeadHer is a platform that was founded by Mashonda Tifrere in 2016. This platform sets to empower female artists and creatives and give them space and voice in the male-dominated art world.
"As a woman of color in the art space, my focus has always been to consciously make connections and establish relationships that can be used to promote the advancement of women in art."

Says Mashonda Tifrere
YSL approached Tifrere to curate this new project as a way to continue its stride towards inclusivity. The artists that were selected for this project include Amani Lewis, Melissa Kolby, and Uzo Njoku.
Amani Lewis And Her Piece
Baltimore based Amani Lewis uses her city and the people in it as inspiration for her work. Amani challenges what we see in the media and explores the essence of people further in her work.
Lewis's interpretation of the YSL Libre 'Celebrate Freedom' project features the likeness of her friend. She expresses that the woman in her artwork symbolizes freedom and embodies the essence of Libre.
"This was inspired by my beautiful, artistic friend, Murjoni Merriweather... Her light and ambition has always been something that has intrigued me, she symbolizes freedom."

Says Amani Lewis
Melissa Koby And Her Artwork
Melissa Koby is a digital illustrator who is based in Tampa. Her work addresses racism, social justice, and emphasizes inclusion and celebrating women.
Koby's contribution to the YSL Libre art series features a red-haired woman in the desert. The artists explained how the colors and setting of the artwork captured the heart of freedom to her.
"The idea of freedom is what made me illustrate this fiery-haired woman of color, out in the desert, unencumbered by her surroundings."

Says Melissa Koby
Uzo Njoku And Her Interpretation
Uzo Njoku is a Nigerian artist who creates pieces that are driven by her experiences in the world. Her art celebrates African culture, women, and the complexities of racial identity.
Njoku's interpretation of the celebratory project drew her to the graceful nature of giraffes. Uzo's creation linked the positive characteristics of women and nature to express her take on freedom.
"The Libre bottle inspired me to reference a giraffe I saw on a vogue magazine while growing up. A giraffe symbolizes grace, peace, individuality, protection, and communication. Which a woman with a giraffe could embody beautifully."

Says Uzo Njoku