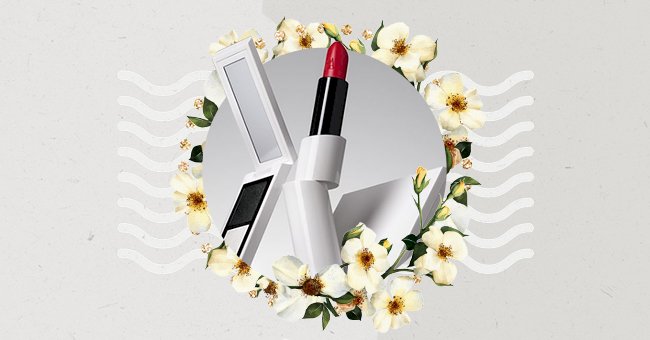 Zara Set To Launch New Makeup Line Called Zara Beauty
The past year has been somewhat polarizing as far as beauty goes. While a lot of time was spent achieving makeup minimalist looks, there were also spurts of at-home color and new look experimentation for many makeup enthusiasts.
As everyday makeup makes its comeback, Zara is looking to help makeup lovers shake off some of the stagnant creative energy with an expansive new makeup collection.
The retail giant recently announced that on May 12, they'd be launching a line of cosmetics for lips, eyes, skin, cheeks, and more in over one hundred and thirty shades. They created the line with renowned British makeup artist and Diane Kendal, who was thrilled by Zara's approach to creating an ethically responsible makeup collection.
Zara Beauty
With a price range between $8 and $26, the primary points of the collection are to be inclusive. As Kendal points out that they wanted the line to be "for everyone."
The head of Zara Eva Lopez echoed these sentiments highlighting how the goal was to create a collection that anyone, regardless of "gender, skin color, age, or personal style, will want to use."
"Somebody that wants a classic, softer makeup look can find their products, and somebody that's more experimental can find the colors they need to create that, too. We wanted to appeal to everybody."

Kendal adds via "Vogue."
The Products
For the launch, Zara Beauty will offer six lip products: Ultimatte Matte Lipstick, Cult Satin Lipstick, Stiletto Demi-Matte Lipstick, Tinted Balm Lipstick, Velvet Pigment Lip Gloss, and a Nourishing Jelly Oil. Along with coming at an accessible price point, the products promise to be richly pigmented.
For eyes, they'll be launching with four products, including Eye Colour in 6 Eyeshadow Palette (in 5 colors), nine Eyeshadow Duos, four shades of Metal Foil Loose Pigment, and eyeliner.
The rest of the launch will include highlighters, blushes, face palettes, bronzers, and thirty-nine shades of nail polish. Not to mention, every makeup enthusiast needs the right tool s to get the look done. They'll also have six brushes.
The Campaign
Evidently, going the whole nine yards, Zara Beauty won't just be having one campaign to promote the line—they're having nine.
They've tapped famous photographers including Steven Meisel, Nadine Ijewere, and Fabien Baron to shoot a version of the Zara Beauty campaign for the task. The exciting launch certainly has us marking our calendars for Wednesday, May 12, in anticipation.