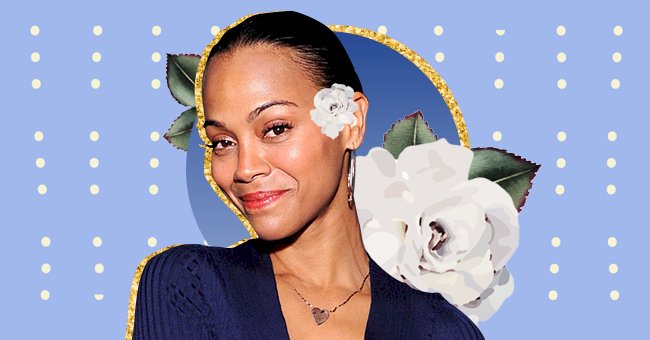 Zoe Saldana Reveals Her Anti Aging Skincare Routine
Zoe Saldana has long been lauded for her radiant skin. Get your notepad out and take notes. Her skincare routine is shockingly simple and crazy affordable.
Since the beginning of the lockdown last year, an increasing number of celebrities have been spilling the beans on their skincare habits and general beauty routines. And we've been standing in the bleachers, taking notes.
Actress Zoe Saldana has joined the bean spillers and let it be known how she maintains her glazed, glowing skin. And it's pretty simple, really. For one, she just enjoys taking care of her skin, which I'd say must be one of the significant contributing factors because labors bourne out of love always bear the sweetest fruit.
Coconut
And on the topic of fruit, Saldana swears by coconut for the skin as well as hair care. And not just the oil or milk, coconut as a whole.
"If you live in the islands, you get a coconut, and you use every part of that coconut. You drink the water, you make food with the meat, you can squeeze it and make coconut milk, and that milk you can put on your skin, on your hair. And then you can make coconut oil and coconut butter. I grew up using the environment to its full potential."

the actress told Byrdie.
Nutrition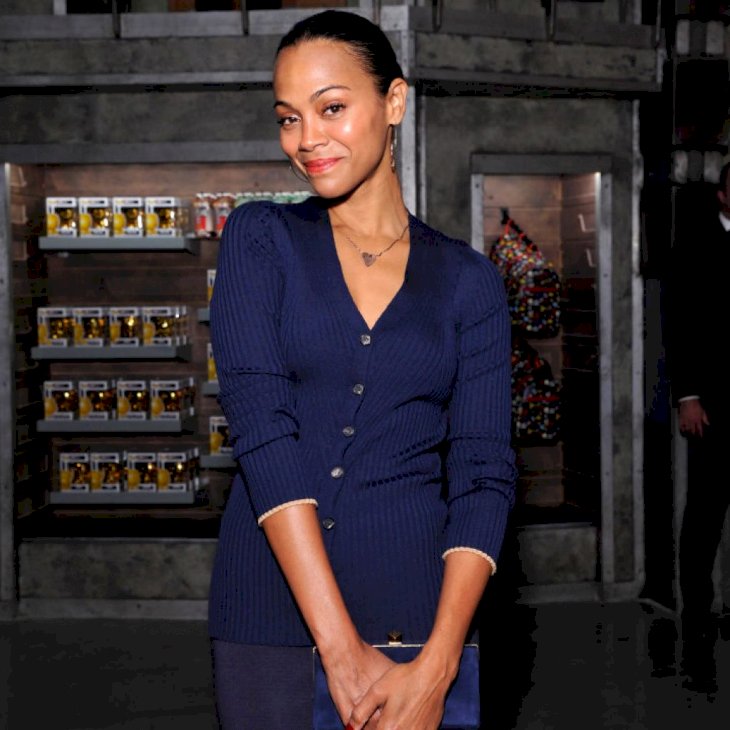 2019 in Hollywood, California. (Photo by John Sciulli/Getty Images for Funko)
It's widely known that your diet has an impact on, well, just about everything, and that's including your skin and hair. The actress highlights the importance of nutrition to her, sharing how much she loves a green juice in the morning.
Not just that, in her interview with Byrdie, she elaborates on the fact that she isn't a fan of diets because of the high stakes that the word connotes. Instead, she focuses on a well-reonded lifestyle that includes a balance of food groups.
Face Wash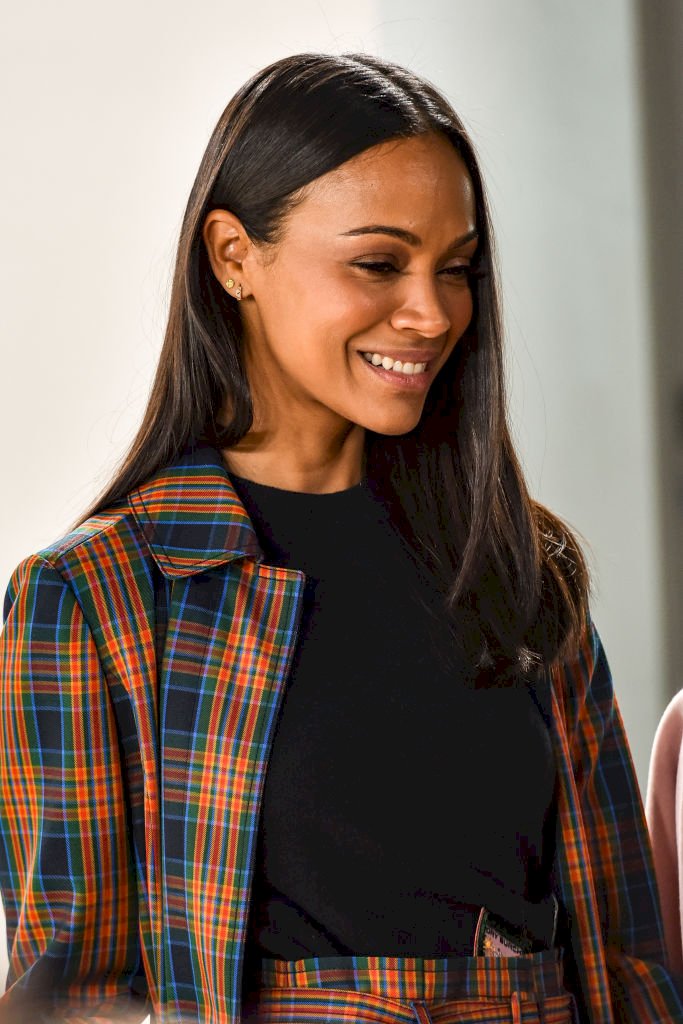 (Photo by Sean Zanni/Patrick McMullan via Getty Images)
The actress likes to keep her routine simple, and the same goes for her face wash. She uses Cetaphil's Gentle Cleanser ($11.48), which is known for being ideal for sensitive skin types.
"I've always used Cetaphil cleanser and moisturizer. My skin's not very sensitive, but because I travel so much, it sometimes reacts to the change in environments."

She told Allure.
Downtime
Zoe Saldana shared a post of her and her husband, Marco Perego, getting up to some cute and silly fun playing with makeup.
And while your schedule is busy when you're being a "Guardian of the Galaxy" or starring in "Avatar", being able to wind down and let your hair loose are the kind of habits that have a lasting effect, not only on your skin but on your whole life.
Lip Balm… But Not Just For Lips
Saldana loves using the Homeoplasmine ointment, which she applies on her lips to keep them hydrated, but she also uses it on her eyelids and cheeks.
The star shared in an interview with PureWow that this ointment highlights her natural glow when she doesn't feel like going for a full face beat.