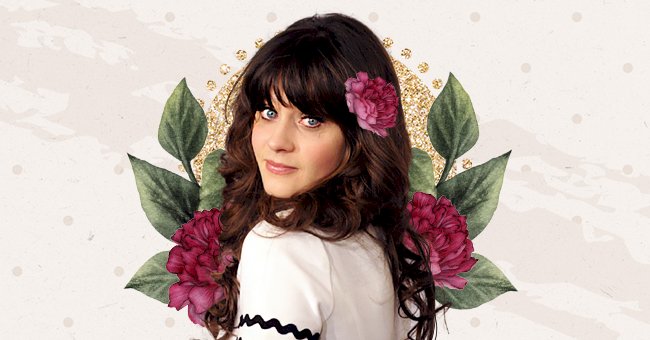 Zooey Deschanel's New App Pays People To Shop Better-For-You Brand
Zooey Deschanel has a new gig! PEOPLE exclusively announced that the actress is now a co-founder and Chief Creative Officer of a new app called Merryfield. Zooey also took to her Instagram to confirm the news while singing praises for the new app.
Zooey understands that everyone wants to shop from sustainable brands in recent times as this is good not just for the shoppers but also for the environment. With her new venture into this app, she is helping the people and the environment.
The app, which was recently released, is available for downloads. However, the android version of the app will not be available till the fall of 2021.
How It Started
On the subject of wellness, Zooey Deschanel has always had a natural desire to help others. She is also the co-founder of The Farm Project, an organization that teaches people about the food they eat.
Not only that, but she is also part of Lettuce Grow, a company that helps you grow fresh produce at home. These show proof that Zooey is looking out for herself, the people around her, and the environment.
When she thinks of the fact that consumers like herself are looking to make healthier and more sustainable choices in their shopping, she knew she had to be proactive and do something about it.
With the app, her passion for making sure that people have access to brands that are free of unnecessary chemicals and safer for the planet has come to life.
How The App Works
The app is said to be fun and straightforward to use. After downloading the app, you get to answer a few questions based on your shopping preferences. Then go ahead to confirm your email address, and you're ready to start experiencing the awesomeness of the app.
Head out to your nearest retailer and start shopping for any of the better-for-you brands listed on the app. Some of the brands found are Honest Company, Beyond Meat, Justin's, and more. After shopping, upload your receipt using the "snap receipt" feature, and you will get to earn points.
Everyone loves to earn shopping points, but we sometimes find that we need to accumulate years of shopping to be able to enjoy the returns on these points.
However, for this app, these points translate to real gift cards that are redeemable at some of the stores you love, such as Starbucks, Sephora, Adidas, Amazon.com, and more. How cool is that?!
Where To Find The Brands Considered To Be Better-for-You
I am sure you are wondering how easy or difficult it would be to find the better-for-you brands. Well, they are not top-secret, and you won't have to give an arm and a leg to shop from them. Zooey indeed came through for everyone.
She understands how much people want access to better, healthier products and is making these to be in reach for everybody. This means that you will be able to find all of the better-for-you brands at retailers nationwide. This takes away the cumbersome search for a product you love and are willing to try.
It is as easy as going to your nearest Target, Walmart, or local retailer to find what you need. Merryfield is already proving effective. The rewards program is a way to encourage people to eat more healthily and make healthier choices.
In addition, when consumers purchase these better-for-you products, they are directly telling their local retailers the exact things they need regularly.