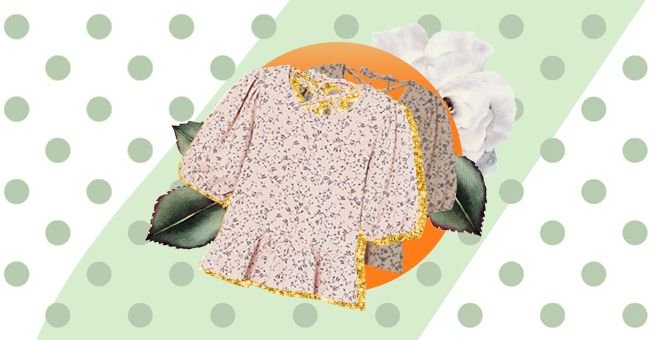 Zoom Worthy Tops To Add To Your Work Closet
Looking good for those WFH video calls can really take its toll on our poor nerves, especially if we're a fan of strolling around the house in loungewear. But with our hottest picks of the most trendy and comfy tops, you will look absolutely great up top!
We have had our fair share of the pandemic ruining our lives, and the worst one has been transforming our homes into workspaces. It's like you're all too comfy in your warmest pajamas but an emergency work meeting pops up out of nowhere, leaving you in a frenzy.
There's nothing wrong with moving around in your tracksuits, jumpers and even those oversized denim jeans that you've only put to use because of the pandemic. But, in order to put up your best possible self for those zoom meetings, your lockdown wardrobe requires a major update. Check out our list of the top zoom-worthy tops worth a place in your work closet.
1.H&M Puffed Sleeve Peplum Blouse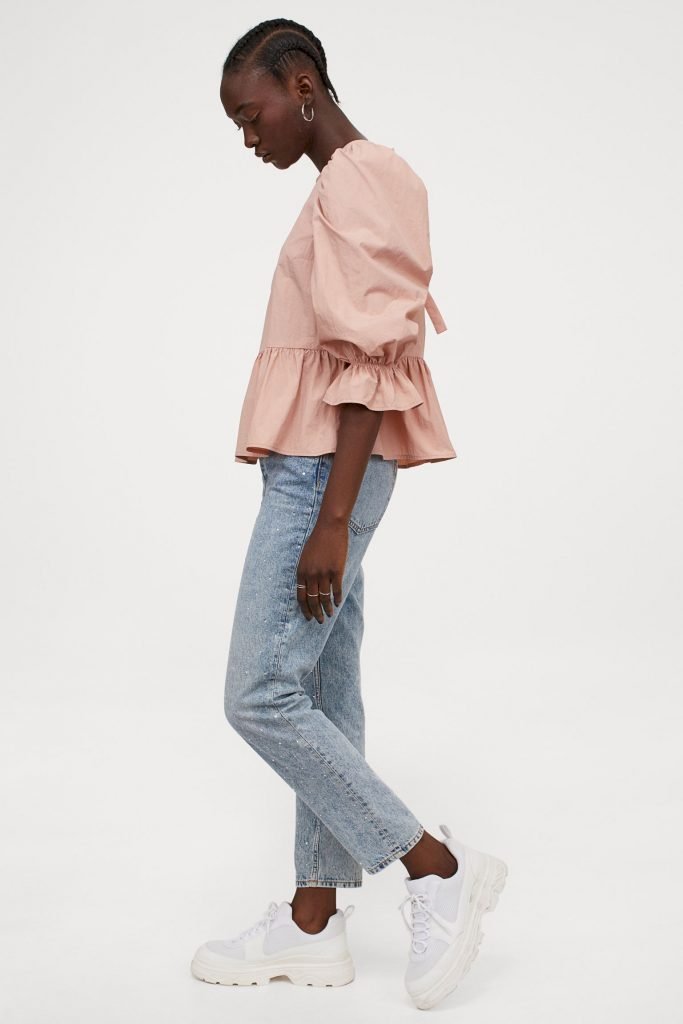 hm
If you're not a fan of heavy materials or embroidered options, this simple yet elegant peplum blouse by H&M is a great option. The puffed sleeves will highlight your bold shoulders so you feel and look more awake on your zoom meetings.
This peplum blouse comes with a round neck and is woven with nylon to feel gentle and soft on your skin. The slight sheen and deep openings at the back and the back of the neck can be adjusted to match your comfort and style. The frill trims will give you the added flare for matching with your favorite denim jeans.
2.Cecilie Bahnsen Asymmetric Ruffled Blouse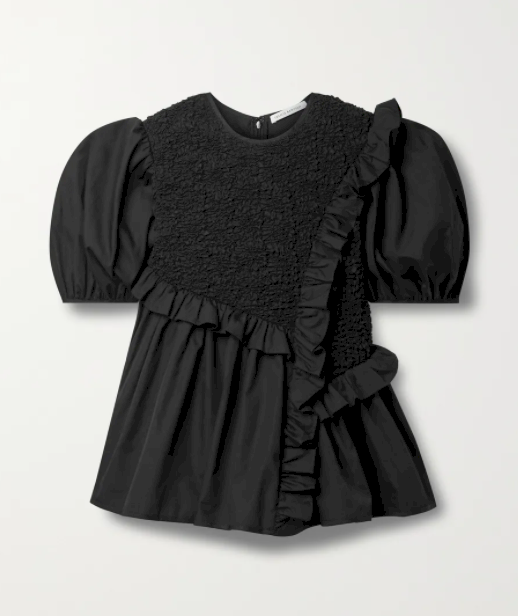 net-a-porter
Cecilie Bahnsen is an established name in the fashion arena, and the brand is known for its premium quality designer wear. This Carlotta asymmetric blouse features in the classic black color, and can be paired with black trousers or jeans.
The cotton-blend poplin blouse comes in an asymmetric body shape, smocked with gorgeous ruffles above the waist that gently fall down more an elegant look. The puffed sleeves are perfect for loosening up your sagged shoulders, so you can balance your work look.
3.H&M Modal Blend Peplum Top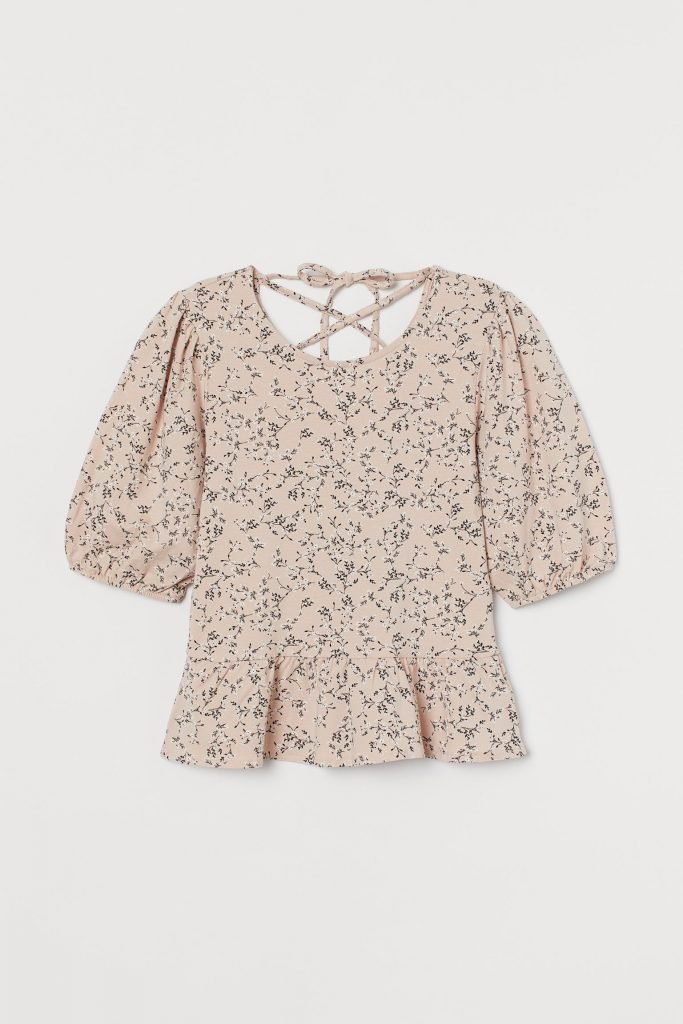 hm
The H&M peplum top is made from cotton and modal blend for and can easily qualify as your comfort wear. This cute jersey top is ideal for prolonged work meetings and can be worn all day and all night long, without feeling uncomfortable.
It features a low-cut V-neckline at the back with lace tie options, so you can adjust your fitting as per your comfort and liking. The short puff sleeves and flared peplum will work on lifting your upper posture for a wide-awake, zoom-ready look.
4.Lauren Conrad Pleat Neck Top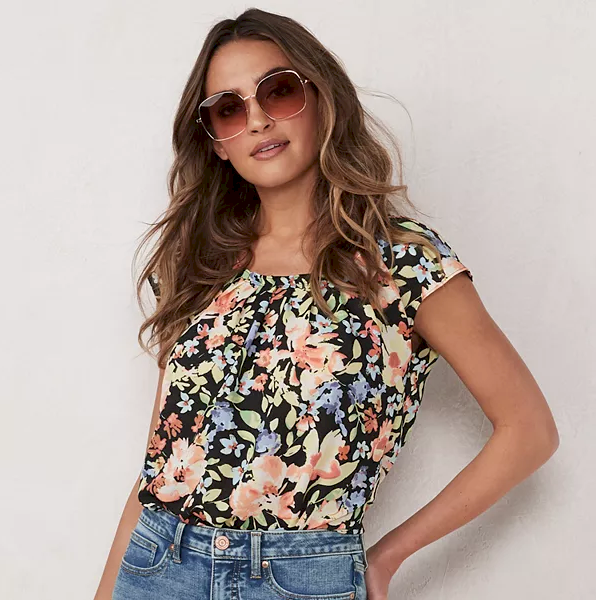 kohls
With this pleated top, you can put your best up top look forward and nail an elegant work style. The floral print on a black base will give you the much needed pep in your step that perhaps you've been missing ever since WFH became a reality.
You also get to choose your favorite color and design patterns, so don't worry if you aren't a fan of the classic black look. The scoop neck and short sleeves will highlight your figure, and in case you do feel cold, hop on a cool hoodie and happy zooming!
5.H&M V-Neck Blouse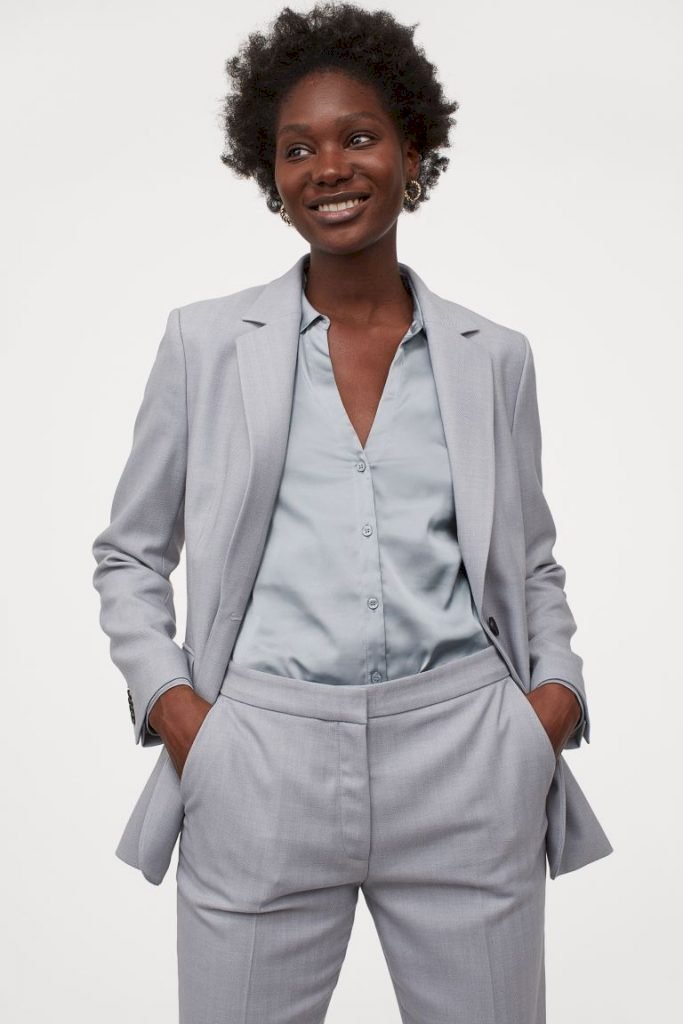 hm
And here comes an option that will help you stay formal and composed, but also feel super comfortable and sophisticated. With this H&M V-Neck Blouse, you are definitely in for one of the most chic work tops you've ever tried.
This long-sleeved blouse contains soft woven fabric, and comes with a collar, front buttons and cuff buttons. You can choose from six different colors, and pull up your most serious, diligent and stylish work self which will leave all your colleagues in awe of your fashion statement.