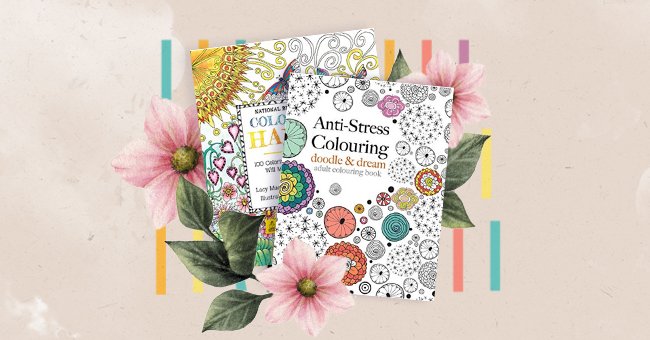 10 Adult Coloring Books Worth Buying During Lockdown
Coloring can bring a surprising amount of calm to you. It's no wonder that more adults have become increasingly interested in coloring lately.
As an adult, you may theoretically be familiar with the benefits of coloring as a practice of presence and meditation to ease stress or anxiety. However, many people are interested but don't quite think it's for them.
Don't knock it till you try it. You may be taken aback by how coloring fits right into your self-care routine and helps you manage stress. It's no wonder more people have become more interested in the activity at a time where the pandemic, among other life stressors, has taken its toll. Check out these ten coloring book for adults to buy to get you through the lockdown schlump:
The Future is Female: Feminist Adult Coloring Book,
This makes an awesome gift for the feminist in your life but also a good gift to give yourself when you just want a moment of escapism.
'The Mindfulness Coloring Book: Anti-Stress Art Therapy for Busy People'
This pocket-size coloring book, by Emma Farrarons, is explicitly designed to counteract the effects of stress and turn it into a moment of relaxation. It's also conveniently handy with its pop-in-your-purse size.
'Anti-Stress Colouring: Doodle & Dream'
It is a collection of imaginatively intricate patterns and is created to facilitate presence by focusing the mind on the current moment with detailed designs.
'Creative Coloring Inspirations: Art Activity Pages to Relax and Enjoy!'
This coloring book has incredible designs that will uplift you with a colorful message of inspiration and encouragement.
'Color Me Happy: 100 Coloring Templates That Will Make You Smile'
This coloring book is authored by art therapist Lacy Mucklow and illustrated by Angela Porter, offers a break from the rat race of daily life. the book is sectioned into "therapeutically-themed chapters."
'The Body Positive Adult Coloring Book'
It is a creative book to celebrate diverse bodies and remind you that everybody is unique and worthy of love and care. There are thirty illustrations included in this book in total.
'Things I Want To Say At Work But Can't Swear Word Filled Adult Coloring Book: Swearing Word Coloring Book'
When the words you wish you could say might get you fired, let them out by coloring them in a vulgar coloring book filled with swear words.
'100 Cities Adult Coloring Book'
We may not be able to go everywhere we wanted and saw all the beautiful cities we had planned to visit in the past year. But you could give your imagination a trip.
'The Calm Coloring Book: Beautiful Images To Soothe Your Cares Away'
Birds, butterflies, flowers, leaves, and trees to de-stress your mind and your body from life's rollercoaster with a beautiful piece of artwork.
'Vogue Colouring Book'
For fashion enthusiasts, there is something special for you. This book features hand-drawn designs inspired by iconic images from the magazine in 1950.