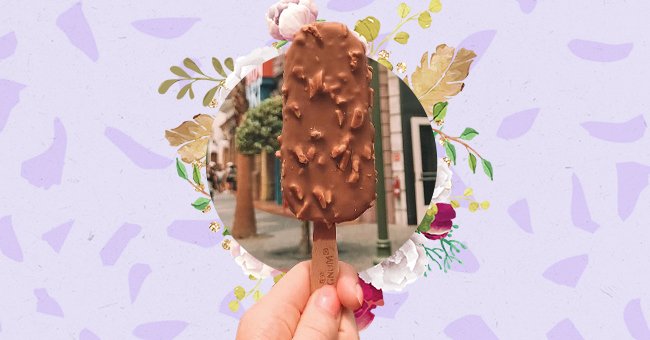 10 Award-Winning Snacks Worth Trying
Chewy or chocolatey. Sweet, salty, or spicy. Whatever you are about, there's an award-winning treat to tickle your tastebuds.
"Cosmopolitan" recently had their first ever snack awards filled with treats of every kind. Knowing how a good old snack has become integral to many "Netflix and chill" days or working from home breaks, we've selected some of our favorites.
Settle your craving once and for all with the best of the best snacks. Here are ten delicious snacks worth getting your hands on.
Magnum Mini Almond Ice Cream Bars
Oh, the mini pleasures. This is the perfect snack to indulge in whilst sitting on your sofa after work or school as you catch up on series.
Nutella
Slap it on some bread, a crepe, a cracker or just go ahead and chuck a spoonful of the chocolatey goodness in your mouth.
Cheddar Goldfish Crackers
Who can possibly resist a nostalgic nibble? Especially when it's salty, cheesy, crunchy, and all-around satisfying for random cravings.
Doritos Nacho Cheese
A great go-to, accessible snack option that you're likely to find in a vending machine conveniently close by. Doritos just never disappoints.
Hippeas Vegan White Cheddar Organic Chickpea Puffs
Hippeas says they add nothing artificial for a yummy vegan treat, and they're packed with plant-based protein goodness and flavor.
Hostess Chocolate Cupcakes
Question: Will yummy, chocolatey Hostess cupcake ever get boring? Answer: Never! These are one of those snacks that you may have enjoyed when you were younger, but they're still worth your attention.
Birthday Cake Drizzled Popcorn
So what if it's not your birthday? But even better if it is. Safe + Fair is committed to being a clean-label, plant-based food company with delicious snacks.
Samyang Carbo Hot Chicken Ramen
If you're one for food that bites back and you haven't tried these instant noodles, you're in for a hot treat. For the more spice reluctant individuals, proceed with caution.
Starburst
Ooey, chewy, fruity, and conveniently packaged goodies. Of their snacks, the brand appropriately says they are "Unexplainably Juicy."
Topped Tiramisu
Ben & Jerry's Mascarpone ice cream with espresso fudge chunks and a delicious chocolate topping. This pairs well with reruns of your favorite reality TV program.