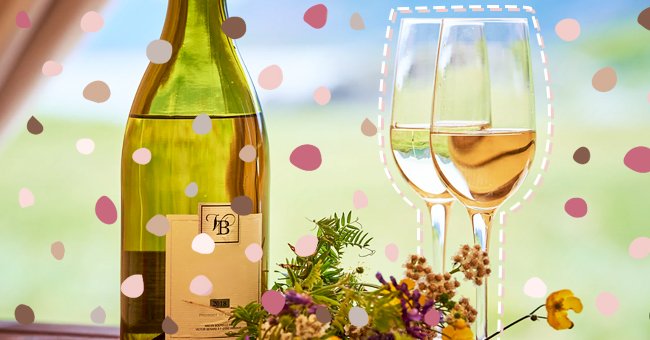 10 Budget-Friendly & Romantic Date Ideas
A date here and there may turn up the heat in your relationship, but they can end up burning a hole in your pocket. Don't let the piggy bank stop you from doing something meaningful with your romantic interest.
There's more month left than money and your purse is begging you to stay home . You still want to be able to go on a special date with a special someone.
A tight budget doesn't have to stop you from doing something nice with your boo thang. Here is a list of 10 budget-friendly and romantic date ideas.
1. Go Hiking
If both of you are independently into that sort of thing, go for it! ONLY if you're both about it because hiking can be a lot, okay.
Find a safe trail that's easily accessible for the two of you, pack some refreshments like orange slices or snack bars and water, and head on up that trail. It will make for an exciting budget-friendly date
2. Volunteer Together
Sign up to serve at a soup kitchen, a book drive, an animal shelter, plant some trees, or take part in another local initiative to make a difference in your community. There's always someone who could do with a helping hand.
It's also a little bit cute and heart-warming to see your person interested in doing their bit. Maybe you turn this into a regular habit that you do together.
3. Take a Drive
Just drive. Hey. Hit the ol' open road and see where that takes you. Don't go off too far and end up in a back-road where no one goes.
You can even hit the road without a car and just take a romantic stroll. Let the sunrise/sunset provide the perfect backdrop for you two lovebirds.
4. Do a Puzzle
You might as well since you and your boo already fit together like one, am I right? It can be pleasant figuring a puzzle out for a date.
Show each other just how to complete each other for a perfect afternoon in. Okay, I'm going to stop now before I take the puzzle puns too far.
5. Play a Video Game
Video games are incredibly fun with your honey-bunch. Fun fact: they're also great for your sex life, which is an added bonus!
Some fun 2-player games that may be ideal for a romantic pair include Fall Guys, where you can play against one another, or you can play a co-op like Lego Stars Wars alternatively, for the more serious gamer couple, play Call of Duty. These can be serious fun for hours-on-end.
6. Build a Blanket Fort
Embrace your inner kid and build a blanket (or pillow) fort inside for a cozy, low-key date night. You can build it big and make your inner child proud, or you can make it small and comfy for two.
When you're done, the two of you can hang out in your secret fort, and then you can have some more fun tearing it down.
7. Watch a Movie Franchise, In Order
The Marvel films, X-Men, Star Wars, or Harry Potter are a few films that are always worth a rewatch. There are many films that you can watch with the lover bear of your heart, in order.
Please note, the order of some of these films may be a contentious point, so tread carefully when suggesting an order. With that being said, if 'chronologically' isn't how your lover wants to watch Star Wars, chuck the whole bae away, now.
8. Get Lost On Wikipedia Spirals Together
Start on different pages and see how many in-article links clicks to get to the same page. Get sidetracked by all the fascinating things there are to see, that's 100% okay!
You could do a similar thing on Reddit or YouTube. The internet is a vast network. See just how deep you guys will go down the rabbit hole.
9. Write Out Your Goals
This one may be ideal for a particularly serious relationship. Perhaps there are some places that the two of you would like to visit or some milestones you want to achieve together?
If the relationship is new, share what you both want to get out of this year and offer support for each other's hopes and dreams. Penning your relationship goals may help bring a little bit of intention into your relationship and figure out if you're both here for a good time and a long time or if it's just vibes.
10. Make Each Other Playlists
Music is a powerful thing. Sometimes it can say the things you are feeling or set the background track for your morning or chores.
Make a playlist for each other. You can make the playlist theme or genre-specific to fit specific tasks during the day or for your future drives or hikes.