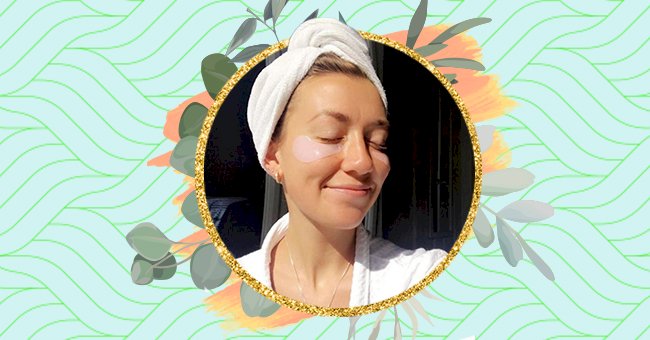 Exploring 'Makeupfulness': The Combination Of Makeup & Mindfulness
While applying makeup has pretty much been a part of our glam-up routine, research has proved its strong linkage to decluttering our minds. So the next time it takes you forever to perfect your winged eyeliner, breathe in and find solace in the process.
For a long time, people have attached a negative stigma with the institution of using makeup. However, things are slowly beginning to change as we're becoming more aware of the therapeutic nature of the products we use as part of our beauty routine.
The coronavirus pandemic has shifted our perspectives greatly, and we are now more in tune with our inner selves. For anyone fond of applying makeup products and also wanting to slide in some mindfulness-induced "me time," here are a few thoughtful things to keep in mind.
Focus On How You Apply Makeup
Applying makeup is an art, and every stroke requires focus and precision. However, instead of hurrying up the whole thing, it is best to take your time and direct your attention on each and every step you're following.
Another tip to keep in mind is choosing to be present - mind, body and soul while you are tending to your beauty care. You can follow a set pattern even as you do your face makeup, starting with your eyes and moving onto your facial contours and lip color.
Get In Touch With Your Senses
Our skincare routine also provides an excellent opportunity to tune into our senses. For instance, when you're applying a facial cream, close your eyes and feel the gentleness of your hands and fingers sliding down your face.
You can also practice some deep breathing while you get handy with your beauty products. Appreciating your skincare experience will help make you feel fresh, light and happy, and the positive effects will show on your face.
Prep Your Lips For Some Positive Talk
Get a little playful with your lip color, because it has the power to reflect your inner vibes. If you're feeling low, try to wear a bold and bright color for a change, and then see how the vibrance will take over you.
While applying lipstick, focus on the depth of color which will make you feel more upbeat. In case you're not a fan of loud colors, opt for softer tones that offer you a tranquil respite and bring out the best in your personality.
Opt For Soothing Scents
The way you smell can speak volumes about the vibe you give, but it's also about how you feel while wearing a particular scent. Choosing scents that give a sense of calm and help relieve anxiety is something we have never looked for before. Better late than never.
"Any time you can engage the senses it will soothe anxiety. Lavender is a soothing scent, as is rose, coconut, sweet orange, and jasmine."

says Sanam Hafeez, PsyD, an NYC-based licensed clinical psychologist.
Stimulate Your Mind With A Skin-Care Routine
Consistency is the key to achieving anything in life, and makeupfulness calls for the same. Start with a morning skincare routine right from stepping in to take a shower and applying your moisturizer, serums and day cream to get on with the rest of your day.
Unwind yourself with a little workout plan and meditate to soothe your mind and body. Your nighttime routine should include washing your face and applying all the products that will keep your skin moisturized and prepped up for tomorrow.