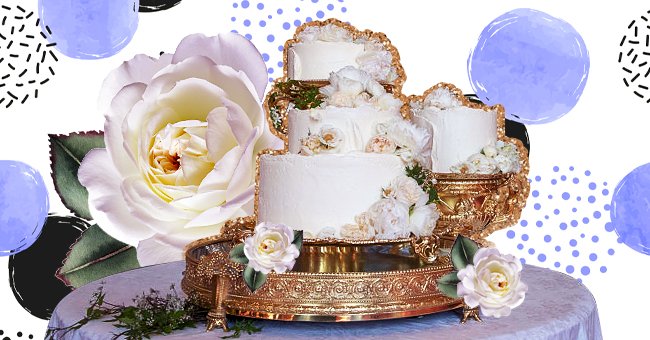 10 Delicious Instagram Worthy Cakes
Nom-nom-nom. But For the eyes. From tsunami to floral cakes, these confectionary creations will look amazing on your Instagram feed.
Many of us have found ourselves adopting new or reigniting our passion for the lost hobbies. Baking has been one such trend that many have picked up recently, and they're becoming increasingly creative and pretty to look at.
These cakes are a treat not only for the tummy but also for your eyes. For those who love to try out all the cute looking trends that are bound to wow, these cakes are it.
Striped Cake
Bring color and vibrancy to your table with a colorfully striped cake. If you're hosting some mates or family, it's sure to be a hit!
Floral Cake
Spring is slowly but surely making its way back around. What's screams "spring's here" louder than flowers and even better if they're all over a delicious treat.
Ice Cream Decorations
These ice cream decorations on a cake look adorable. You can even try them out on cupcakes if that's what you're going for.
Black Buttercream
Geode and crystal inspired cakes have been trendy for a while. Here we see black buttercream incorporated to create a beautiful, mystical masterpiece.
Tsunami Cake
This viral trend has been all over Instagram and TikTok feeds. Remove the plastic covering and watch the icing cascade's ooey-gooey goodness over the side of the cake. Very Instagrammable indeed.
This cake looks so perfect; you almost just want to display it on a pedestal to be adored by all who see it and never cut into it.
A Very Berry Affair
Herein with some inspiration for th month of love. Vanilla and strawberries, and chocolate are appropriate for this time of the year, and so is this cake.
Cake Jars
A cake? In a jar? Crazy, but also cool. This trend also brings a bit of a twist to communal eating in a fun, aesthetical way if you're planning on hosting.
Chocolate and Pistachio
If your mouth wasn't watering before, it surely is now. This cake plays around with layers and textures of chocolate and pistachio.
Fairytale-Inspired
Invoke some nostalgia and make your inner child jump for joy with a fairytale-inspired cake like this adorable "Sleeping Beauty" cake.