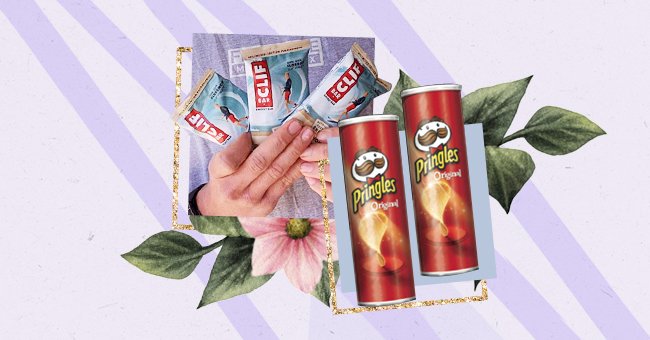 10 Foods That Are 'Accidentally' Vegan
Just because it doesn't say 'vegan' in the package, it doesn't mean they can't be animal-friendly, right?
All the vegans in the house, raise your hands if you love being surprised after scanning and reading through a food package label and find out that it's vegan. Finding out that Pringles and spicy Doritos were vegan was an exciting surprise.
But what makes a food "accidentally vegan"? Anything that isn't labeled as 'vegan' wasn't created to enter directly into the vegan market, but they do so as they don't list any ingredient that is animal-sourced. That said, we will happily list the ten foods that are vegan by chance.
Clif Bar
Most of the Clif Bar products are vegan, apart from the peanut butter and honey with sea salt flavor. These energy bars are made with a blend of organic rolled oats, sugar, and vegan protein sources. From dark chocolate to a coffee collection, Clif Bar offers eight different flavors.
Pringles Original
The original recipe of one of the most famous potato chips (and in my opinion the most delicious too), the renowned red can offers a vegan-friendly list of ingredients. Just be aware that once you pop, it's hard to stop after just a couple of chips!
Nature Valley Bar
Mostly sweetened with honey, The Nature Valley dark chocolate & nut chewy trail mix granola bars are totally dairy-free and have corn syrup instead of honey. Some of the other flavors are non-vegan so make sure to read the label first before eating yours.
Oreo
Even though there was this debate around Oreo being vegan or not, their FAQ page said that they might have traces of milk as they're processed in a plant where other products are made with dairy. However, the milk cross-contact is likely to be very small. If you don't have a milk allergy, you're safe.
Skinny Pop Corn
I love to binge-watch Netflix savoring a bag of popcorn on a Sunday evening. Skinny Pop saved my Sunday hobby with this low-calorie popcorn that is made with non-dairy cheddar flavor. The best thing about it? It's GMO and gluten-free and it has no artificial ingredient!
Spicy Sweet Chilli Doritos
Unlike the other Doritos typically with added cheese flavor and dairy ingredients, the Spicy Sweet Chilli Doritos is made with sugar, spice, and MSG. A quick and easy option for your vegan-friendly Mexican dinner.
Ruffles Original
Another famous chip that is vegan-friendly. Ruffles' ingredients list is quite simple and composed of mainly just potatoes, vegetable oil, and salt, plus some other food preservation. The Ruffles with the barbecue flavor is also vegan, by the way.
Twizzlers
Are you in a sweet mood? You can safely reach for Twizzlers if you're vegan. The company doesn't use animal-sourced gelatin to give it a gummy texture. Instead, they contain a combination of cornstarch and other stabilizers to give them the 'gummy bear' touch.
Kettle Brand
Because potato chips are so yummy, we've added another delicious option to the list. Many Kettle's chips flavors are vegan: backyard barbecue, jalapeño, pepperoncini, red curry, roasted garlic, sea salt, sea salt & vinegar, spicy Thai, Sriracha, and unsalted.
Ritz Crackers
Those who love crackers and are on a vegan diet can resort to Ritz Crackers without being worried. These classic crackers are dairy-free and egg-free. In the ingredients list, you will find vegetable oil, sugar, and salt for flavor.