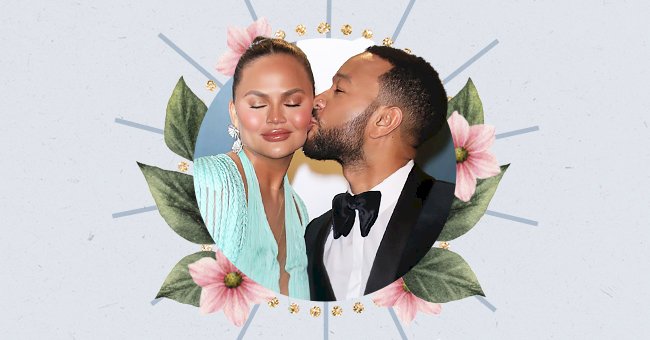 10 Relationship Tips To Learn From Celebs
You have just returned from your honeymoon, the wedding vows you exchanged are still fresh in your mind, and there are only a few wedding favors left to distribute to the guests to whom you were unable to deliver them in time.
Many people think that marriages between celebrities are different from those between ordinary people. It's true! Famous people are constantly under pressure from the media, and their lives unfold in front of the public, not to mention the enormous temptations that show business offers.
In short, it takes a lot of research to find a lasting marriage in Hollywood. Some fundamental and vital ingredients cement the relationship and make it solid, shockproof: respect, desire to be together, esteem for the other.
1. Communicate
Communication is key to having a happy marriage. We talk about successes, satisfaction, and less pleasant things, such as problems of various kinds, frustrations, or critical decisions to make.
Having chosen the type of paper for the wedding invitations will now seem like a joke: real life begins, and you can face it better in two.
2. Do Activities Together
Everyone has their passions, but finding some common ones is the key to a happy marriage. Simple things are enough: picnics or mountain hikes, walks in your favorite street, small hobbies, sports. These are all ways to spend pleasant moments together outside the frenzy of everyday life. An actual trump card to be peaceful together!
3. Travel
Traveling opens the mind and strengthens the relationship that you both will consolidate with unforgettable memories and experiences. Discovering new places together will allow you to collect beautiful photos you can relate to years later. Also, you will have the opportunity to get away from everything else to dedicate yourself only to your partner.
4. Preserve A Personal Space
Preserve a passion or a pastime to be cultivated independently. Carving out a space for yourself is crucial. Altogether canceling one's personality by pretending to do everything as a couple would be a mistake. You will no longer be exciting, and above all, you would risk invading the other person's freedom.
Whether it's Crossfit, yoga, gardening, an aperitif with friends, or a beauty treatment, it doesn't matter: the important thing is to have moments for yourself to improve things as a couple.
5. Value Intimacy
Do you remember that time when you were preparing DIY wedding place cards and ended up doing something else? Intimacy is one of the fundamental rules for a happy marriage, but daily routine may make you miss this.
Surprise each other by keeping the passion high, welcome your partner back from work with a romantic atmosphere: soft lights, candles, flowers, and nature will do the rest!
6. Learn To Apologise
Admitting your mistakes is the first step in not repeating them, and apologizing to the other is the best way to stay close to your partner and end an argument, something that during a marriage is quite natural to have.
7. Know When To Let Go
Have you wanted at all costs original wedding favors, creating endless discussions? Given the result, wouldn't it have been better to let it go? It is often not worth pitting on particular issues, whether they are essential or not.
Leave room for dialogue and understanding, and couple harmony will benefit: it is one of the best tips for a happy marriage that you can ever have.
8. Face Your Problems Together
Help each other with problems: an external point of view often helps to untangle even the most tangled skeins. By constantly relying on one or the other to solve problems, you will develop an awareness of the strength of your union.
9. Protect Your Habits
There are and always will be things to do: work, home, various commitments, errands. Make sure, however, to reserve time for your daily rituals such as breakfast together or an herbal tea before bed, the weekly aperitif at your favorite place, or the evening on the sofa watching TV series. If the world falls, your habits are sacred and inviolable.
10. Avoid The Typical Phrase "I'm Just Like That"
Being natural is fine, but if you have habits or attitudes that would objectively annoy even the quietest of people, try to work on them and polish these behaviors without giving up your personality. This is an essential concept.