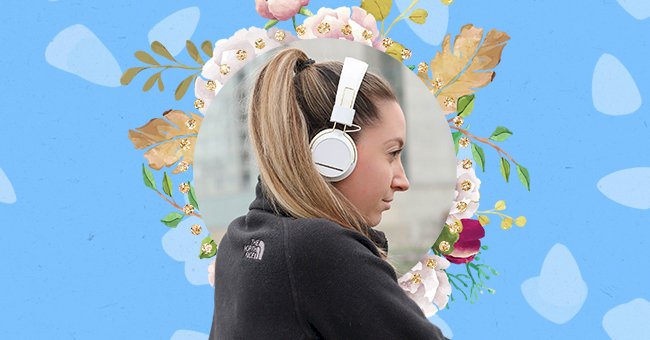 10 Songs To Add To Your Workout Playlist
Keeping your motivation to work out is a lot easier when you've got the right song to get you feeling like Rocky in the gym.
Having the appropriate tools to get the job done can be a motivating factor in and of itself. It's like that jolt of motivation you feel after getting a great pair of leggings that make you want to go out and do something active.
The same goes for the right playlist. Here are ten songs to get you amped and keep you motivated to (appropriately) push yourself.
'Sicko Mode' by Travis Scott
For those days when you're in the gym and ready to go full throttle, could there be a more appropriate song than Sicko Mode?
'Good as Hell' by Lizzo
'Good as Hell' by Lizzo
"Baby, how you feeling? *Feeling good as heeelll*" Sound like the perfect lyrics to a good day and an even better workout session.
'7 Rings' by Ariana Grande
If this is not the perfect manifestation song, who knows what is? You have a goal, you see it, you want it, and boom, you've got it. It applies so well to a workout.
'American Boy' by Estelle and Kanye West
The perfect tune to set the tone of your easy morning jog or rollerblading to as you confidently belt out the lyrics in your head or out loud if that's your thing.
'Jumpin Jumpin' by Destiny's Child
If you're going to turn a regular exercise session into a mini party, it might as well be jumping, jumping, with Destiny's Child, am I right?
'Yoga' by Janelle Monae and Jidenna
Let your booty do that yoga or another exercise, that is. This song is the perfect combination of sexy and confidence to get you fired up for those squats.
'Bad Guy' by Billie Eilish
It's quick and happy, dark but catchy. It's just an excellent song to add to that playlist to make you feel pumped and ready for action.
'Vossi Bop' by Stormzy
A song with dance is inherently going to have the rhythm that someone would want to move to. If your exercise includes dancing already, it's a bonus.
'Power' by Kanye West
Taken off of Kanye West's "My Beautiful Dark Twisted Fantasy" album, "Power," the handclap beat is one of his most motivating anthems.
'Nonstop' by Drake
Drake said: "it's Rollie, not a stopwatch. S⁠— don't ever stop." It sounds like that push you need just while contemplating whether you should continue on the treadmill.