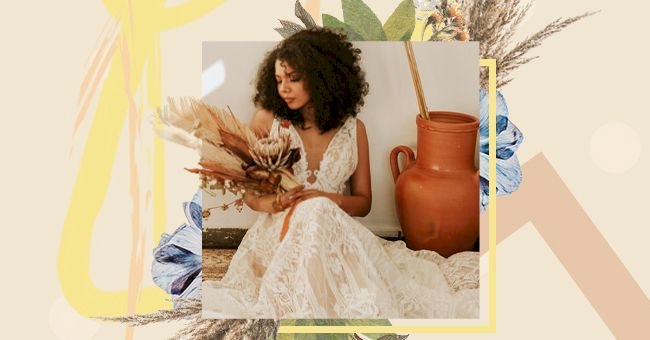 10 Wedding Trends To Expect This Year
The current pandemic has left its mark on weddings. While some wedding traditions have been left unscathed, how we hold ceremonies has changed. As 2021 proceeds, newer wedding trends have come along with it.
According to experts, expect to see the rise of smaller guest lists, mini food items, D.I.Y, and much more instead of more traditional fanfare. Additionally, COVID-19 has changed the way celebrations will be held for the foreseeable future.
Weddings are still being planned as couples seek to rework their upcoming nuptials. While others may be lost for a plan, creativity appears to take the cake. Below are the top ten wedding trends to expect this year.
Decor
Move over shabby chic; the industrial design revolution is here. Expect to see a lot more greenery arranged around industrial arcs. Furthermore, many couples are now swapping the country chic for warmer tones with splashes of color.
Also, a lot more couples are opting for dried florals over fresh flowers to save on costs. Moreover, the advent of COVID-19 has brought smaller ceremonies has seen a rise in outdoor weddings. As such, decor has been leaning towards fresh and natural.
The Dress
Brides are also using the opportunity for smaller weddings to get experimental with their fashion. Jess Kay of the Own Studio has said brides are ditching the traditional gown for suits or shorter designs.
Moreover, runways have debuted billowy designs with puffy sleeves and shorter dresses. You can also expect to see more brides going the rental route to cut costs. Again, due to the pandemic, the rise of virtual try on's is gaining popularity.
Virtual Ceremonies
On the topic of virtual technology, 2020 saw the rise of virtual ceremonies as couples seek to keep themselves and their loved ones safe from the COVID-19 virus. 2021 will see a rise for these virtual weddings.
Their popularity does not seem to be waning any time soon. Many predict the trend will persist as sit solves transportation constraints. Virtual invitations are the perfect choice for family members or guests who reside too far to attend the actual wedding.
Marquees and Mood Lighting
Outdoor is the name of the game. The surge of outdoor weddings results from health measures set in place due to the pandemic. In a move to avoid closed spaces, experts see more couples opt for outdoor weddings, thus expect to see more marquees.
Small denotes intimate, and couples are preferring romantic lighting outdoors to set the mood instead of the ballroom. Draped tents with exposed or vintage lighting will elevate the whimsical or fairytale-like mood.
Weekday Weddings
Another trend 2021 brings are weekday ceremonies. According to The Knot Real Weddings study, 1 in 3 weddings was held outside of Saturday. Additionally, Bridebook released their findings, placing a 57% drop in Saturday weddings, with only 11% held on Sundays.
The smaller the ceremony, the lower the costs; according to Darry Wilson of D'concierge events. Wilson explained vendors offer weekend and weekday rates, with weekdays being much cheaper. So if you have been thinking of that Thursday wedding, go for it.
Brunch Weddings
Its not just wedding dinners or lunches. It's time for brunch. Fire up the bloody mary's and Mimosas; wedding parties now prefer holding a brunch. With outdoor weddings on the rise, couples are now adding brunches to that fresh outdoor feel.
Brunches take advantage of the daylight and allow guests to retire later for another get-together or have an afternoon siesta later that day. Another unique spin is getting your cocktails prepackaged so your guests can get them to have later.
Your Own Spin
Despite what is hot in 2021, do not feel any pressure to adhere to the trends. For the most part, weddings are an extension of your personality, so do not be afraid to break the rules and adapt your vision to the event. It is yours to enjoy.
2021 has brought about creative solutions. Think mismatched seating, weddings packed with activity, less traditional wedding registry gifts, and the rise and rise of D.I.Y. You could even be spontaneous and ask a celebrity to sing over zoom. The choice is yours.
Elopement
Elopements will be big in 2021. According to planner McCord Jones, couples are planning smaller affairs and small venues. Moreso, rather than the headache of downsizing due to COVID-19, couples are opting to marry first and party later.
The rise of elopement is also due to the high cost of holding lavish weddings. A smaller function give the couple more time to take epic photos due to the flexible nature of smaller weddings. Try it out and save a buck.
Extended Celebrations
Extending your wedding celebrations to a week or a couple of days may be the new normal. The trends of extnded celebrations has seen couples skip out on a large reception and opt for smaller parties with different groups.
Think barbecues with the family oor an afternoon tea the dy after. Th trend is learly a direct result of families being apart. As a result, many couples are creating more opportunities to be closer together with their nearest and dearest.
Non Traditional Food
Food trends have not been left behind in 2021. Wedding planners are seeing a sharp drop in buffet options. Buffet means uncovered food, shared utensils which might make hygiene during the pandemic an issue.
Plated dinners, food trucks are making a big comeback. Mini food is also steadily rising. However, some couples are choosing to have a champagne and cake reception. Cakes are also getting smaller as more couples opt to have mini cakes for guests.