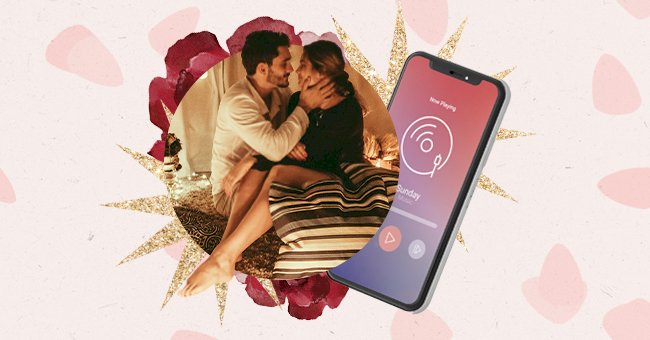 12 Songs To Set A Sexy Mood For Date Night
From movie scenes to acting out a music video in your head (we know you've done it), music is the ultimate mood enhancer. Therefore, if you are looking for a sexy mood-setter, a great playlist can elevate your sexual experience with you and your partner.
Your playlist doesn't always have to include explicit sexual songs if they are not for you. You can also include fun jams that aren't serious to lighten-up the mood. Alternate between slow beats to songs with a faster tempo to dictate the pace between the sheets.
Don't kill the vibe by letting the wrong song come up. The list below is an assortment of different genres to spice up your bedroom game. Without further ado, here are some seriously sexy songs you need to add to your bedroom playlist.
"Pony" by Ginuwine
It would be best if you put this on your playlist as it is an all-time classic. The seductive vocals and 90s slow beats on this song will instantly set the mood. We also have Channing Tatum's hot body rolls in the film Magic Mike for making this song sexier than it is.
"Get You" By Daniel Ceasar Feat. Kali Uchis
The lyrics of this song are so sensual; you have to play it with your partner. Daniel Ceasar manages to capture the intensity of romance with the slow beats and his deep voice. All you need is a couple of candles, a good amount of passion, and let this song work its magic.
"Feelin' Myself" — Beyoncé and Nicki Minaj
Just because it's bedroom time, it doesn't mean it has to be you and your partner. This would be a fantastic song for a solo play. After all, the song was sung by two powerful women, empowering you to give yourself the pleasure you need.
"Shallow," by Lady Gaga and Bradley Cooper
We have to warn you; this song might melt your speakers. The chemistry by these two artists is so remarkable that the song is pure gold. The lyrics are intense, making it the perfect song to play while having a sweaty session or even doing basic household chores.
"Sexual Healing" By Marvin Gaye
Marvin Gaye's voice can sing you into the mood; therefore, why not let him. This classic title is full of soul and funk, making it a seasoned gem. Also, the lyrics are pretty literal, perfect for a romantic session with your partner, so why not?
"I'm a Slave 4 U" By Britney Spears
If it's a bedroom playlist, pop songs with people singing at their top of their voices are a big no-no. Therefore, this title is perfect for setting the mood with Britney's sultry voice. Let your partner take control with this whisper singing track.
"Redbone," By Childish Gambino
This title is pure gold. Firstly, the tempo is minimal, helping you and your partner stay on beat between the sheets. Secondly, this jazzy hit addresses different themes of love and lust, perfectly setting the mood. Consider placing it within the top five songs of your playlist.
"Often" By The Weeknd
If you want to get laid by your partner consistently, play this song often by the Weekend. Don't get us started on his seductive voice, as it can make you feel extra good during sexy time. If you're not a fan of this track, try other Weeknd songs and decide which is best.
"I Put a Spell on You," by Nina Simone
When the intro begins, your hair will rise with this jazzy tune. This song's theme is possession, and Nina Simone manages to portray it perfectly with it this love ballad. Also, take note as she's giving you tips on flirt with a man by maybe casting a supernatural spell?
"Kiss It Better" By Rihanna
A sexy song playlist is not complete without a Riri song. This song is about giving yourself to your partner entirely, making it the perfect number to play to set the mood. From sensual lyrics like keeping you up all night, your night will quickly transform into a sweaty one.
"Señorita," by Camila Cabello and Shawn Mendes
If you agree these two are couple goals, you need to add this song to your playlist. They whisper sweet nothing to each other in this track, making it the perfect song to set the mood. It would also be an ideal tune to play when on vacation with your s.o.
"My Humps" — Black-Eyed Peas
Sexy time doesn't always have to be full of serious songs. Make it fun with this old-school jam from Black Eyed Peas. This song will have you and your partner laughing out loud at the cringe lyrics while you enjoy your steamy session.