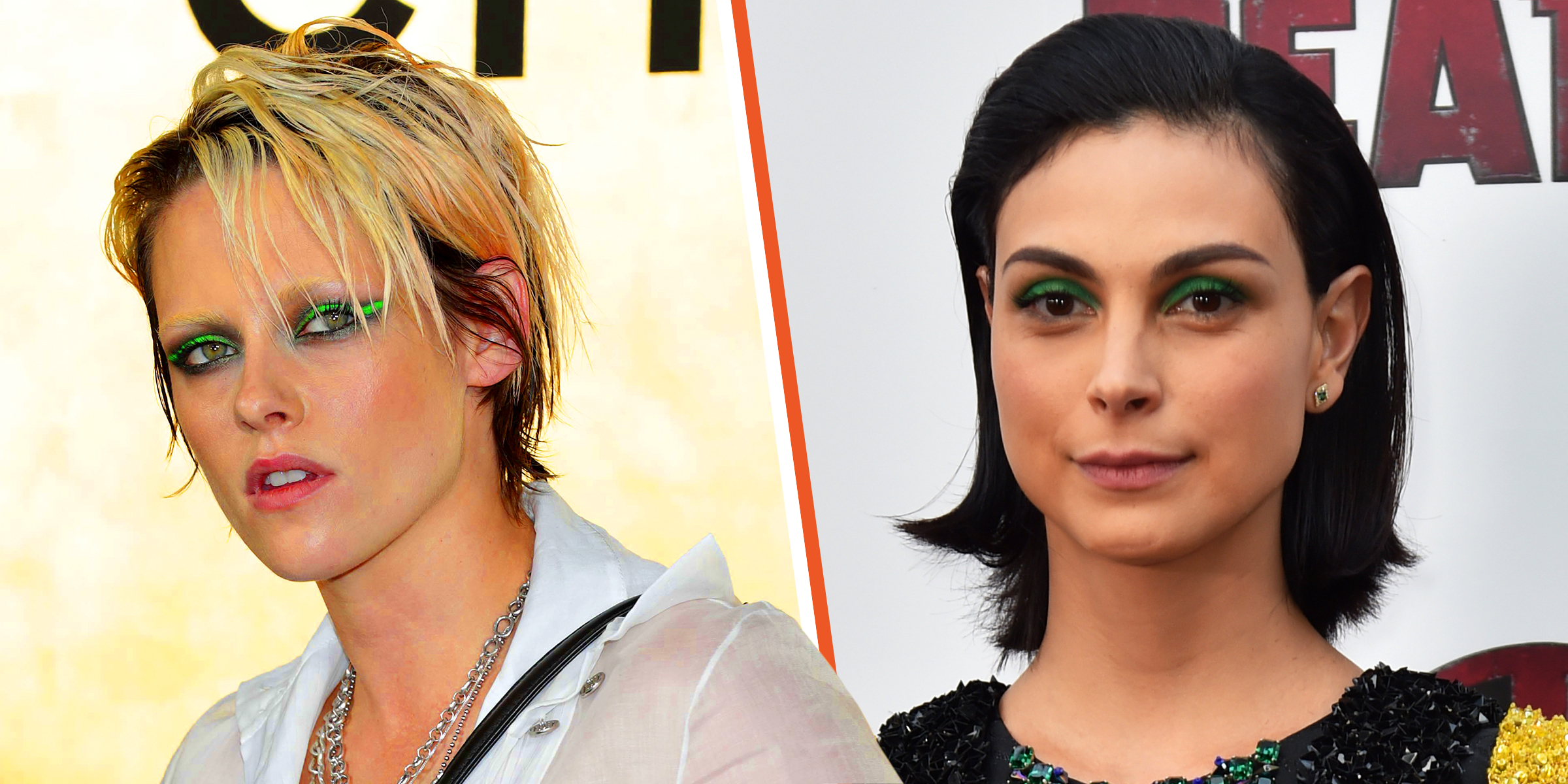 Kristen Stewart | Morena Baccarin | Source: Getty Images
4 Ways to Wear a Neon Green Eyeshadow Look – Inspiration Ideas

The neon green eyeshadow look is a bold and daring statement that can elevate any makeup. From subtle accents to full-on electric glam, there are numerous ways to incorporate this eye-catching shade into your makeup routine.
In the makeup world, 2023 is about taking things to the extreme with no in-betweens. According to creative beauties, you can either take the minimalistic route or the maximalist one.
This year, the trend is experimenting with bold colors and creating looks that turn heads. And what better way to do that than by incorporating neon green eyeshadow into your makeup routine?
The neon trend has been going strong since 2019 when celebrities started wearing it on the red carpet. Kristen Stewart is one of the stars who wore neon green eyeliner at an event, and since then, neon green has become a staple color on the runway and in makeup looks worldwide.
It's a bold, eye-catching shade that adds instant color to any makeup look. When it comes to incorporating neon green eyeshadow into your makeup routine, there are several ways to do it. Feel free to experiment with different textures and finishes.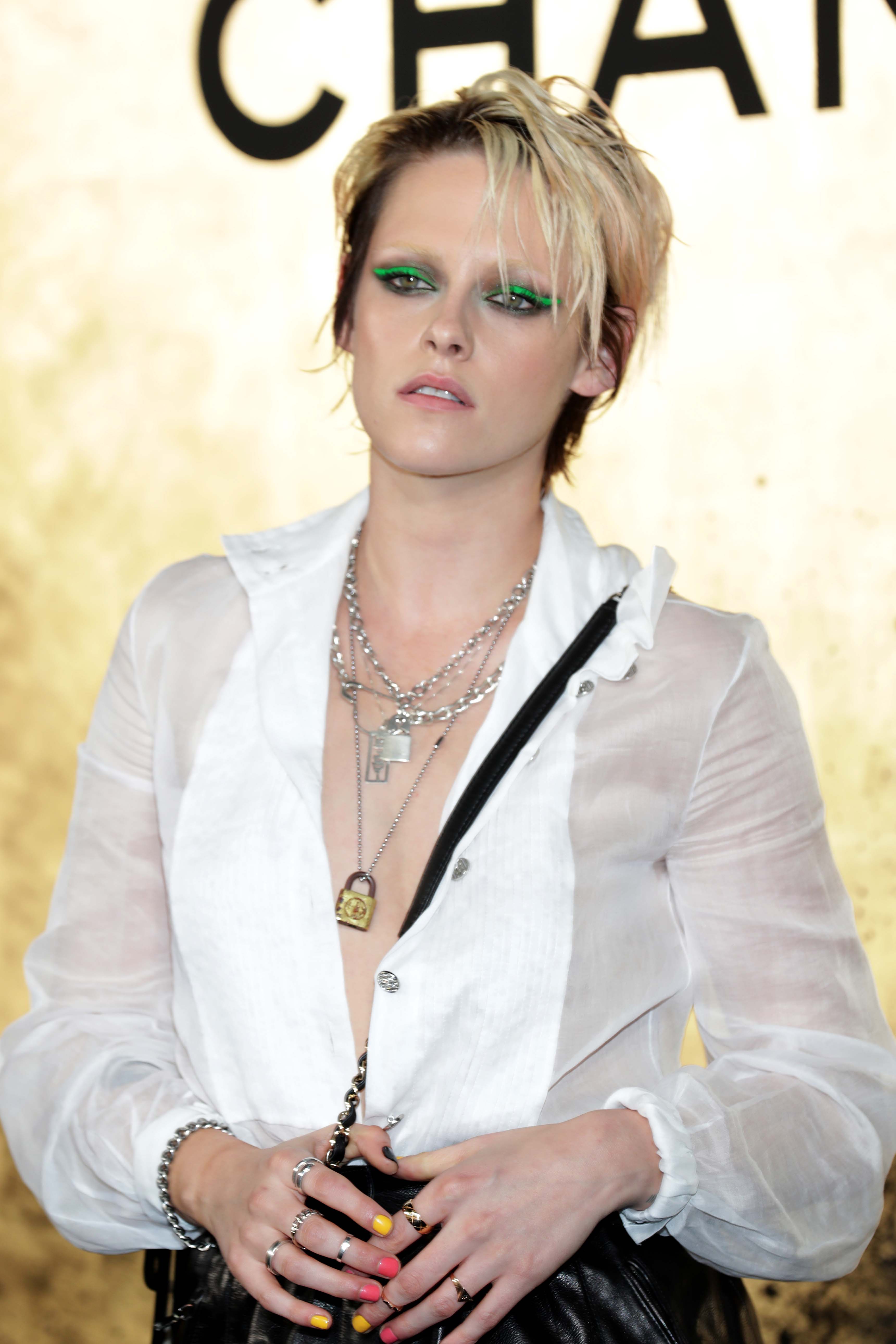 Kristen Stewart at the Chanel Metiers d'Art show on May 28, 2019, in Seoul, South Korea | Source: Getty Images
Strictly Upper-Eyelid Neon Green Eyeshadow Look
One way to wear neon green eyeshadow is to have a strictly upper-eyelid look. This style is about creating a bold, high-impact statement, which means not settling for lime green, as you want your eyelid to glow when it's dark.
This eyeshadow color is perfect for festivals and parties. This look works particularly well for darker skin tones, as the bright neon green pops against deep skin tones. However, remember to keep the rest of your makeup simple to let your neon green eyeshadow shine.
Neon Green Smokey Eye Look
The neon green smokey eye look is perfect for those who want to make a statement with their eye makeup. To achieve this look, begin by prepping your eyelids with an eyeshadow primer, and how dark you want the result will determine the different shades of green you use.
You can start by applying a light neon green eyeshadow all over the lid before creating the smokey outer corner using a darker neon green shade and blending correctly to create a seamless transition.
For extra drama, you can add a touch of glitter or shimmer to the center of the lid. Finish the look with black eyeliner and mascara to define the eyes and make them pop.
Layered Cat Eye with Neon Green Eyeshadow
A layered cat eye with neon green eyeshadow is a bold, edgy look that combines the classic cat-eye shape with a neon twist. To achieve this look, create a classic cat eye using your preferred eyeliner color on the upper lash line.
Once the shape is defined, apply a neon green eyeshadow on the liner, extending it upwards towards the brow bone. Blend the edges of the neon green eyeshadow into the crease, creating a gradient effect.
Add a pop of shimmer or glitter to the inner corner of the eye and under the brow bone for added drama. Finish the look with a few coats of black mascara and a lip color of choice to complete the statement-making look.
Neon Spots on Inner Corners of the Eyes
Neon green eyeshadow spots on the inner corners of the eyes are a subtle and unique way to incorporate this trend into your makeup routine. This look involves using a small brush to dab neon green eyeshadow onto the inner corners of your eyes, creating a bright pop of color.
You can achieve this look with or without other eyeshadow shades on the lids. This look is especially great for those who want to try the neon green trend but don't want to go all-out with an entire neon eyeshadow look. It's also a great way to add brightness and fun to your makeup look without being too over-the-top.
Green Is Good, but What If We Use More Colors?
While neon green eyeshadow is bold and eye-catching, adding more colors can take your makeup look to the next level. One popular option is incorporating other bright colors alongside neon green for a bright, colorful eye look.
You could also create a gradient effect using neon green on the inner corner of your eye, blending into other bright colors towards the outer corner. Alternatively, you could use neon green as a bold accent color on the inner corner and lower lash line while incorporating other colors on the lid and outer corner.
Another option is to create a bold and graphic liner look using neon green and other colors if you're feeling brave and craving a vibrant and daring look.
Ultimately, the possibilities for incorporating neon green eyeshadow into your makeup look are endless. Adding other colors can help create a unique and personalized style that makes a statement.