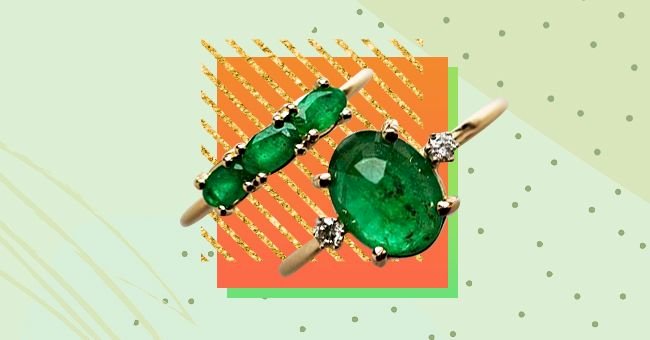 6 Unique & Eye-Catching Rings To Add To Your Collection
No matter how many jewelry pieces we buy, our hearts will forever have a soft spot for beautifully designed intricate rings. While people are embracing custom-made and modern designs, nothing can replace diamond and sapphire rings with unique cuts and emerald options.
There was once a time when rings were only considered a rite of passage for engagements and weddings. Now with other ornaments like necklaces, earrings and bracelets, people thoroughly enjoy updating their ring collection.
You don't have to go to physical stores for a good look at the upcoming trends and designs. Many brands and independent designers are now running their businesses successfully on Instagram and garnering love and praise from fans worldwide. Take a look at these six unique and eye-catching rings that are worthy of a spot in your jewelry collection.
1.Citrine Ring
This Eleanor Citrine ring contains a central citrine crystal surrounded by intricate diamond work. It is perfect for any and all occasions, ranging from your big day to formal parties.
2.Vera Ring
Vera ring comes in two stunning versions of emerald and teal sapphire. For the people wanting to switch to diamond and gold alternatives, maybe try out this elegant jewelry piece.
3.Rose-Cut
Designed in a way that it resembles the fragile beauty of rose petals, this rose-cut ring will help you redefine romance. Who needs roses when a stunning ring can encompass all rosy feelings so perfectly?
4.Salt & Pepper Kite Rings
Minimalists would love these unique rings which reflect style, class and elegance together.
5.Green Gemstones
Times have clearly changed and people have moved past the classic diamond and gold regime. These green gemstone rings, for instance, will fit all your style needs and look sophisticated as engagement and wedding options.
6.Vivien
Vivien rings are custom-designed and come with the option to choose your favorite center stone. The peripheral ring design features an intricate pattern of gold, making it a dreamy, timeless jewelry item.