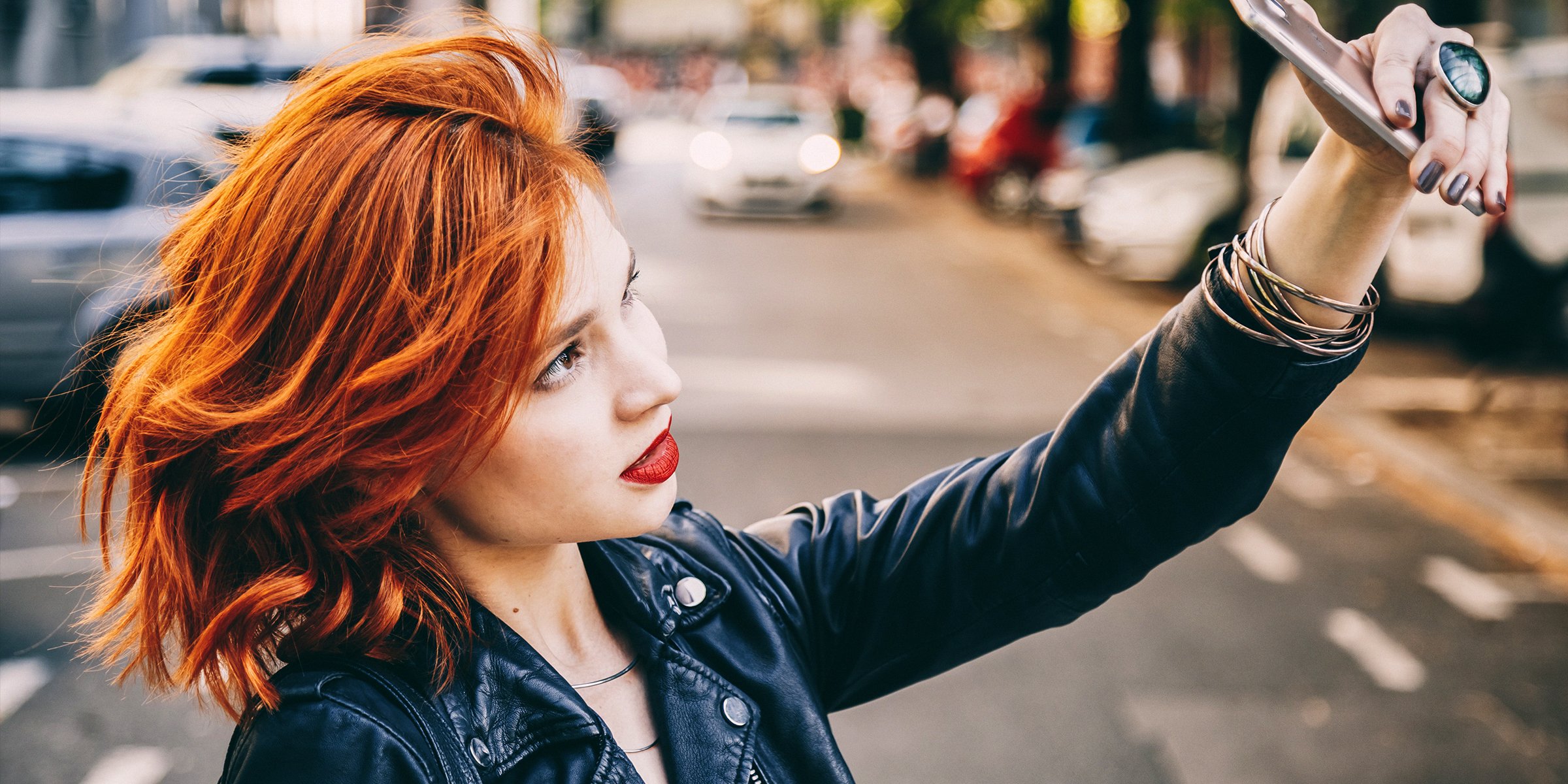 A Woman with Copper-Colored Hair Is Pictured Taking a Selfie | Source: Shutterstock
7 Copper Hair Color Ideas to Bring to Your Stylist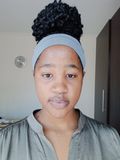 With numerous innovative ways to don this versatile and "sassy" shade, the copper hair color has taken the world and the internet by storm. The transformation from natural hair color to any copper shade always – when done right – makes a bold statement.
The copper hair color is a beautiful, warm, and versatile shade whose warm undertones can complement any complexion. As it trends all over social media, professional stylists and colorists alike have created innovative ways for anyone to wear as many shades as they please.
However, before taking the plunge with such a bold aesthetic, there are some general tips and rules to consider. As enticing as the copper hair color can be, some individuals might be reluctant to go for full coverage, but that doesn't have to be the case.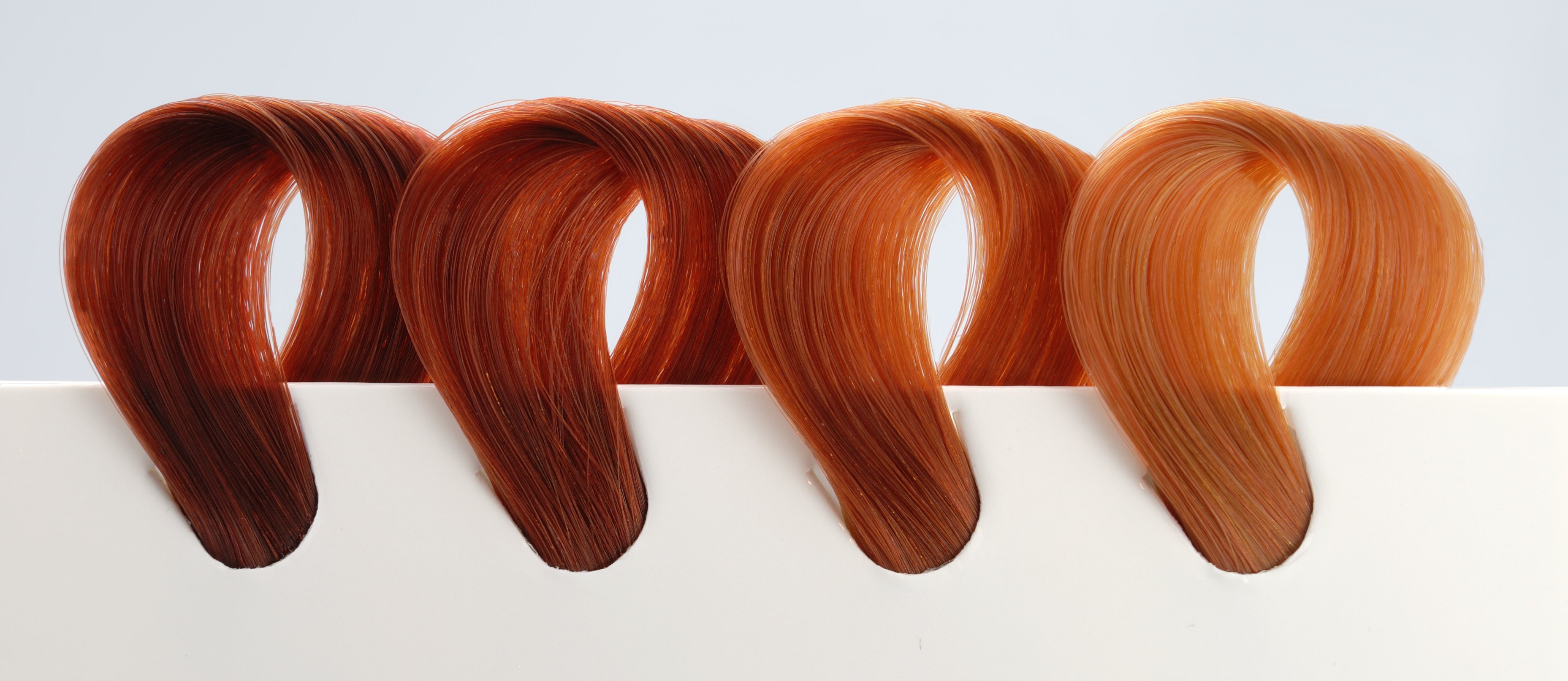 A picture of locks of hair colored in different shades of copper | Source: Getty Images
Like many colors, copper exists on a spectrum between light and dark. Therefore, to try and see if it aligns with one's preference, one can always go for copper-colored highlights close to their natural hair color.
If a person prefers to commit to full coverage, some worthy adjustments would need to be made to ensure they enjoy wearing the copper hair color for however long they plan. For example, they may need to adapt their make-up routine to the new copper tinge.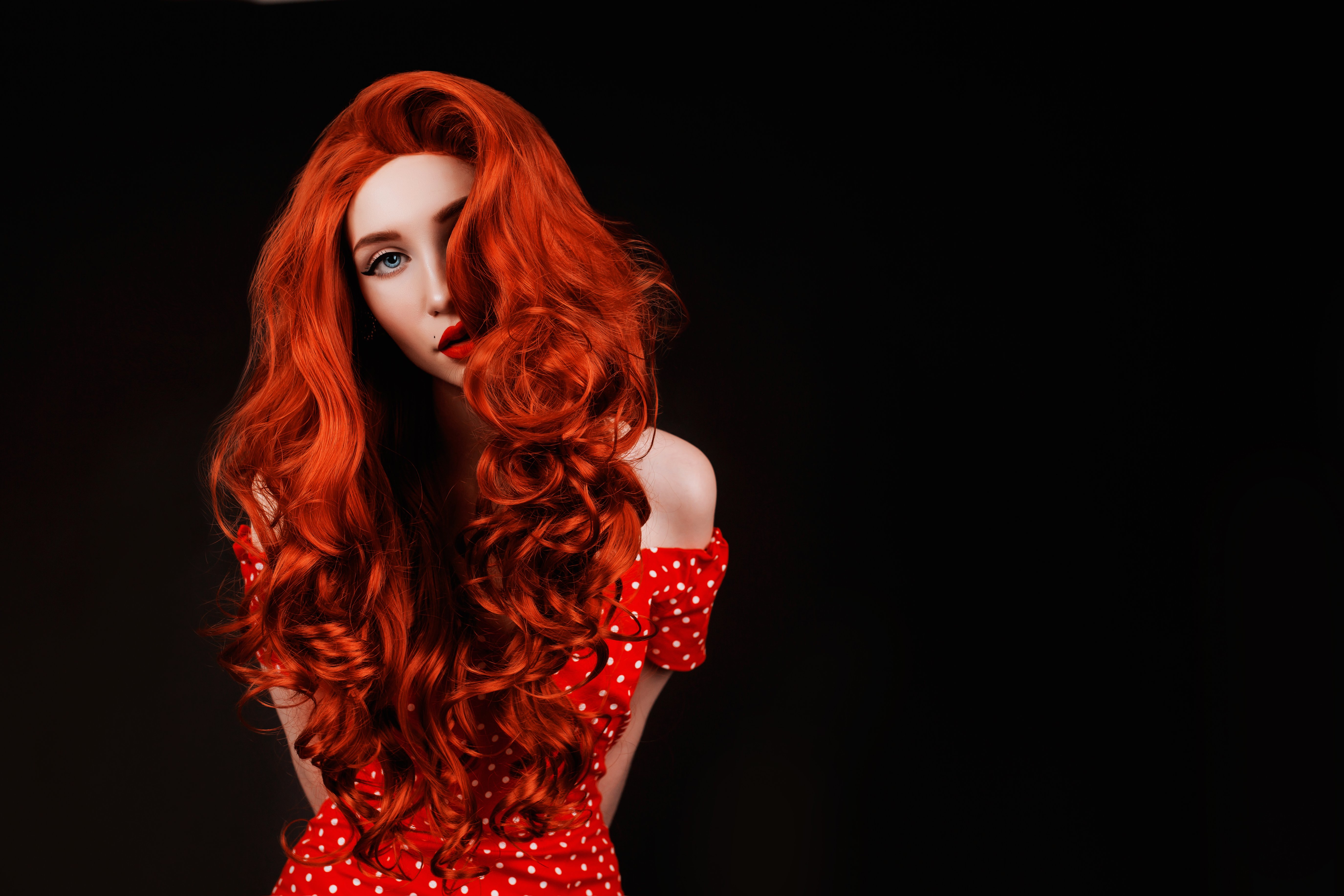 A portrait of a woman with copper hair in retro polka dot dress | Source: Getty Images
Professional make-up artist Amanda Bell advised that when choosing make-up shades for someone with copper-colored hair, she considers the hair color intensity and their skin undertones – which can be cool, warm, or neutral.
Skin undertones are not a big role player in choosing a suitable copper shade – as a hair color, it pairs well with any complexion. However, if one is unsure about the color intensity one desires, consulting a stylist or colorist may help.
One may also look for inspiration on the internet to see how celebrities like Zendaya, SZA, and Rihanna have rocked copper locks on big screens or the red carpet. There are numerous variations to choose from, and the list below is only a head start.
Classic Copper
The classic or "true" shade of copper is a burnished hue deriving from the primary color red. When applied in full coverage, this vibrant and vivid tinge enhances the appearance of one's skin complexion and eyebrows. With the right make-up, it can also make the eyes pop.
Deep Copper
Deep copper is on the darker spectrum, with red-velvet-like undertones. It is considered a deeper and richer variation of its classic counterpart and pairs well with any hairstyle, like the Boticelli bob or a shoulder-length bob with ends flipped outward.
Metallic Copper
This unique color-stain variation comprises a bright copper shade combined with a metallic or glossy tint. The copper begins from the roots and gradually melts into the metallic pigment, creating a cascade of copper and metallic highlights. It can pair stunningly with a short bob hairstyle and curtain bangs.
Fiery Copper
Celebrities like Lizzo have rocked this copper tinge, which leans more toward red intensity. It closely resembles cherry copper and can look beautiful in full coverage. Both shades can also be styled with brighter highlights to create a subtle sunrise effect on the hair.
Copper and Peach Ombre
The copper and peach ombre aesthetic is quite reminiscent of the Fall season, as the colors resemble fallen leaves. The same effect can be achieved with an ombre color stain where the peach shade acts as a base for the copper highlights.
Cinnamon Copper
This shade looks gorgeous on any hair pattern, from pin-straight to coiled curls. It's a unique copper tinge with hues of cinnamon which can be paired with other brighter copper tints. SZA, the singer who often experiments with hair colors, has rocked his shade before.
Chestnut Copper
Chestnut copper provides a rare balance between brown and red and can create a striking yet stunning contrast against a person with pale skin. It would enhance their appearance without washing out their skin tone.
How to Maintain Your Copper Hair Color
Orange and red shades like copper are notorious for being the fastest-fading hair color, but they can be long-lasting with proper maintenance. Experts advise a touch-up appointment every 4-6 weeks, depending on how long one wishes to keep the color.
They also recommend using color-safe shampoo and conditioner no more than three times a week, a hair mask once a week, and applying heat protection products when styling. Although this hair transformation can be exciting, it can also be expensive. Therefore, considering one's budget is also essential.